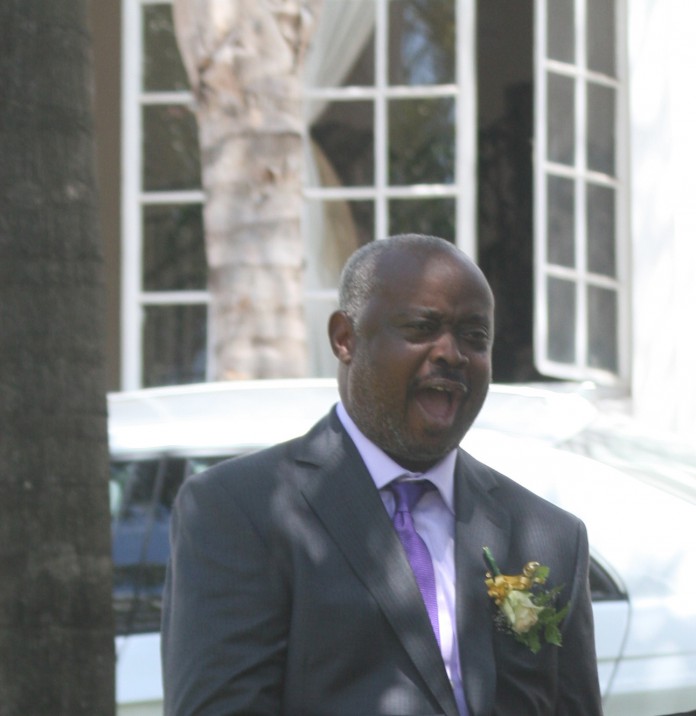 PASIPANODYA, vakuru vedu vakataura kudaro.
I was about to write my article on Tuesday morning when I received the most shocking news that I still hope to be a nightmare.
First I saw a Zimbabwean number flashing on my phone.
I do not want anyone to disturb me, especially when I am writing.
So I let it go, especially because I could not recognise the number.
I was not in the mood to hear about money to buy this or that; because that is what we always expect to hear from people calling from Zimbabwe.
Just then, another Zimbabwean number flashed on my screen, a different number from the one that I had ignored.
My intuition told me that all was not well.
You cannot ignore the sixth sense.
So I answered this one.
It was Cde Pritchard Zhou, the Chief Executive Officer of Zimbabwe Heritage Trust.
I knew then that he was about to deliver some bad news, because he has never called me in person.
Maybe he wants to tell me that The Patriot is no longer publishing, or that my services are no longer required, I thought.
My thoughts raced, but I was not prepared for what he said.
Everything that he said after breaking the bad news to me just washed over.
It was like hearing a swarm of bees buzzing in my ears.
"Sarudzayi I am about to deliver some very bad news," he said.
"Mr Kanengoni passed away this morning."
I am still at a loss as I write this article.
I don't know where to begin or what to say.
Rufu rwunoitika panext door, or kudzimba dzevamwe, that's what I used to think while growing up.
I did not know that death is real.
It can happen to those who are so close to you, those who you were chatting with only a few minutes ago.
Only that in my case, I had not managed to call Cde Kanengoni on Monday as I had intended.
Today (Tuesday) I will call him, I told myself.
I want to apologise for sending my article very late last week, on a Thursday, I had never done that.
So I bought airtime to call Zimbabwe yesterday, planning to give him a call, but never got the chance to do so because I was too busy.
When I was growing up I used to think that only the infirm and frail died.
I did not know that even anyone who is as fit as a fiddle, who is not sick or bed-ridden, can also die.
But today I have learnt something.
That death is real.
Death, dear death, you are a cruel monster!
You have no mercy.
You are ruthless.
You rob the best people.
"Ndiyo nzira yedu tose Sarudzayi," I am hearing Cde Zhou's words again, echoing in my ears as I try to make sense of all this.
How can Alexander Kanengoni die?
Do our heroes die as well?
He was still young, strong, a successful farmer, writer, editor, father to his young children and husband to his lovely wife Gladys.
He was my literary icon.
He was a war veteran who helped liberate Zimbabwe.
How I wish I would wake up from this nightmare.
I hope it's not real.
It's a nightmare.
Only yesterday (Monday) I was contemplating phoning Alexander Kanengoni, my editor at The Patriot; Kanengoni, the man who inspired me to become a creative writer and a columnist for a newspaper that he edited.
I was introduced to Kanengoni in the 1990s through his literary works, Echoing Silences and Effortless Tears.
Then one day he came to the National Archives of Zimbabwe some time in 1996.
He wanted to get audio visual footage of a politician who had died so that ZTV would make a documentary about him.
He would come to the National Archives more often to get some footage whenever there was need to make a documentary for ZTV.
When Joshua Nkomo died in 1999, I worked with him to compile the footage for his obituary.
He introduced himself as Alexander Kanengoni, from ZTV.
I couldn't believe my ears, that I would see my literary hero in person.
We chatted about his books.
I expressed my pleasure at meeting a literary icon.
That was the beginning of our friendship.
I saw in him a brother.
I joked with him that he had replaced my eldest brother who had become estranged from the entire family.
Cde Kanengoni, Joyce Jenje Makwenda and Margaret Dongo were three people who represented me a few years ago when my mother had a lengthy court attendance because of her first born son.
Kanengoni would drive all the way from his farm in Centenary to attend the court sessions.
"Zvemumhuri zvakaoma Sarudzayi," he would say.
"Ingoshingisai amai venyu."
The three attended the court regularly to support my mother.
When The Patriot was launched in 2011, I received a phone call from Kanengoni asking me to write for the weekly newspaper.
I was reluctant, but Kanengoni would not take no for an answer.
Since then I have been writing for this newspaper which many writers shunned because of its patriotism.
Rufu ndimadzongonyedze.
Good-bye Alexander Kanengoni, the literal giant, writer, editor, friend, adopted brother and above all, a gallant son of the soil who left his comfortable job as a teacher in the 1970s to liberate Zimbabwe.
Tears will dry, but memories will live forever.
My condolences to your wife Gladys and children and the grandchildren who you cherished and always talked about.
My condolences to my acquired family at The Patriot.
Only God knows why He has taken Cde Kanengoni from us so suddenly!