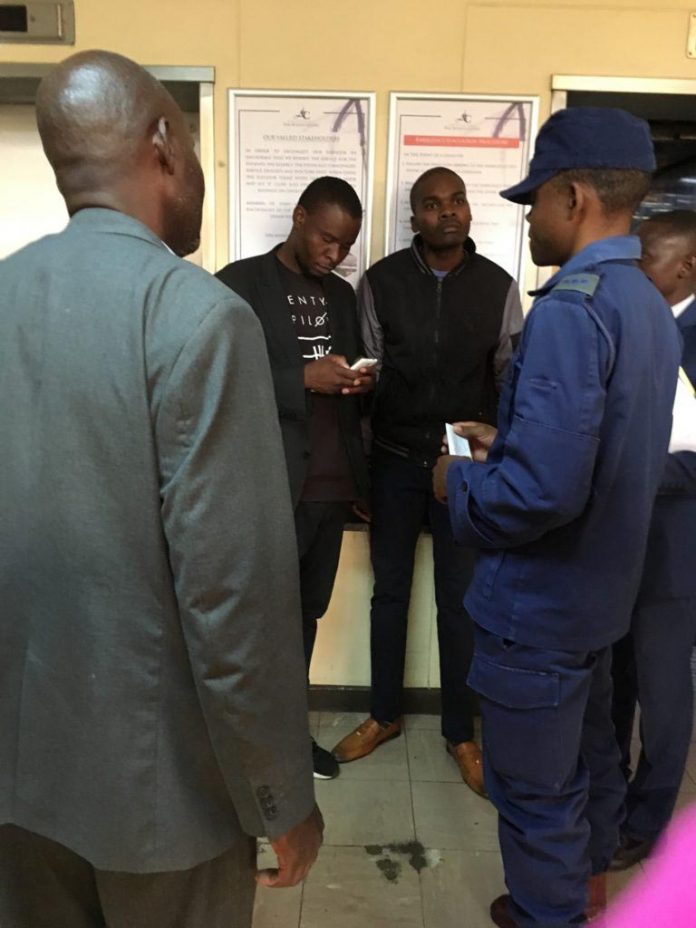 By Tafadzwa Masango
EVENTS on the ground show that the case of the 'abducted' Dr Peter Magombeyi was to be the highlight of the regime change calendar as it would cement the false narrative that the new dispensation was no different from the past ZANU PF governments and, as such, sanctions should not only be maintained but escalated.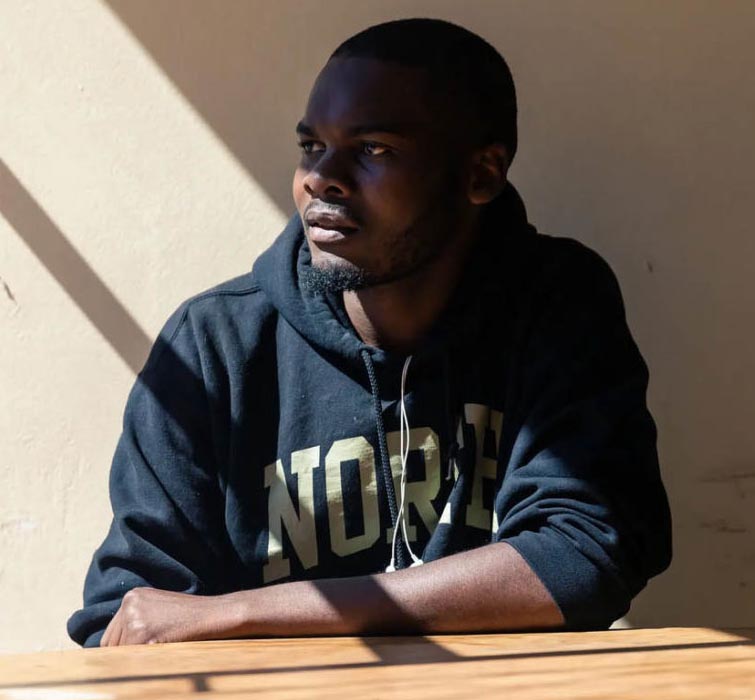 When one interrogates the arguments being pushed by the opposition and its handlers, the only incidents which are being used to sully President Emmerson Mnangagwa and Zimbabwe are the post-election violence which was spearheaded by the MDC Alliance leaders and the January violent disturbances where, again, the source is the opposition.
Having learnt from the two experiences, Government has not provided the opposition with any avenue to plunge this country into violent chaos and, as such, this has the malcontent opposition and its sponsors using a new tactic — the stage managed abductions.
January 2019 protests
Zimbabwe Congress of Trade Unions (ZCTU) president Peter Mutasa handed himself to police in the company of his lawyer Alec Muchadehama on January 25 2019 who wanted to question him and others about the January 16 2019 protests. Prior to this, there had been claims that Mutasa had been abducted by state agents with various human rights groups calling for his release. (Internet)
One then wonders how Peter Mutasa moved from being 'abducted' to handing himself over to the police in the company of his lawyer, unless of course it was his lawyer who had abducted him.
Zimbabwe-EU formal dialogue begins on June 5 2019
ARTUZ president Obert Masaraure claimed that he was abducted from his home and tortured on the night of June 5 by suspected State agents. The alleged assailants, armed with rifles, broke into Masaraure's home at midnight, confiscated his wife's phone and force-marched him to the bushes where he was beaten and interrogated. The alleged perpetrators accused Masaraure of encouraging teachers to revolt against government before releasing him naked along a highway. (Internet)
For those in the know, Masaraure is really not even a threat to anyone, except maybe his family, because he has grand delusions of being a political player in an environment where ordinary Zimbabweans would not even recognise him on the streets. The organisation he claims to front is nothing more than a briefcase company with three or four participants who, much like Masaraure, are unknowns. The only famous person in this outfit is of course the son of the Rhodesian solider, Doug Coltart, whose claim to fame is that his white face is always conspicuously visible each time someone is protesting against Government.
MDC demonstration earmarked to coincide with the SADC Summit August 16 2019
29th SADC Heads of State and Government Summit August 16-18 2019
2019 Tokyo International Conference on African Development August 28-30 
MDC Alliance youth leader, Tererai Obey Sithole at the end of the final discussion programme hosted by the Zimbabwe Council of Churches and broadcast jointly by the Zimpapers Television Network and the Voice of America on July 31 2019 claimed that three men allegedly armed with AK47s attempted to abduct him. He claimed that he escaped unharmed because he and a friend fought off the armed gunmen. (Internet)
Anyone with half a brain would immediately see the holes in the story.
How do two unarmed men fight off three heavily armed men, who surprisingly do not even fire one shot and end up fleeing the scene in their vehicle leaving their target. Much like the Masaraure 'abduction', Tererai's 'abduction' was yet another attempt to drive national and international discourse against Government.
On August 13 2019, MDC Youth chairperson for Mufakose, Blessing Kanotunga claimed he was allegedly abducted and assaulted by five armed men as he slept in his home. Another Mufakose MDC activist, Morgan Gumbo claims he was also abducted on the same day
On  August 14 2019, Tatenda Mombeyarara (co-ordinator of the Citizens Manifesto) claimed he was abducted at his home in Chitungwiza, assaulted and left for dead in Hatfield.
On August 18 2019, MDC Alliance Epworth, Ward 5 chairperson Patrick Bandera and the party's district secre-tary for labour, Givemore Goreke were purportedly abducted by five armed men.
On August 19 2019, MDC Alliance members from Bulawayo — Goodsen Phiri, Wilbert Verenga, Masiza Ndlovu, Benard Verenga and Tadiwanashe Marumbei — claimed they had been abducted and tortured by heavily armed and masked men.
On August 21 2019, comedian Samantha Kureya was allegedly abducted from her home and tortured by state agents. The armed and masked men reportedly forced their way into the house around 10 pm and assaulted Kureya's family members as well. (Internet)
The bulk of the August 'abductions' were timed to coincide with the SADC Heads of State and Government Summit, the aim being to push Zimbabwe back on to the regional bloc's agenda. It is an open secret that the MDC Alliance has been failing to make any headway in getting support from the region against Government and ZANU PF and, as usual, turns to harebrained scams that only western embassies believe while the rest of us watch in disbelief that grown men and women would sink so low.
World Economic Forum September 4-6 2019
The opposition organised demonstrations outside the venue of the meeting, which the demonstrations were poorly attended and overshadowed by the xenophobia debate.
United Nations Human Rights Special Rapporteur September 17-27 2019
United Nations General Assembly September 17-30 2019
The annual United Nations General Assembly (UNGA) meeting is a key event for the international community. For the opposition and its handlers, the UNGA is their time to shine; an opportunity to really nail President Emmerson Mnangagwa and his Government. From the social media posts of opposition pundits and Western embassies and ambassadors, the stage had been set for the final act, the climax that would see all the goodwill that the new dispensation received come tumbling down like a house of cards.
The 'abduction' of Dr Magombeyi was supposed to shake the world; it was supposed to provide a platform for the opposition and the regime change agenda sponsors to steer discourse around Zimbabwe — away from re-engagement efforts back to Zimbabwe the 'pariah state'.
However, I am quite sure that the spirits of Mbuya Nehanda and Sekuru Kaguvi, the spirits of this land, our ancestors who gave their lives and limb to free this country from white oppressive rule, have been working overdrive, fighting once again on our behalf so that these 'men with no knees' do not once again subjugate us.
The facts surrounding the alleged 'abduction' of Dr Magombeyi show that the young man is lying through his teeth about what happened from September 14 to date.
According to Dr Magombeyi's roommate, a fellow 
doctor, who made the missing person report at ZRP Budiriro, Dr Magombeyi left their place of lodging on the night of September 14 saying that he was going for an all night prayer meeting. He did not give any details as to which Church he was going to and where this Church was located. However in his statement to the police after he was released by the alleged abductors, he says that he left home to go for a drink at a bar 'with the boys'. He fails to provide the names of these boys he was going to have drinks with and which bar they were going to.
His roommate informed the police that Dr Magombeyi sent him a message saying that he had been abducted by three men. When questioned about this by the police, he fails to give details as to where this alleged abduction took place. So this young man who left his house going to either an all night prayer or a night on the town with the boys was abducted by three men, but he does not know where this took place, but remembers that they were three people who forcibly took him. I doubt he can even give an account of how this whole abduction took place. 
The inconsistences continue: The day he is released by his abductors, he somehow magically knows that he is Nyabira. He does not explain how he knew he was in Nyabira did he meet someone who told him you are in Nyabira? Did he see a road sign? What we know is that these abductors who held him for over four days, released him wearing clean clothes, gave him a shave and a hair cut. He had an opportunity to bath and had no visible injuries. What takes the cake is the fully charged mobile phone.
A person who has been held captive for four days; who has allegedly been tortured, including in his nether regions, somehow spent most of the his first few moments lucidly giving interviews to foreign owned media houses and happily chatting with his friends and relatives. Somehow, almost a week after this episode, suddenly the man now has brain damage, cannot speak, needs specialists' attention and a plethora of other health challenges. 
From the time he was 'rescued' in Nyabira, Dr Magombeyi was reportedly in a jovial mood as he received numerous phone calls from his collegues. He travelled from Nyabira all the way to Harare in the company of the police and at no time did he indicate to those he was communicating with that he was in any danger. When one listens to the interview he gave VOA, one can tell he is speaking coherently, and was able to interchangeably speak in Shona, Ndebele and English with ease.  
Dr Magombeyi gave a statement to the police in the presence of his two lawyers, Doug Coltart and Jeremiah Bhamu as well as his father. This is the vague statement which, now, Dr Magombeyi and his handlers are attempting to pad as the obvious gaps in his story take centre-stage. With each effort to verify and investigate the 'abduction', police are facing resistance from Dr Magombeyi. A clear sign that the young man has something to hide' which is that the whole 'abduction' was a scheme to cast Zimbabwe in negative limelight at the UNGA.
Another fake 'abductee' had already made his way to the US in the belief that the Dr Magombeyi 'abduction' would play out differently and this would be the platform to further attack President Mnangagwa, ZANU PF, as well as calling for the raft of sanctions to be screwed even tighter on Zimbabwe.