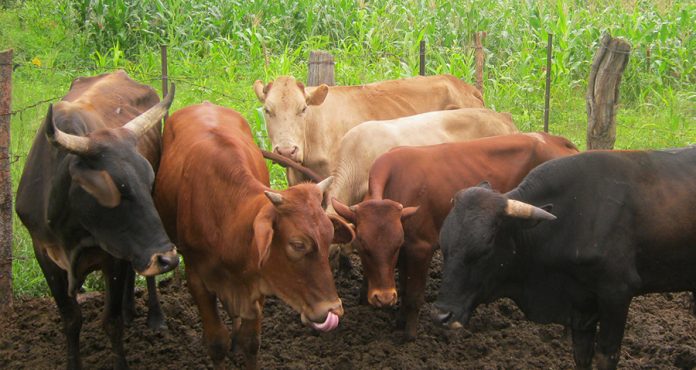 THE origins of Southern Rhodesia's Veterinary Department were linked to the need to control cattle from the rinderpest epizootic; while the imposition of cattle dip tanks in 1904 represented an intensified, systematic and physical control over African cattle and also entailed a more intensive interaction involving colonial officials, indigenous African people and their livestock.
As I continue with the series on African cattle in the mid-1940s in the so-called 'native reserves' (kumamisha), I would like to digress a little to the current state of our cattle kept on indigenous smallholdings.
This is particularly in light of the diseases that are currently afflicting our herds.
During the course of the recently-ended Heroes' and Defence Forces' days, a concerned indigenous livestock farmer, Cde Gondo, from Guruve in Mashonaland Central Province, alerted me to a report recently in the media announcing that hundreds of cattle had died nationwide.
Cde Gondo lost six head of cattle from his family herd of 13.
He now remains with seven beasts.
The report, which no doubt alarmed many cattle producers (and I have yet to confirm), is certainly a worrying issue that requires further enquiry and urgent national attention.
The disturbing report of cattle deaths means that the unreported deaths usually double those officially accounted for.
In fact, the issue is nothing short of a national livestock disaster, especially at a time when the Minister of Lands, Agricul­ture, Water, Climate and Rural Resettle­ment, Retired Air-Chief Marshal Perence Shiri, is working diligently in his allotted Ministry to rebuild the national heard, after several years of protracted droughts, through the Command Livestock Programme initiated recently.
Cattle are not only important to individual farmers but also to the country at large.
Consequently, the economy is severely affected whenever there are cattle losses as a result of epizootics.
An epizootic is a disease that appears as a new case in a given animal population, during a given period, at a rate that substantially exceeds what is 'expected' based on recent experience.
A panzootic is an epizootic that spreads across a large geographic region.
An infection is said to be 'enzootic' in a population when the infection is maintained in the population without the need for external inputs.
Thus, an enzootic is a disease that is prevalent in a particular geography, race, field, area or environment.
Cattle deaths in Zimbabwe, during the last few years (2015 to present), compute to a staggering number of cattle.
The main cause of death being contagious tick-borne diseases and other murrains, mostly caused by negligence, due, I believe, to lack of knowledge.
These diseases, in fact, have ravaged our otherwise hardy and historically resistant Mashona cattle breed.
We must at all costs avoid a panzootic.
For Zimbabwe's re-engagement with the world beef markets, our Mashona cattle breed needs to be meticulously maintained, vaccinated, kept disease-free and well-nourished for the current Command Livestock Programme to be lucrative and progressive.
As a concerned stakeholder involved in practical livestock scholarship, I would like to proffer the re-establishment of a Zimbabwean livestock centre for disease control and prevention. Such a centre would need to be re-established within the Ministry of Lands, Agriculture, Water, Climate and Rural Resettlement, working in tandem with and beyond the normal livestock extension services.
I was further informed by Cde Gondo that, in Guruve, there is a veterinary office at Shinje Growth Point but with no regular extension officers to man livestock.
The creation of smaller satellite disease control offices in each district/province and village would go a long way in safeguarding our national livestock treasures; it is mandatory, if not too late.
Verily, while cattle belong to individual owners, they simultaneously also belong to the nation of Zimbabwe; hence the use of the term 'national herd'.
This term should also imply national responsibility; therefore, making it our national duty to protect our cattle and other livestock by creating a secure environment for sustainable livestock husbandry in Zimbabwe.
Cattle are a socio-cultural investment; they contribute to the financial security of indigenous people and to national food security.
It is therefore mandatory to safeguard this precious custodial heritage that now faces many veterinary challenges.
A healthy national herd, backed by a robust veterinary support and other requisite extension services will not only re-position our economy, but advance the livelihoods of the majority of Zimbabwe's population who reside in the rural areas.
The recent high deaths of cattle, as reported in a sister newspaper recently, should be a wake-up call for Zimbabwe's livestock producers.
To prevent such calamities from recurring, we need to upgrade our monitoring, supervision and prevention of disease mechanisms and bring them up to scratch with international world-class standards in our digital age.
In recent years, our precious cattle have been falling ill; contracting numerous diseases that are usually preventable at an alarming rate.
There is no time to procrastinate.
It is time to act!
Government should invest in, and supplement, the rising cost of livestock disease control pharmaceuticals on a national basis in the interest of the struggling indigenous rural cattle producers and the national herd.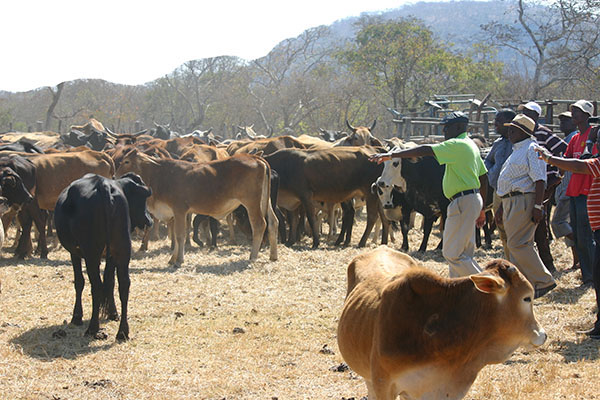 Well-equipped livestock centres with affordable agro-pharmaceuticals need to be established in rural areas.
It is also important, in these post-colonial days, to re-examine and realign livestock legal structures for the benefit of the indigenous cattle owners.
Dr Tony Monda holds a PhD in Art Theory and Philosophy and a DBA (Doctorate in Business Administration) and Post-Colonial Heritage Studies. He is a writer, lecturer, musician, art critic, practising artist and corporate image consultant. He is also a specialist post-colonial scholar, Zimbabwean socio-economic analyst and researcher.
For views and comments, email: tonym.MONDA@gmail.com