A HERALD 'lead' story headlined 'Heartless Chamisa beats up cows in Manicaland' dominated social media last week.
While the story was obviously false, it somehow depicted the idiocy that has become synonymous with MDC Alliance 'leader' Nelson Chamisa's dreadful politics.
This writer will refer to Chamisa's antics as 'jiggies', a moniker drawn from the inept politician's infantile politics.
A few weeks ago, this column made reference to a Zimbabwe minus jiggies.
The column gave prominence to what jiggies are and how it is not, and will never be, part of the Zimbabwe that President Emmerson Mnangagwa is trying to, and will, build going forward.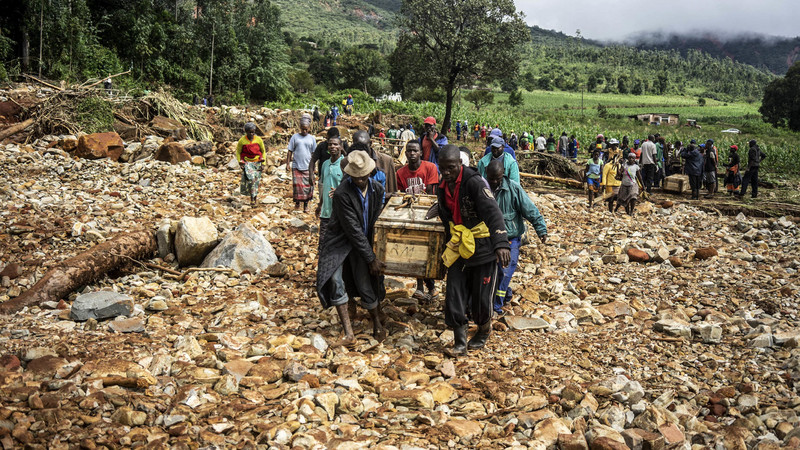 The Zimbabwe that President Mnangagwa is building is one where every citizen of this country will enjoy the full benefits of the abundant land and resources at our disposal.
It is as simple as that.
And this does not involve, nor include, the persistent insanity that has been exhibited time-and-again by jiggies and dunces in the MDC Alliance.
If anything, that drama has all but brought to the fore the insipid madness that they have tried, but without success, to impose on Zimbabweans.
This is a serious country that is run by serious people who have a serious agenda for the future.
The Transitional Stability Programme (TSP) that was introduced by the Minister of Finance and Economic Development Professor Mthuli Ncube in October 2018 and the Monetary Policy that was announced by Reserve Bank Governor Dr John Mangudya in February 2019 whose main feature was the now infamous two percent naturally attracted scorn and disdain from the usual critics.
Yet these were the same critics who were strangely mum when part of the revenue was used to fund the disaster that happened in Manicaland.
Not spared from the furious inane attacks was President Mnangagwa who was savaged for not stopping the massive effects of Cyclone Idai.
How the Zimbabwean leader was supposed to have stopped that natural disaster still remains a mystery to any sane mind in this world.
It is an issue that those who belong to the sane side of the faculty of the mind should never discuss.
The Government of Zimbabwe was there from the onset of that painful disaster.
It was, and still is, there even when the country is now picking the pieces from the horrors of that painful event.
So where do we go from here as a country?
Where do we start from?
Are we that united?
Can we ever be together or are there some in our midst who wish to take advantage of such emotive events to gain political mileage as we witness during this period of mourning?
What defines us as human beings and as a people?
Answers to these many questions will be found in Chamisa's childish antics in Manicaland.
We should know who we are, where we have come from, where we are and, significantly, where we are going.
Our past should teach us many lessons.
We went through a brutal war of liberation to free ourselves from the chains of colonialism.
Our present is one where we are under severe attack from an aggrieved West which wants to reverse the gains of the liberation struggle.
They resent us.
They resent the colour of our skin.
They resent our past.
They resent our present.
They resent our future.
They resent our Land Reform and Resettlement Programme.
They are not fans of our Indigenisation and Economic Empowerment Programme.
But we are Zimbabwe.
We are the future of the world.
We are strategic for many reasons.
But those who love this country cannot, and will never, sell out their beloved motherland.
They will instead protect and defend it from adversity.
They will never use such disasters as the one that we witnessed in Manicaland and other parts of the country last week to take selfies pretending they are with the people when they are not — all this for self-serving purposes.
These are people's lives; lives unfortunately lost due to a natural disaster that no one had the power to stop.
There has been an argument that President Mnangagwa was not supposed to go to the United Arab Emirates.
The foolish argument that he was supposed to have stayed with the people.
The mad argument that he was supposed to have been in Manicaland as and when those scions wanted him to be.
That he was supposed to have been like Mozambican President Felipe Nyusi.
That is the height of insanity that we have been accustomed to as a country.
President Nyusi was in his country when the disaster struck but did his presence in his country stop the disaster?
It did not!
It could not!
That is the tragedy that we are facing as a nation.
Sadly it is not going away anytime soon.
Yet this is not the Zimbabwe that some of us want.
The Zimbabwe that we want is one where we have respect and tolerance for each other.
A Zimbabwe where we respect each other, not 'beating' up cows.
A Zimbabwe where we have the future in mind, not stupid antics.
That Zimbabwe obviously does not include the likes of jiggies.
Let those with ears listen.