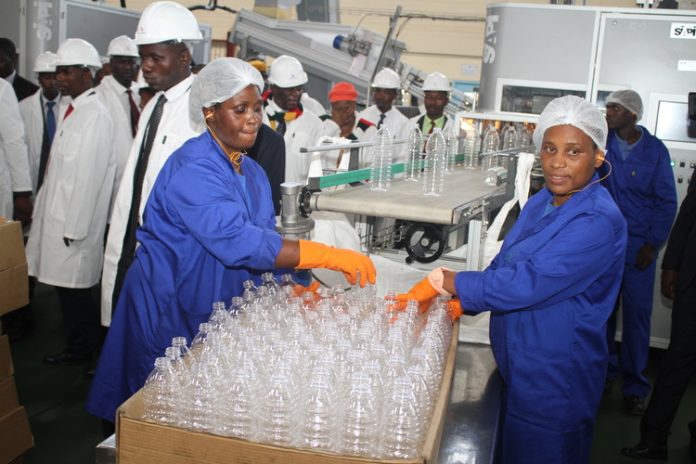 By Tafadzwa Masango
IT is nearly four months after the harmonised elections and while the dust has settled for most, there are some who are still holding on to some unrealistic hope that the results of the election will miraculously change.
The issue of miracles or 'minana' as propounded by the prosperity pentecostalists has made fools out of many who hold the belief that a deity brought to Africa's shores by white colonialists can just give them all sorts of riches without working for them.
All they have to do, for the most part, is to donate large sums of money to this deity's priests.
Zimbabwe's two main political parties have contradictory positions on how best the country can move forward.
While ZANU PF's position has been premised on economic empowerment of Zimbabweans through mutually beneficial projects and programmes, the MDC has been pursuing a variation of the scorched earth policy.
To put it in simple terms, the MDC's position is that Zimbabwe should 'burn' if this is the only way to the presidency.
It is rather ironic that this 'let the whole country burn to the ground' attitude by the opposition leaders in tandem with the US establishment's long-held view that Zimbabwe's economy has to scream in order to alienate the nation from ZANU PF.
It is against this backdrop that Zimbabweans should continue to know who is for them and who is against them.
Economic development is the process by which a nation improves the economic, political and social well-being of its people. President Emmerson Mnangagwa has been emphatic on how he believes Zimbabwe should chart a way forward through Vision 2030.
The Transitional Stabilisation Programme is a key building block towards Vision 2030 and focuses on stabilising the macro-economy and the financial sector; introducing necessary policy and institutional reforms to transform to a private sector-led economy and; launching quick-wins to stimulate growth.
The aspirations of Vision 2030 are anchored by the following values and objectives, which President Mnangagwa is making inroads in achieving:
– Improved governance and the rule of law.
– Re-orientation of the country towards democracy.
– Upholding freedoms of expression and association.
– Peace and national unity.
– Respect for human and property rights.
– Attainment of responsive public institutions.
– Broad-based citizenry participation in national and socio-economic development programmes.
– Political and economic re-engagement with the global community.
-Creation of a competitive and friendly business environment.
– Enhanced domestic and foreign investment and,
– An aggressive fight against all forms of corruption.
President Mnangagwa is a man on a mission and has something to prove; that all he has endured and gone through was not just for the attainment of power, but was driven by the realisation that he has a significant part to play for the betterment of his fellow countrymen.
The young people of yesteryear had an ethos which most of today's youth have failed to grasp.
We have a generation of young leaders who thrive on creating despondency and destruction.
Let me take you back to the minana phenomenon and how it feeds into the scorched earth politics of the opposition.
Nelson Chamisa and his 'dira jecha' brigade have rejoiced at every 'speed hump and turn' on the road to Vision 2030.
In some cases, they have created and fomented crises, all in the hopes that 'nyika yacho ngaivharwe' whatever that means.
When you burn something to the ground, for instance a house, it is expected you will have to reconstruct it, start afresh as it where.
Not once has the opposition articulated how it intends to reconstruct the country it wants 'closed for business'.
We are told Chamisa has boat-loads of donors and financers waiting to invest billions once he comes into power.
These investors certainly do not include President Donald Trump and his fabled bottomless pit of US$15 billion.
These investors certainly do not include those who, over the years, had invested their money in the so-called 'democracy project' housed at Morgan Tsvangirai House, which turned out to be nothing more than a money-spinning enterprise for some of the country's lawyers.
Today, Zimbabwe is faced by two leaders: President Mnangagwa says he wants to build Zimbabwe and Chamisa who says whatever you want to build I will destroy.
ED, as he is popularly called, faces an enormous task of uniting a country that has been polarised for close to two decades.
He has taken the first steps in moving away from toxic politics.
He chooses to speak of his vision for Zimbabwe and not to insult his opponents.
That ED chooses to take the higher road, and not sink to the position of his opponent, shows his statesmanship.
A true leader does not waste time in mud-slinging, but instead gets down to the business at hand.
This is probably one of the issues that infuriates his opponents.
President Mnangagwa has refused to take the bait, to engage in a war of words and has, instead, let his work speak on his behalf.
Where President Mnangagwa was expected to be like his predecessor and engage in shouting matches, he and his ministers have been engaging stakeholders on how best to arrest economic decline, how to deal with the rising import bill, how to capacitate and capitalise industry, engaging potential investors and administrating over the nation.
Chamisa and his 'tozvidira jecha' mantra are nothing more than the '…wrath of a spurned woman,' who will say and do anything to attract attention.
Interestingly, the very people who applaud Chamisa's disruptive antics bear the brunt of those sabotaging acts too.
One wonders how they rationalise Chamisa's actions and its effects on their day-to-day lives.
Perhaps when Chamisa called his supporters 'stupid' the other day, he knew what he was talking about.