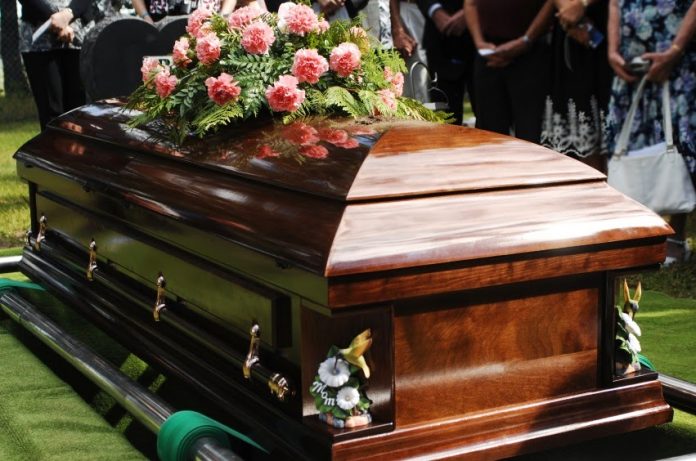 WHEN people left Zimbabwe for the UK, they were seized with the idea of getting rich fast.
Most were made to believe they would work for six months or less, buy a commuter omnibus and head back home.
Nobody had plans to permanently stay in the UK, let alone die there.
A rosy picture, one not so accurate, was painted by early migrants to the UK who gave a very wrong impression of the UK.
They made people believe that money grew on trees in London.
This misconception destroyed any money-making initiative for relatives left in Zimbabwe.
Most of them did not think beyond England.
If one was broke, money was a phonecall away.
Families lived extravagant lives financed by relatives in the UK.
Some people became regulars at money transfer outlets such as Western Union and Moneygram, collecting funds from the UK.
This was mainly so because of the foreign currency exchange rate between the British pound and the Zimbabwe dollar.
On arriving in UK, one's mind is pre-occupied with making money and dreams of prosperity.
Death has no room in this scheme of things.
People never really plan for this one sure eventuality resulting in the last resting place for a Diasporan being decided by total strangers and friends who met in the UK.
However, there is a lot of pressure from home to repatriate the body of the deceased.
As a result, the first generation of migrants are almost always repatriated to Zimbabwe for burial.
In the beginning, there was a spirit of unity where every Zimbabwean would contribute towards repatriation.
The fact that relatives at home cannot financially contribute to anything means that the task is left on those who are abroad, regardless of relations, to oversee the repatriation.
Our cultural beliefs make it hard to opt for burial in the UK.
In recent years, the death rate of Zimbabweans in the UK has increased.
We now have seven deaths a week, which translate to 31 bodies a month.
This is highly alarming and the increase removes the comradeship and makes it difficult to finance or contribute towards repatriation. 
We now have more funerals than birthday parties in the UK.
The demand for repatriation is so high among the British-Zimbabwean community and according to embassy officials, at least 95 percent of first generation migrants are buried in Zimbabwe.
Repatriation is now a brisk business.
C.J. Railey, a company which specialises in repatriations, says it is now processing between 10 to 15 bodies a week.
A system is now in place to cover repatriation costs.
And death of one is a cost for the other.
But for many Zimbabwean communities in the UK, there is often no official financial support and many families struggle to meet the costs.
The repatriation exercise is very stressful. 
Despite the deceased having lived in London for at least 30 years, the family back home puts you under pressure to fly the body home.
In all this pressure, they rarely contribute a penny.
All what they know is to call and say: "Bring my son's body back home."
So you have to find ways to raise the funds.
This is when death makes Diasporans a begging lot.
Messages carrying account numbers literally fly around begging for help.
In cases like this, many in the Diaspora have to keep their loved ones' bodies in morgues for several months, until there is enough money.
This experience is stressful.
The emotional stress, financial costs and family pressures are so high when it comes to repatriation that some in the Diaspora wonder whether it is really worth it.
Our culture is that one is buried with his or her forefathers.
It is hard to fight against a family's wish, people always give in due to emotional stress.
While tradition and culture fight, pockets of the Diasporans bleed.
In November 2015, Sazini Ncube of Bristol, UK, died of cancer.
Relatives in Zimbabwe piled pressure on the wife to repatriate the body.
They became very violent in their demands and threatened to unleash an army of evil spirits if she dared bury their son in the UK.
But none of the relatives contributed towards repatriation.
The poor wife had to send a text message around England begging for help.
Fortunately, many were ready to help and the body was finally repatriated.
In Manchester, John Takaendesa (not real name) died in a car accident. He had told his family that if he died he wanted to be buried home in Zimbabwe.
The family, in fear of reprisals from the spirits, had to take the begging bowl around UK for donations to repatriate the body.
It is the culture implanted in us that we be buried with our forefathers.
Even Joseph in the Bible demanded that his bones be buried in his land of birth.