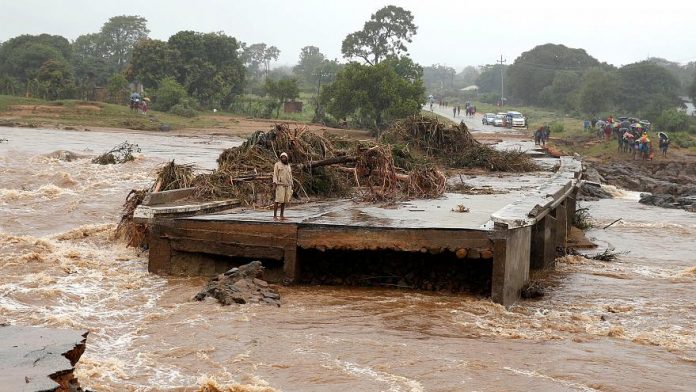 EDITOR – MY condolences to all who lost their loved ones when Cyclone Idai ravaged Zimbabwe a few days ago.
My heartfelt oneness to those in need of homes that need rebuilding.
May the spirit of unity that we showed continue to hold us together as one nation.
A cyclone is a natural disaster which can't be blamed on anyone.
However, I need to probe the nation on our state of preparedness for such calamity.
I have relatives in Chimanimani.
I was worried for their safety.
I asked my aunt, aged 95, if the people in their area had been warned of the impending disaster.
She said yes, word had been given with orders to move from low lying areas to the school which was on higher ground.
My aunt says they, however, ignored the order to move.
She said they had had dutu in the past and there was no need to move.
With Cyclone Idai in Category 4 on the list from 1 to 5, and the highest level being 5, should the Civil Protection Unit (CPU) not have been physically on the ground to move people?
Days before the cyclone hit Zimbabwe's Chipinge and Chimanimani areas, CNN and other international networks had been showing the ravages in Malawi and Mozambique.
Why then did we not act before we were struck by this calamity?
On Friday March 15, on ZBC TV main news bulletin, Butler Nhepure was at pains asking one Mr Nkomo who is the CPU director of what the unit had done.
Mr Nkomo said they had had meetings and their men were on the ground to give feedback.
Really, under such circumstances I expected Mr Nkomo to say they had moved people from disaster-prone areas to safety.
In less than 24 hours, Chimanimani and Chipinge were under siege.
Lives were lost and roads rendered impassable.
With people stranded, now is the time to move people, really!
Our state of disaster preparedness leaves a lot to be desired.
Michelle Mugari,
Harare.