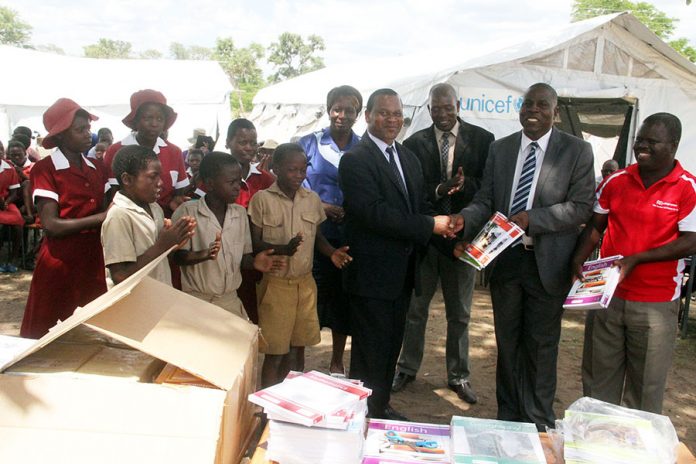 By Farayi Mungoshi
IN the past, I have blasted the College Press publishing house.
I was not impressed with the way they handled Dr Charles Mungoshi's Makunun'unu Maodzamoyo, one of the writer's famous Shona novels.
The book was made a set book.
I was not impressed by the way they handled their communication and sales of the book and I suspectd something sinister going on behind the curtains.
For the love of life, I just could not phathom how, in a space of one year, the publishing house had only managed to sell just 4 000 copies, given the fact that students writing Shona 'O'-Level were in their thousands; it just did not add up.
And like most publishing houses, the blame for such meagre sales was put on piracy.
Many writers are being shortchanged by their publishers and, for fear of upsetting them, continue to suffer in silence.
Mwana asingachemi anofira mumbereko; these issues must be talked about and dealt with.
I have never known any other life outside the arts, hence this is my heritage and I must continue to speak out.
Elsewhere in the world arts practitioners are millionaires just from their works, yet Zimbabwean and African artistes wallow in poverty despite their great works.
I must, however, take my hat off to College Press, which, despite our previous run-ins, had the decency to attend the funeral of Dr Mungoshi, showing consideration for the literary giant they worked with for the past half century.
Jesesi, widow to the late Dr Mungoshi, revealed that College Press, though we had business-related fights in the past, never lost their hunhu and contributed where they could during the period Dr Mungoshi was unwell and even prior the illness.
Personally, after my experiences, I find it difficult to work with publishers who do not respect the writers in their stables.
It is critical that publishers care about the welfare of the writers.
Writing is what writers do and the process must earn them a living.
In difficult times, the publishing houses should be at the forefront of alleviating any form of suffering that a writer might experience.
However, the problem is not only with publishers but writers as well.
Indeed, the inadequacy of the book distribution system is a cause for unending headaches but what are we doing as writers to come up with products worth readers' time?
Writers have a role to play in publicising their works.
In order to develop readership, it is essential that books are well-publicised so that potential readers are made aware of their existence and that a physical infrastructure exists to allow the purchase of books.
Like I have said before, it is time we begin to tell and produce our own story and stop aping Western ideals.
According to the director of the African Writers Trust, Goretti Kyomuhendo, a great African novel is one that is accessible and one the reader can relate to.
"It is about accessibility and readability. For me, a great novel is one whose storyline or plot I can engage with, access, read and enjoy. A great novel is one whose characters I can empathise with (be able to cry and laugh with them) and remember, several years after I read the book," said Kyomuhendo.
"A great novel is also one where the writer succeeds in transporting me to the setting or location of their story, so that I can experience that setting, feel it and live in it for the duration that I'm reading the novel."
Another challenge to producing great works is that of lack of resources to make time to be creative and innovative.
Clearly, a burdened mind is rarely creative and makes writers turn to commercial writing for the sake of earning money and, in so doing, the creative edge and identity is lost to the market mix and demands of businesses.
It is imperative that all stakeholders find ways to ensure writers can produce at optimum levels.
Vision 2030 needs to be supported by writers to ensure that it is fully understood and comes to fruition.