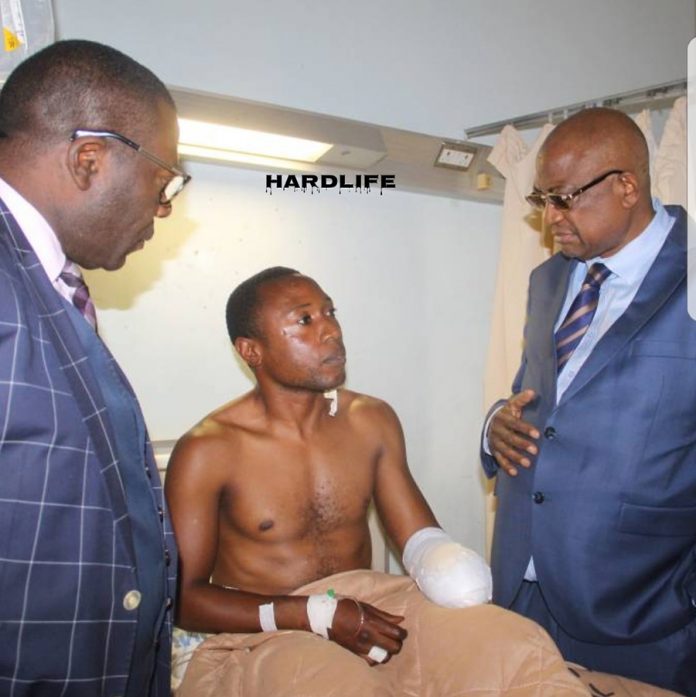 EDITOR – IT's unfortunate that misfortune has once again struck at CAPS United.
Captain Hardlife Zvirekwi was recently involved in a horrific car accident that resulted in his left hand being amputated at Parirenyatwa Group of Hospitals.
Indeed, this is a difficult time for Zvirekwi, his family, the CAPS United family and the soccer fraternity at large. However, I think first, we must thank the Almighty that Zvirekwi survived the horror crash – never mind the circumstances leading to the accident.
We must also thank God that the surgery was successful and we must also thank all those who have stood by Zvirekwi in his hour of need.
Moving forward, I think it is very important for all of us to keep supporting Zvirekwi so that he can have a speedy recovery.
To Zvirekwi, I say it's not going to be easy, but have the courage to pull through. Be positive about your situation and also find strength in the Almighty. If you really want to continue playing football, then this is the time to start working towards that dream.
Remember, only you can stop yourself from achieving this goal. Don't stress because you were amputated.
That is fate, but your career as a footballer is not yet over Zvirekwi.
Never give up my brother.
As the Premier Soccer League (PSL) begins, we all know one thing for certain, and that is we will miss you so much. Personally I am a Highlanders fan, Bosso for life actually, but I do enjoy your play Zvirekwi.
You are sort of a 'commander' on the pitch and I have always thought you are an inspiration, even in the national team.
So, I wish you a speedy recovery my brother and I will keep saying to you: Keep hope alive!
Don't give up because we want to see you again in your famous green and white. In fact, I cant wait for the day I will see you play again.
It's going to be one emotional return.
Stay strong Zvirekwi!
Mandla,
Mzilikazi, Bulawayo.