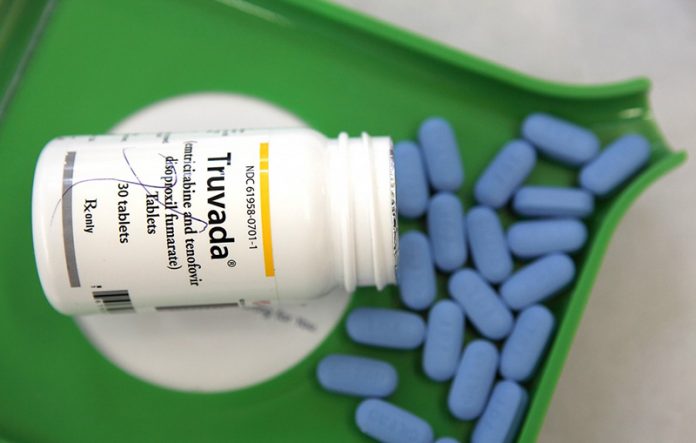 ZIMBABWE has committed itself to ending new HIV infections by the year 2030 through measures put in place by the Ministry of Health and Child Care.
These include scaled up interventions on social and behavioural change; condom promotion and distribution coupled with intensified awareness on correct and consistent use of condoms; voluntary male circumcision; HIV testing services; prevention and control of sexually transmitted diseases as well as the use of post exposure prophylaxis (PEP) and pre-exposure prophylaxis (PrEP).
However, Health and Child Care Minister Dr David Parirenyatwa said the general populace did not know much about PEP and PrEP.
Speaking during a question without notice session in Parliament recently, Dr Parirenyatwa said there was need for vigorous awareness exercises so that people are aware of PEP and PrEP.
"As a Ministry, we are glad about the strides that we have made in HIV prevention and management but we are now emphasising on primary prevention, so let us promote PrEP," said Dr Parirenyatwa.
"We encourage those people who are at risk of getting HIV mostly because of their profession, for example sex workers to go under PrEP tablets which will help them prevent HIV should they come into contact with someone with HIV."
He added that those who would have been exposed to a person whose HIV status they are unsure of should take PEP at the various centres around the country.
PEP is usually administered to rape victims within 72 hours.
"But, I must say that PrEP and PEP are not talked about that much and so our population do not know much about it. There is need to get into a vigorous exercise so that people know about PEP and PrEP," said Dr Parirenyatwa.
PrEP is the use of antiretroviral medications (ARVs) to reduce the risk of HIV infection in people who are HIV negative.
Truvada is an anti-retroviral drug containing tenofovir (TDF) and emtricitabine (FTC). It is being used in clinical trials and other follow-up actions to test the efficacy and feasibility of truvada as PrEP in real world settings.
Truvada is currently approved of in Zimbabwe for treatment purposes.
PrEP is the taking of preventive drugs to prevent primary infection prior to engaging in a potentially risky sexual encounter that can expose one to HIV infection.
In other words, it is akin to taking anti-malaria tablets prior to getting into a malaria zone.
Conclusions by different researches indicate that if PrEP is taken correctly by HIV negative people who are in risk populations, it can prevent primary HIV infections by up to 92 percent.
These new science findings present a new revolution in reversing the threat of HIV and AIDS.
World Health Organisation (WHO) guidelines released in October 2015 recommend that people who test HIV positive should immediately be put on treatment regardless of their CD4 count.
Of significant note in the October 2015 HIV treatment and prevention policy pronouncements by WHO was the recommendation for PrEP to be availed to populations who need it the most.
Therefore in Zimbabwe, just like in other countries, PrEP is not for everyone but for young women, sex workers and sero-discordant couples as a matter of urgency.
Young women and other key populations have traditionally existed as a subordinate group and thus their ability to negotiate for safe sex is almost diminished.
PrEP offers the aforementioned subordinate groups a real option to take charge of their bodies and lives through prevention of HIV infection.
UNAIDS notes that PrEP is safe if there is appropriate HIV testing, assessment of the risk of recent infection and regular follow-up with laboratory monitoring of kidney function.
No serious toxicity has been seen during PrEP trials and further monitoring of side-effects in diverse populations is an important part of PrEP implementation.
The most common mild side-effects are nausea, headache and weight loss in the first month.
Serious side-effects are rare but can affect the kidneys, liver and bones.
However, PrEP has not been formally researched among pregnant or breastfeeding women.
PrEP does not interact with alcohol or other drugs, nor does it interfere with the effectiveness of contraceptive medication.
Doses of methadone and buprenorphine do not need to be adjusted.
PrEP is administered to people who are HIV-negative.
This is why ongoing follow-up with regular HIV testing is required for PrEP.
If people have undetected acute HIV when they start PrEP or if they acquire HIV while taking PrEP, there is a risk of drug resistance.
When PrEP is stopped, protection could still persist for seven days but it then drops dramatically.
In contrast, up to an estimated three weeks of daily dosing for women is required before reaching protective levels for vaginal sex.
Zimbabwe is one of the countries on the continent which has made significant strides in the fight against HIV and AIDS.