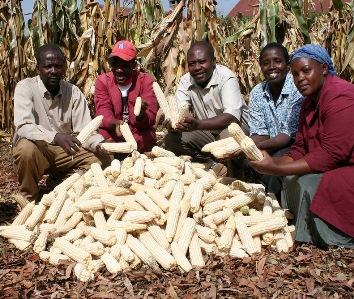 THE Zimbabwe Farmers Union (ZFU) in conjunction with the Southern African Confederation of Agricultural Unions (SACAU) has rolled out Conservation Agriculture (CA) Up Scaling Projects in schools in an effort to increase the uptake of CA to improve conservation farming practices in the country and increase yields.
Conservation farming strives to achieve acceptable profits together with high and sustained production levels while concurrently conserving the environment.
This type of farming helps in soil and water conservation by reducing erosion, runoff and improving conditions for plant growth.
Conservation farming includes a number of components and practices such as zero tillage, contour and stubble farming, alley cropping, crop rotation and trap cropping, among many others.
The project is being undertaken in more than 30 schools in Mashonaland East and Manicaland provinces.
Under the project which will run for two years, identified schools which are being used as demonstration sites were equipped with inputs.
In a report, ZFU said for the 2013/ 2014 cropping season schools planted maize and cowpeas.
"While most of the students are keen to try their hand in the 'new' farming technique, there is so much they have to learn about the methodology," reads part of the report.
"For those who have embraced CA, like the students, the farming method is yet to be practised in letter and spirit."
The report cites lack of knowledge as the leading factor arresting the full potential of the CA project.
"In Manicaland Province at Budiriro High School, where the maize and cow peas crop are at reproductive and vegetative stages respectively, the students show high interest in CA, but there is a knowledge gap," cites the report.
"The school also plans to incorporate their tobacco crop under CA."
In some instances, for example, Mashonaland East at Hwedza Primary School, the ZFU said students lacked mulching knowledge.
"Generally there is lack of knowledge and commitment in some cases, but we are advising the schools to get assistance from Agritex officials and ZFU advisors," reads the report.
ZFU contends that through the projects, more farmers will be encouraged to practise conservation farming as it has many benefits not only in food production, but also in preserving the environment.
"Conservation agriculture addresses the problem of low erratic rainfall through the use of technologies that reduce water losses and increase infiltration and low soil nutrient status by reducing top soil loss and increasing soil carbon and nitrogen through the use of organic soil cover and legume in rotations and interactions," read the report.
"Conservation agriculture is an African initiative which presents great opportunities for attracting investment and resources for adaptation in the agricultural sector.
"Our experience is that farmers who practise conservation technology generally get better yields than those not practising"
To date more than 350 000 households are practising conservation farming covering just over 150 000 hectares.
The country has in the past lost more than 30 percent of the maize crop to wilting as it has been experiencing unexpected prolonged dry spells during the summer season.
Agriculture experts say conservation farming will help the country reach food sustainability and authorities are targeting 500 000 farmers to practise conservation agriculture on over 250 000 hectares of land by 2015.
The uptake of conservation agriculture has increased significantly from over 5 000 farmers in 2004 season to over 350 000 farmers covering an area approximately 150 000 hectares in 2012.
Zimbabwe intends to increase the figures to 500 000 farmers implementing conservation agriculture over 250 000 hectares by 2015.
To achieve this target, Government has put in place the Conservation Agriculture Up-scaling Framework for Zimbabwe which seeks to promote its uptake and improve crop production.
Increased food production is not only expected to impact at household level but contribute to national efforts of achieving the Millennium Development Goals of Eradicating Extreme Hunger and Poverty.
The country requires 1,8 million tonnes of grain annually, 450 000 tonnes of wheat per annum.
However, over the past decades the sector has failed to meet these targets resulting in the country which was once a surplus crop producer to become a net food importer.
The adoption of convenient farming methods which counter the effects of climate change, as pundits predict will result in the country being able to produce sufficient grain.
Agriculture accounts for 15 percent of GDP, and contributes 16 percent to export earnings.
With the country working towards regaining its status as a grain exporter, it is hoped farmers will embrace new technologies and skills to ensure they improve yields.