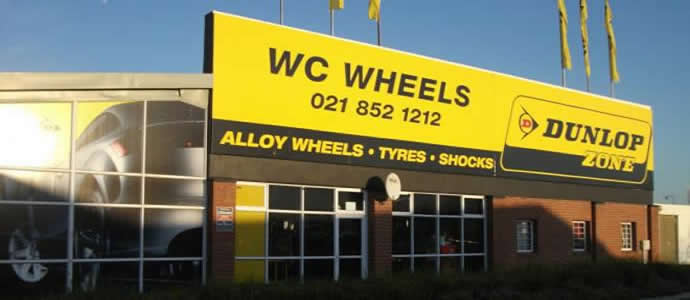 DUNLOP ZIMBABWE is in the process of changing its trade name to Apollo Tyres Zimbabwe to reflect ownership of the company.
In a statement, the tyre company said the change of name will 'correctly reflect the ownership structure of the company'.
Dunlop Tyres International was purchased by Apollo Tyres India in 2006.
"Recently Apollo entered into a transaction with Sumitomo Rubber Industries of Japan where SRI will acquire Apollo Tyres South Africa and certain excluded assets like the Durban Plant.
"Apollo's investment in Zimbabwe will be carved out to a new company, which will be part of Apollo group," read the statement.
The transaction will see SRI acquiring the right for the Dunlop brand in 32 countries on the continent including Zimbabwe.
Dunlop South Africa has two manufacturing facilities, Durban and Ladysmith and owns 100 percent equity in Dunlop Zimbabwe, which has one manufacturing facility in Bulawayo.
The statement said the finalisation of the transaction will have effect on Zimbabwe that will include the production of other brands of tyres at the Bulawayo factory.
"It is anticipated that after the finalisation of the transaction in South Africa there will be some changes to the operations of the business and over time a new business model will evolve accordingly. Some of these changes will also affect the Zimbabwean company and may well include the production of other brands of tyres in the Bulawayo factory."
The company said the transaction however will bear no changes in ultimate structure of the Zimbabwean company.
In July this year Dunlop Zimbabwe introduced a new brand of tyres from Netherlands after Apollo purchased six new presses for the production of high quality tyres.
Apollo Tyres plans to buy 18 more presses to increase production volumes.
"Management is looking forward to the opportunity to become a multi-brand production facility and view the recent changes as an opportunity to expand market share and better save the domestic and export markets."
Dunlop last month increased its capacity utilisation to close to 50 percent.
It is one of the few manufacturing companies in Bulawayo that have not closed shop or relocated to Harare.
The company has seen an increase in demand for its tyres on the export market while domestic sales are also surging.