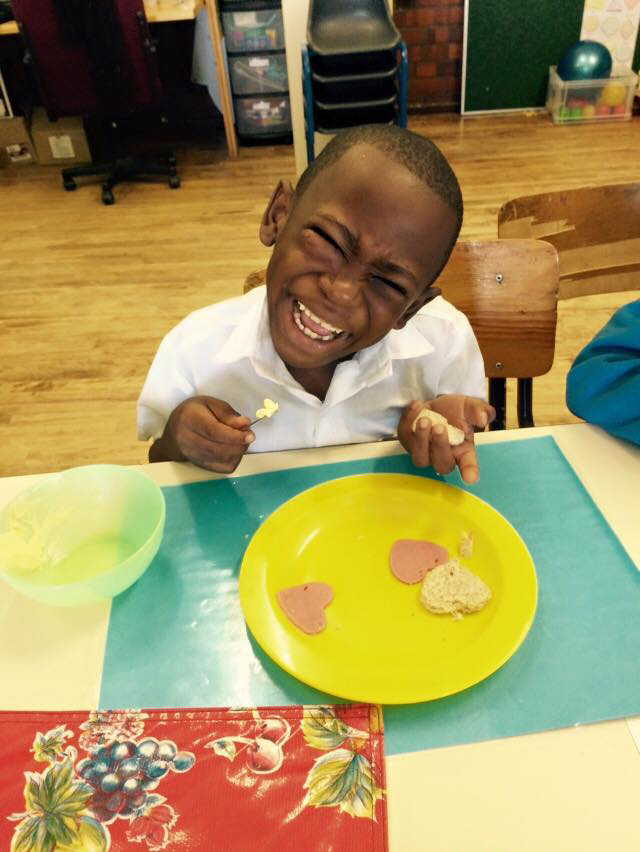 WHEN Joyce Maregere (not real name) noticed unusual behaviour in her one- year-old baby, she thought that her child had been bewitched.
He was too aggressive for his age and struggled to sleep, something very unusual with babies.
Her suspicions were confirmed when her child lost his speech at the age of two, never to speak audibly again.
By the age of four, she noticed that the level of development in her child was rather slow and she had already given up on potty training.
She went from one traditional healer to another, but nothing changed.
So-called prophets didn't make a difference.
Finally, she gave up on her child's condition until she was advised to visit a doctor by a neigbour.
Maregere found out that her child's condition was called autism.
According to the tests, Maregere's 11-year-old boy 'had the mind of a two- year-old'.
Autism is a spectrum disorder, meaning people with autism may have a wide range of mild, moderate or severe symptoms.
The autism spectrum describes a set of developmental delays and disorders which affect social and communication skills and to a greater or lesser degree, psychomotor and language skills.
It is such a broad diagnosis that it can include people with high IQ's as well as mental retardation.
People with autism can be chatty or silent, affectionate or cold, methodical or disorganised.
In an interview, Safe Haven Zimbabwe (SHZ) founder and director Sihle Nyashanu said being a parent with autistic children had taught her to be patient, outspoken and to work on her fear of speaking in front of lots of people.
"I have two boys affected by autism," she said.
"My eldest is turning 15 and on the mild side of autism, while the younger one (turning 11) is on the severe end of the spectrum.
"I have also realised that there are a lot of things that people generally take for granted.
"For example, when one is expecting or after giving birth, no one ever prepares you for the fact that the child you have given birth to, who doesn't present with any challenges apparent to your eye, may one day present with issues that will make you go round in circles trying to get answers."
Nyashanu said when one takes a child for assessments, the medical professionals tend to focus on the affected child and not the parent who is never adequately prepared for this journey.
Said Nyashanu: "There are always so many questions going on in the head at the same time trying to get to terms with the fact that your child has been given a diagnosis that will have life changing effects on you as the parent and the whole family structure.
"This, in essence, led to the birth of SHZ."
SHZ is there to offer psycho-social support to parents with special needs children through their Parent Support Network Meetings held under Autism Spectrum Disorder (ASD).
"We also have Parent Support Forum on WhatsApp where parents get to ask questions, share experiences and ideas," said Nyashanu.
"I, together with other parents, have benefitted a lot from these and have helped me become a better mother to my boys (sic)."
Since the formation of SHZ in 2014, Nyashanu said, the number of parents continue to increase, with the figure currently at 750.
Child psychiatrists, psychologists, social workers, occupational therapists, speech and language therapists, behaviour specialists and counsellors, among others, have also contributed immensely to the success of the organisation.
Nyashanu said Government had a crucial role to play.
"A lot needs to be done by our Government with regards to assessments and early interventions for those with developmental conditions like autism," she said.
"Right now, we only have free assessment clinics being offered at Parirenyatwa Annexe and Harare Hospital.
"This is bearing in mind that a child with autism presents with a lot of behaviours that may include being hyperactive, aggressive, crying a lot and even breaking things."
Nyashanu reiterated the need for the Ministry of Primary and Secondary Education and the Ministry of Health and Child Care (MoHCC) to work together so that the Psychological Services, under the Education Ministry which has district offices in the country, could be used to assess children nationwide.
As SHZ and the nation joined the rest of the world in commemorating 'World Autism Awareness Day' which falls on April 2 annually, she urged Government to provide comprehensive information on disabilities at teacher training colleges that will prepare teachers to help those with autism who attend mainstream schools.
There is no cure for autism and all people with ASD have impairments in social interaction, social communication and imagination.
Signs of autism
Children with ASD exhibit a wide range of behaviours:
l Difficulty relating to others and making friends.
l Difficulty in communicating (some may not talk at all and are referred to as non-verbal).
l Repeating certain behaviours or have unusual behaviours like hand flapping.
l Becoming upset by a slight change in routine.
l Lack of awareness of danger.
l Inappropriate eye contact or sometimes no eye contact.
l Difficulties with back and forth conversations.
l Regression – a child losing previously acquired milestones.
l Echolalia – repeating words that may have little meaning for the child or generally repeating what is said to him/her.
l Chronological age may in some instances differ from developmental age.
l It is important to realise that each child with ASD is different from the next child.
There is a statement that says: 'When you see one child affected by autism you have seen one child'.
This simply means that each and every child affected by ASD is unique.