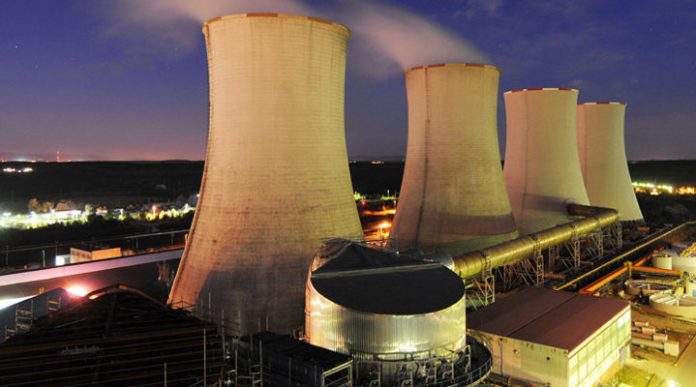 'About 50 years ago China was a typical member of the so called Third World countries. Chinese development now looks like a miracle which happened, just like that! In fact the development of China is a result of painstaking and detailed planning, unrelenting hard work and indomitable willpower'
THE recent five-day visit to China by President Emmerson Mnangagwa has been described by many as a successful one.
We are told that during that visit, Zimbabwe's relationship with China was elevated from that which is often described as existing between all-weather friends to one which is now characterised as a comprehensive strategic partnership.
This status has its own additional privileges as well as responsibilities.
Again we are told that several memoranda were signed in regard to the funding arrangements for many development projects to be undertaken in Zimbabwe.
Some of these include the building of two power stations in Hwange, road and rail infrastructure, Kunzvi Dam, a new Zimbabwe Parliament and the expansion of the Robert Mugabe International Airport.
All these projects, and more, are not only bound to create thousands of jobs for many of us but also provide the kind of infrastructure and facilities which a modern state needs in order to function properly.
It is not surprising that several media outlets reported the specifics surrounding each of the said projects!
Why?
Because the number and value of such projects can be counted and quantified, and when necessary, accounted for.
However, what those many reports on the visit did not say much about, but which many in President Mnangagwa's delegation would have observed and appreciated in China, is the intangible but real factors, some of them relating to attitudes towards the self, work ethics, language and culture vis-a-vis the development agenda of the Chinese nation state.
A number of observations are in order here; not because we should try to become Chinese, not at all!
It is not necessary!
The hope is that such observations will shed much light on our own strengths and weaknesses here at home and inspire us to do the right things along the way.
First: There is no doubt that those who accompanied the President noticed that China has become a major economic power whose economy is now the second largest in the world, that is, only second to the American one.
We are talking here about first class roads and railway lines; well developed cities with state-of-the-art facilities; booming business enterprises underpinned by advanced financial services; a well developed energy sector and; a well thought out transport system which manages to deliver millions of workers from their homes to their workplaces and back home daily without fail.
Those delegates who accompanied the president would have been told, had they bothered to ask, that all and more of the above said advances have taken place in China during a period that is barely 50 years. They would have been told that about 50 years ago, China was a typical member of the so called Third World countries. Chinese development now looks like a miracle which happened — just like that!
In fact the development of China is a result of painstaking and detailed planning, unrelenting hard work and indomitable willpower.
It is also a result of a shared national vision, shared and clearly defined national goals and a good work ethic which is result-oriented.
For a long time China remained isolated by the West and got punished by the same West for being a communist state.
It was labelled 'a yellow peril' which had to be snuffed out before it contaminated the whole of Asia. Accordingly, the same West imposed economic sanctions which remained in force for over 20 years.
But this orchestrated Western hostility, unjust and prejudiced as it was, did not deter China from developing itself to a point where it has rescued over 700 million people from a life of abject poverty and catapulted them into a middle class world.
And the fact that the Chinese have achieved all this without being indebted to the World Bank, the International Monetary Fund and or the Paris Club speaks volumes about their capacity to think outside and away from the proverbial box!
Second: Those who accompanied the President during his recent trip would have noticed also that China has achieved spectacular economic progress which entitles it to be called an advanced modern state. But, in doing so, its people have not forsaken their culture and indigenous languages.
In fact, one can argue that the Chinese have developed and modernised their state so well on the basis of their languages and culture and, on the basis of what they could learn from the rest of the world. They have not tried to run away from who they are as a people.
Put differently, it means that the Chinese have looked at the world and what that world has to offer them but from a Chinese point of view. In a sense, our cultures are metaphorically the lenses through which we should view and judge the rest of the world and how that world can be of use to the realisation of our dreams and aspirations
Certainly, the Chinese, Japanese, Indians, Malaysians and many other Asians seem to have been making use of the rest of the world vis-a vis the key issue of development, but anchored firmly on and influenced by their cultural perspectives.
They have thus developed their countries without having to mutilate their cultural identities first as we tend to do here in Africa. And this Chinese cum Asian model of development is in sharp contrast to the one which obtains in Africa where development, in a misplaced kind of way, is superficially identified with Western modernity, a kind of modernity which is mistakenly regarded as a condition which demands that we 'de-Africanise' ourselves first and foremost, down-grade our languages in the process, get rid of our indigenous belief systems and culture as well as begin to talk, act, eat and dress Western.
It is a perverse and mistaken sense of modernity which demands that we commit some kind of cultural suicide first before we graduate to become part of the developed world. And so far, it is difficult to come across any people who have successfully developed themselves in a serious way outside and away from their culture as we are trying to do in Africa.
The sense of alienation which this colonial-cum-African model of development generates is largely responsible for the lack of self-belief from which we suffer and for the crippling sense of inferiority which afflicts most of us today.
Without self-belief and self-confidence to spur us on, it means that our creativity, our imagination and our originality as thinkers is stunted at birth; this pervasive lack of self-belief not only paralyses our will to act, it even compromises our potential to become entrepreneurial actors shaping and being shaped by the immense possibilities which Africa offers us!
Third: President Mnangagwa has come home from China with many specific national projects designed to further our development as a nation. These projects take into account our aspirations and needs as a nation and the interests and concerns of the Chinese as well.
More importantly, all these projects include funding aspects which are meant to underpin their implementation. And we all know that finding enough capital to fund our national development projects has been a nightmare for long.
Now a large part of that need has been addressed during President Mnangagwa's visit to China. The challenge before us is simple: It is how we go about implementing them as our national projects of self-development; how we go about owning them and driving their implementation as an integral part of our national dream to improve our lives. The way and manner we go about implementing these national projects will depend on our work ethic, integrity, sense of purpose and commitment to self development, among others — all software issues intimately linked to our culture and beliefs as Zimbabweans.
Unless and until we bring all these software issues to bear on how we implement these national projects as our own, it means that all of them will remain, even when completed, part of mimicking other nations and no more.