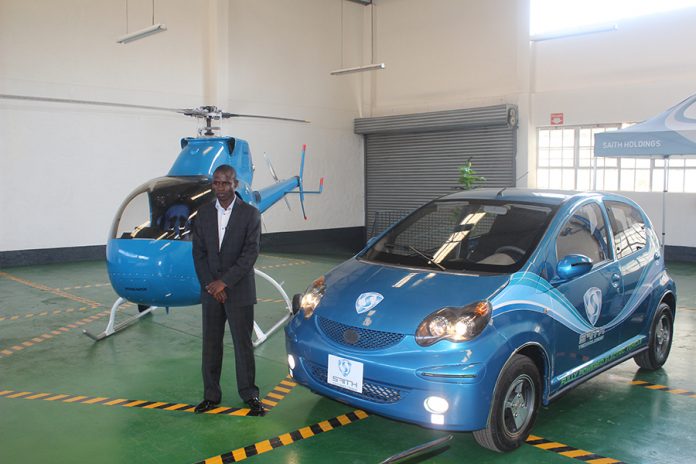 WHY are Zimbabweans struggling to transform their economy to achieve food, job and income security?
The answer lies in the design of our education system and the products (graduates) of that system.
At independence, in 1980, black Zimbabweans inherited the colonial education system that had worked so well for the colonial masters to keep the black population under control with no capacity to compete or determine the progress or direction of economic development. Then, as now, blacks believed the purpose of education was so one could get a good well-paying job.
That went with ability to read, write and speak good English.
Forty years later, black Zimbabweans still believe passing Ordinary Level English is the ultimate qualification to a better life and access to job opportunities.
The Education 3.0 standing for teaching (theory), research and community service did not train students in innovation and industrialisation.
It produced workers and not entrepreneurs.
That is why thousands of graduates, every year, are unable to transform and grow the economy.
They are looking for non-existent jobs.
While not all can be expected to create jobs, there simply are hardly any attempting to do so.
They were not trained to think about becoming business owners but becoming workers earning ever higher wages the more paper qualifications (diplomas) they obtained!
But today, Zimbabwe wants innovators and those who can create and run a knowledge economy.
Colleges and universities are not producing such graduates.
It is time for a major transition to Education 5.0 where teaching, research and community service are complemented by innovation and industrialisation.
Graduates must, of necessity, be innovative, always thinking about how their ideas can be turned into goods and services that can be patented and turned into wealth or income.
With so many educated people, why should Zimbabwe continue to experience shortages of most commodities, including those that can be locally produced?
The answer lies in the quality of education.
At independence, Zimbabwe inherited a colonial education system whose aim was to produce literate workers to service the colonial administrative and economic structures.
All who went to school expected to look for jobs.
Even now, decades after the colonisers largely abandoned or scaled down their industrial and other enterprises, the schools and colleges continue to churn out job-seekers.
They have dubbed the colonial education system Education 3.0.
It consists of teaching, research and community service or outreach. Both school and university examinations emphasise the recall of masses of theoretical knowledge.
The research component emphasises thorough review and mastery of literature which is essentially other people's ideas.
The system does not provide for students to think originally and innovate (come up with new ideas).
It leaves little or no room for students to create new products; occupying their time instead with endless hours of memorising textbook theory to regurgitate in examinations.
To illustrate the above point, only one short chapter at the end of a masters or doctorate degree thesis requires the student to discuss the practical uses or applications of the information gathered as part of the research.
The student is not required to test the practical application of his thesis findings.
In other words, there is little emphasis on turning the knowledge into tangible goods and services.
In such a scenario, no patents are likely to be registered.
The system does not demand innovation.
Hence the education is said to be academic. It does not contribute to the development of a knowledge economy.
Thousands of Zimbabwean students graduate, producing thousands of theses.
The system is content to award a degree purely on the written thesis with little, if any, practical outputs.
These graduates go out to look for jobs. Other countries that require 'workers' readily absorb the 'educated' Zimbabweans.
Simple analysis shows that graduates from Zimbabwean higher education institutions have not been trained to turn knowledge into goods and services.
Many brilliant innovations from Zimbabwean students have been stolen by foreign organisations and turned into multi-million businesses.
Zimbabwe is still to appreciate the value of ideas and how to turn them into goods and services.
One good example is that of a man called Daniel Chingoma from Chitungwiza who created a flying machine (helicopter) literally from scrap materials.
He was a natural engineering genius.
Great innovation, many ordinary people thought!
But listen to the commentary from academia and Government technocrats.
Academia dismissed Chingoma's efforts on the basis that he had not studied high level mathematics and physics, not a single course in mechanics, hydraulics or aeronautics at university!
The fellow is uneducated, they argued!
How can he possibly make a 'flying' machine, they queried?
Regulatory authorities in the aviation sector raised fears that Chingoma's 'contraption' was not certified and feared that it could crash and kill people!
He had neither licence nor qualifications to produce a 'flying' machine!
If he was caught trying to fly that 'thing' he would be arrested and charged with endangering the lives of law-abiding citizens!
Now, compare this with the efforts of the Wright brothers on the North Carolina Atlantic coast who eventually produced the modern aero-plane that is flying today!
One wonders how many brilliant innovations are killed by Zimbabweans' ignorance on science and innovation!
I understand that the 'machine' is now gathering rust and dust somewhere in Chitungwiza town and Mbudzi Roundabout!
The innovator, discouraged and threatened with possible arrest, has turned to other ventures.
There went a great opportunity for Zimbabwe to start its own aeronautics industry!
On a visit to a Science and Technology Conference in Bangalore, India, in 1984, as participants we were introduced to the 'father' of the Indian Space Agency, a Professor Rao who had graduated from the California Institute of Technology Jet Propulsion Laboratory in the US.
He had brought all his course notes and doctorate thesis models of jet engines home to India.
The Indian Government had facilitated him to start from scratch, a space exploration agency.
They provided funding for aero-space research and development. From those humble beginnings, today India has a thriving space exploration programme launching communication and exploratory satellite craft into outer space.
Inventive genius is naturally resident in the brains of many young learners.
An education system which probes and encourages innovation facilitates rapid industrialisation.
Zimbabwe's Ministry of Higher and Tertiary Education, Science and Technology has initiated a vigorous programme establishing innovation hubs in universities.
This will stimulate innovation, especially given Government's commitment to set aside one percent of the national budget to scientific research and development.
The above examples demonstrate the appropriateness of the new thrust of Zimbabwe's education, dubbed Education 5.0, where in addition to teaching, research and outreach have been added two key components viz innovation and industrialisation which become integral components of the country's education system.
In the next episode, we shall explore the new thrust based on Education 5.0 to see what needs to be done to make higher education competent to spearhead the drive towards Vision 2030.