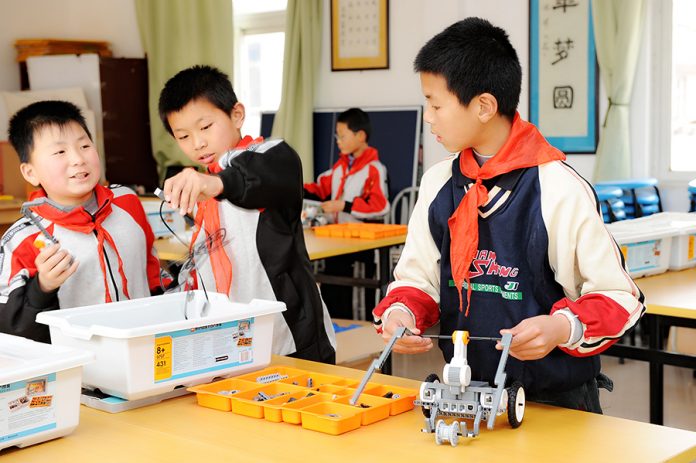 HOW heartening is it, that just after we have reasoned that we do not need three ministries of education, our new President, Cde Emmerson Mnangagwa, weighs in.
He promises a leaner Cabinet, "which would see the merging of some ministries to avoid duplication and contain unnecessary expenditures to improve productivity!"
One prays that the Almighty God of Africa and indeed the entire universe, will continue to inspire such sublime wisdom.
One also hopes that this much-awaited rationalisation will affect all key institutions so that they are all optimised in terms of their constitution and functions.
That way, we can achieve efficiency and effectiveness (including cost-effectiveness).
In this instalment, however, I wish to examine the many advantages of a single Ministry of Education, by drawing lessons on structure, content, skills and competencies as well as quality assurance from the Chinese example.
Why re-invent the wheel when there is shouting evidence of how others have built great economies through revolutionising education?
In the past three decades, China experienced the largest economic transition to a 'market-oriented socialist economy' known in human history.
This was achieved mainly through opening up to the outside world to allow for unrestrained investment and free highway of ideas without necessarily compromising the role of the ruling party, the Communist Party of China (CPC).
May I hasten to remind readers, that one of this party's greatest strengths is that it hires people on the basis of competence for every Government assignment or post regardless of one's political affiliation, gender or creed.
And because the best person always gets the job, the best results are always achieved with credit going not to the competent employee, but the recruiting ruling party.
Patronage and cronyism do not exist in the vocabulary of their administration.
The Ministry of Education (MoE) of the People's Republic of China is the agency of the State Council of the People's Republic of China that regulates all aspects of the educational system in mainland China, including compulsory basic education, vocational education, and tertiary education.
The MoE certifies teachers, standardises curriculum and textbooks, establishes standards, and monitors the entire education system in an effort to 'modernise China through education'.
In the Zimbabwean case, this regulatory function is exercised by ZIMCHE; under the Ministry of Higher and Tertiary Education, Science and Technology Development; whose jurisdiction is confined only to universities, thus leaving the oversight of primary and secondary education, teachers' colleges, technical and vocational institutions and polytechnics to other unco-ordinated bodies hardly harmonised.
Such a situation cannot foster unity of purpose in our national vision.
Rather, the role of a regulatory authority in a single ministry scenario would best be housed under the OPC, as in other countries, so that it can exercise unfettered oversight over all departments of education in line with one common national vision.
Education in China focuses on preparing students for the global job market.
Chinese students are considered bright and exceptionally talented and the education system has an important role to play with regard to this.
China recognises the important role of education in the modernisation process.
Adult and post-secondary vocational education are also progressing and developing.
Higher education in China is geared towards empowering students to excel in their professions.
Strategies such as decentralising education, stressing on quality assurance and accreditation, and developing various types of higher education institutions are paying off.
China is advancing into the future century with confidence due to its relevantly-educated and technically strong workers. The education system manned by a single well-coordinated ministry has played a huge role in accomplishing this.
School education is deliberately comprehensive.
Pre-school education is provided to children aged between three-to-five years.
After this, children are enrolled into primary schools. Education is compulsory for the first nine years in China.
This is followed by three-to-four years at junior secondary school.
Only the academically-inclined students progress onto higher secondary and higher education institutions.
Secondary education is divided into academic secondary education and specialised/vocational/technical secondary education.
In academic secondary education, school curriculum comprises core subjects, electives, as well as practical activities.
Core subjects studied at secondary level include liberal studies, English, Chinese and Mathematics.
In our case, we could include Culture and Heritage Studies among the compulsory subjects.
Students completing senior secondary education appear for final examinations in nine subjects.
Credit system is used at secondary school level, along with examinations to make the student academically stronger. Vocational education is offered at three levels, namely junior secondary, senior secondary and tertiary levels.
Technical schools typically offer programmes lasting up to four years to train technical personnel.
Students who graduate from junior middle school are also trained for positions requiring operation and production skills. The lesson we get here is to return to our old concept of education with production.
Higher education in China, is also carefully monitored.
Universities, research institutes, colleges, medical institutes and military institutions are some of the options for higher education in China.
At undergraduate level, there are junior colleges which offer courses lasting two-to-three years.
These are known as 'short cycle' colleges.
Some colleges also offer four-year programmes.
Diploma programmes are available at universities.
Attaining a Bachelor's degree requires two-to-three years of additional study following a diploma.
Our system here is not that different, but we need to make the tertiary curricula relevant to the needs of industry and society at large.
At each stage in the higher education institutions, there is an entrance examination which must be cleared by the student in order to move onto the next level of education.
Therefore, students who possess a Bachelor's degree must pass an entrance examination to reach postgraduate studies. Entry into PhD programmes also requires clearing an entrance examination.
Master's programmes are for two-to-three years whereas doctoral programmes are for the duration of three years.
Joint master and doctorate programmes are also offered by some universities.
The lesson we learn here is that our doctorates must tell a good story.
They must be relevant and productive.
Unfortunately, we have some, if not most of our doctorates, telling a different story altogether; pointing to vacuousness and imbecility rather than to ingenuity, creativity, innovation and productivity.
Zimbabweans must guard against perpetuating what someone called 'the mis-education of the negro'.
In China, programmes in higher education institutions are offered for vocational as well as academic subjects.
Chinese higher education institutions include regular colleges or universities, adult colleges or universities and private universities.
The length of study for Bachelor's degree programmes is four years for subjects other than medicine, engineering and other such topics.
Adult universities include worker's universities and correspondence colleges.
Higher education offers varied opportunities for students who progress to this level of education.
Literacy rates are high in China across gender and region.
China has a literacy rate of 99 percent (UNESCO). Compulsory schooling, for at least nine years, ensures that the average Chinese citizen is well-informed and educated up to a certain level.
For those who are academically talented, colleges and universities offer varied degree programmes in subjects like fine arts, physical education, law, science, technology, medicine and engineering.
In the education sector, despite occasional calls for a balance between readiness and expertise, the persistent major goal of the education system since 1978 has been to prepare a mix of skilled personnel for the developing economy.
Sustained economic growth, over time, has created an increased demand for skilled personnel and thus an expansion of the education system.
In the final analysis, what China has done is not out of Zimbabwe's reach at all.