IT was great listening to Professor Amon Murwira, the Minister of Higher and Tertiary Education on 'Face The Nation' on ZBC TV recently.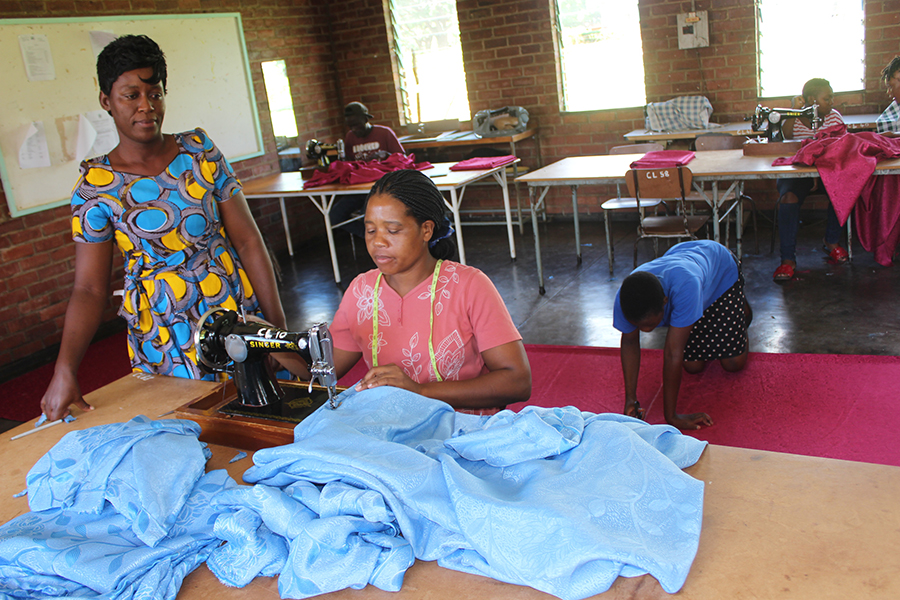 An idea born during the liberation struggle, which has been through so many rough seas since the departure of Cde Dzingai Mutumbuka from the then Ministry of Education and Culture, was being put across so succinctly.
Both Cde Mutumbuka and Professor Amon are scientists and that's a good starting point.
Education has to cause industrialisation and production of goods and services.
It always has to, and the two scientists agree.
Labour is the source of all human livelihood and one doesn't have to be a genius to appreciate that.
When we returned from the liberation struggle, 'education with production' received a cold reception and despite Cde Mutumbuka's spirited efforts, the idea largely remained marginalised, but did not die.
Great ideas don't die; at worst, they lie dormant for some time.
According to Prof Murwira: "Education without goods and services is education that is moribund.
It is education that is dead. We want to make sure that people are doing research that matters.
The status of our education is that we have a high literacy rate, but this is time to translate knowledge to help the country in a programmatic manner."
Professor Murwira is correct.
If education is not linked to production, it is a tragedy and this tragedy has been around for a long time.
It must be addressed.
This need was clearly identified during the liberation struggle; that the colonial education would not serve the needs of the majority of Zimbabweans.
It was elitist, as theory was divorced from practice and production.
At independence, Cde Mutumbuka brought this message home from the liberation struggle.
He introduced education with production which already had been in practice in schools in Mozambique and Zambia.
It was not welcome at home despite that those children and teachers who had practised the concept in the liberation struggle in Mozambique and Zambia enthusiastically implemented the ideas successfully.
Today, Prof Murwirwa is saying: "At the same time, we must have what are called translation centres at universities, that translate what is known into goods and services.
That's why we are going to implement science parks and innovation hubs.
These knowledge translation centres are the bridge between the industry and the knowledge.
Innovation hubs are where the knowledge is converted into prototypes, where they are developed into production chains in the industrial parks.
So, if a student has proven that (his/her) idea works, the next thing is to create a production line for it.
That production line is prepared, first, in an innovation or science hub to make it ready for production, that's how we grow industry.
We have a lot of knowledge in universities, we have to have a way of harvesting that knowledge to make products and services."
Professor Murwira has engaged investors to develop state-of-the-art infrastructure at tertiary institutions across the country for the implementation of the programme.
He is saying, education is for the production of goods and services.
I have argued in The Patriot science is not ideologically neutral.
It is value-ful
It has to have a context.
Professor Murwira agrees and elucidates the context clearly.
Our education has to be heritage-based and he explained that it means you get your science developed to the highest level, but to service Zimbabwe.
Your science, therefore, must be patriotic.
He underscored that if someone comes up with a scientific invention but all the components can only be found from outside Zimbabwe, it is not worthwhile.
He insists we have to solve our problems locally, using locally available materials.
In response to a caller who lamented that our children are well-versed in European history and not Zimbabwe's, he said this was a travesty and reiterated that our education must be heritage-based.
What is more exciting is, while these ideas have been brewing since the days of the liberation struggle, they are now being implemented with the enthusiasm and vision we saw in Zimbabwe's first Minister of Education and Culture, Cde Mutumbuka.
While Cde Mutumbuka emphasised and clarified that a purely theoretical education is not what we needed, when Prof Murwira says it now, it is difficult to refute the idea because the prevailing material conditions in our country demonstrate beyond any doubt the dire need for an education that produces goods and services, a poly-technical education.
This is evident in the rampant unemployed youths with their five 'O'-Levels, 'A'-Levels and even degrees who are unable to fend for themselves or their nation.
No one needs to be a Lenin to realise that the path we have followed so far is moribund, just as the founding fathers of Zimbabwe have clarified from the days of our armed struggle.
Had we taken up education with production from 1980, we would not be in the current debacle where we cannot produce our own means of subsistence and survival.
With the launch of innovation hubs at six state universities, meant to spearhead Zimbabwe-based industrialisation, we hope what our founding fathers dreamt of, for their beloved Zimbabwe, will come to pass.