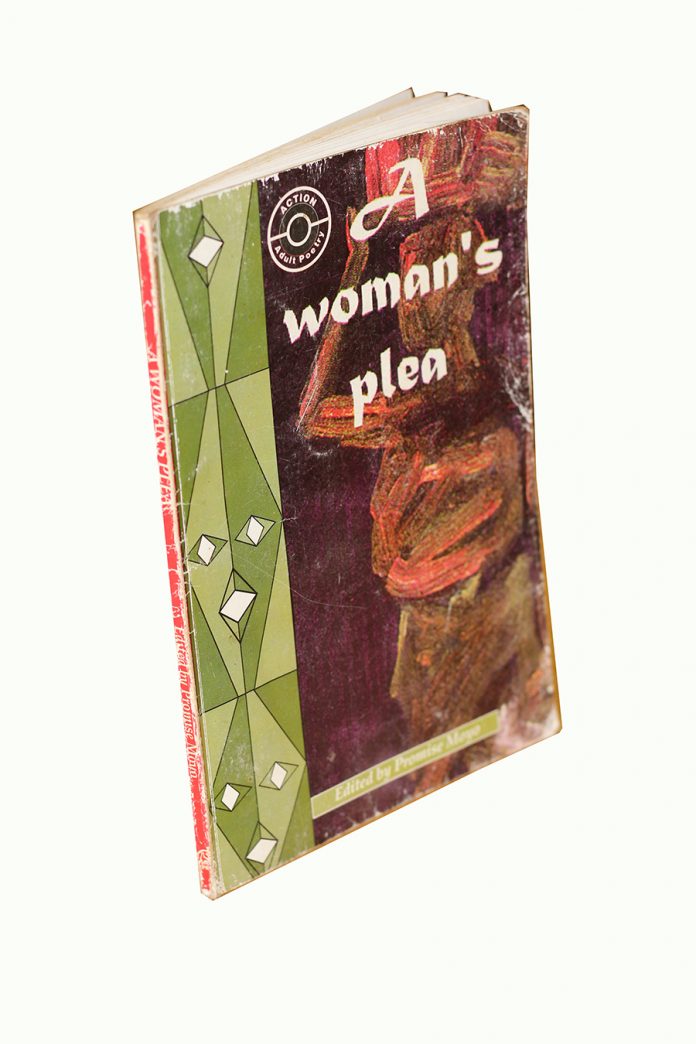 A Woman's Plea
Edited by Promise Moyo
Published by Zimbabwe Publishing House (1998)
ISBN: 1-77901-151-2
RUSSIAN author Tarmelan Kuzgov wrote: "We are our culture and tradition, if there is no culture or tradition, we are no-one."
True to Kuzgov's writings, a people expresses themselves through culture.
Culture instils a sense of identity.
Identity births belonging.
With a sense of entitlement, a people take pride in affirming selfhood and defending their heritage.
In the book under review this week, A Woman's Plea, a collection of poems, edited by Promise Moyo, women poets celebrate the lives and experiences of women in Zimbabwe.
The message echoed by the poets is the need by young Zimbabweans to embrace their culture and traditions so they can take pride in their history and heritage.
The opening poem titled 'Zimbabwe' by Nyasha Utete talks of the beauty and wealth of the country.
Utete describes how the country is endowed with vast natural resources which led to the country being colonised.
However, through the liberation struggle the country was reclaimed.
But the fight over the country's resources is not yet over.
"Sometimes I see Zimbabwe in nature
Or perhaps a child's face
Or a tiny hard lemon
With 'Mazoe' stamped in place
And the waters swell so mighty
Neath the thunder of the sky
And I'm so touched by the beauty
That I think I could cry
So I'll treasure every valley
Every wild abandoned grange
In the bounds of pen and paper
Which cannot be re-arranged," writes Utete.
In the poem 'Africa', Utete shifts her focus to celebrating the continent.
Africa, as Utete writes, has gone through difficult times but has prevailed over its enemies.
It is through the resilience of Africa's children, who have continued to make sacrifices to protect and defend the continent, that nations on the continent have remained sovereign.
"She has so many children
And she doesn't break at scorn
Instead her head is arched with pride
To face the coming morn
She was once sliced in pieces
By the greedy men for gain
And now some few years later
She can still feel pangs of pain," writes Utete.
The message by the poets is clear, nations on the continent need not be beggars drowning in poverty.
"One son of her bears copper
And another glows with maize
She scoffs the prim and proper
With her steady hostile," writes Utete.
Issues of colonialisation are also interrogated by Patience Gowe in her poem 'Forgive and Forget.'
History teaches about the ills perpetrated on blacks by whites.
Through slavery and colonisation blacks have been disadvantaged.
Gowe writes: "One wonders about the love of the black people
Once enslaved
Once colonised
Yet they forgive
But will they forget?"
Colonisation disrupted Africa's way of life.
Whites came and imposed their religion and cultures on Africans.
Blacks were made to despise their own traditions.
This has had negative effects.
Blacks now have to trace their history to try and piece together their true identity.
Gowe writes: "Leaving their cultural ways of life
Accepting Christianity
Accepting the white rule
Yes they forgive
But will they forget?"
In the poem 'Confused', Gowe expresses how the dilution of African culture has resulted in 'chaos.'
"Caught between two cultures
Caught between two colours
Caught with confusion
Having no true identity
Having no real past or future
Helplessly confused," she writes
It is said, knowledge is power and with it, a nation prospers while its absence spells doom for countries.
Tsvie' Gie calls on Africans to acquire this knowledge in her poem 'Roots of Knowledge.'
Through knowledge, she writes, people would be able to stand up for themselves and improve their lives.
"Yes, I may be borne to search for intelligence, wisdom and wealth.
I may be borne to bring happiness and pride among my people and parents.
I may be borne as a wayward artist," she writes.
Olivier Newton-Charles in the poem 'Think Education' also raises issues on how, with knowledge, the continent can prosper.
Before colonisation, indigenes valued education.
Through folktales, proverbs and idioms, lessons for future generations were preserved.
"Bare in the mind
Revolves innocence
Of becoming a learner
Needing a tutor
For all that is unseen
Waits patiently to be seen
Endeavours in life
a guarantee to success
A journey of education
Remaining to be found," she writes.
Kristina Rungano in the poem 'So We Spake' calls for women empowerment and the need for them to participate in developmental issues.
"To little girls this matter sold
Hear no evil, speak no evil.
A growing child learns well her art
To be seen and never heard.
By her shadow this matter wrote
To be wary of the tongue," she writes.
The collection delivers some of the deepest thoughts of, and for, women in the country.