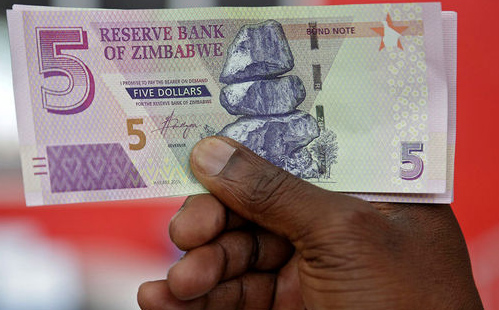 EDITOR — I WRITE to your esteemed paper as a concerned citizen who has become exasperated by the conduct of some Zimbabweans within and outside the country's borders, especially on the reintroduction of the Zimbabwe dollar.
What has astounded me is the fact that, on the one hand, these people say they want the Zimbabwe dollar to be the sole legal tender, but, on the other, when Government obliges, they cry foul, alleging they are being robbed.
We pride ourselves as one of the most educated nations in the world, but sadly that education is not translating to tangibles.
We are simply noise-makers who have failed to grasp the concept of that education.
I say so because, only a few days ago, the same people who were accusing the Government of doing little or nothing to cushion the public from USD pricing by some unscrupulous businesses are the same lot who are complaining against the reintroduction of the Zimbabwe dollar.
Finance Minister Professor Mthuli Ncube has been explicit in his explanation on the return of the Zimbabwe dollar; that it is designed to cushion hard-pressed Zimbabweans from the marauding vultures that have been stalking them through unjustified price hikes.
On the other hand, President Emmerson Mnangagwa has also talked of national pride, saying that the continued use of the USD was unsustainable.
That is the correct position which those in the private sector and the opposition have failed to explain to the masses.
It is common knowledge that the use of the USD makes the cost of production unreasonably high.
This is our currency, let us embrace it!
Prosper,
Marondera.