By Catherine Murombedzi
AS schools opened on Tuesday, the run on Government-owned schools was hectic.
Long queues of parents intending to see the school heads were the order of the day.
Pupils, in expensive uniforms from the private schools, in tow with their parents envied the returning pupils going to assembly on opening day.
Offices had the sign: 'No places available, all classes full'.
This was not a deterrent; still the parents waited to hear it from the horse's mouth.
Minors are not to blame for this debacle; parents and guardians should carry the full blame.
Public schools should remain schools of choice.
I attended the same public schools, my children, now adults, attended the same schools and are doing well.
Why some parents decide to send their children to private schools when they get a little windfall defies logic!
When cashflow improves, parents should invest wisely, rather than send children to private schools as a show off.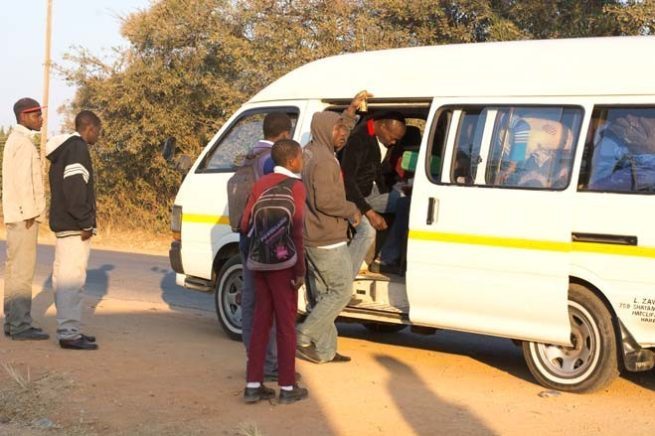 The same private schools parents send their children to are normally beyond their reach except for those in senior positions at their workplace who have perks covering school fees and other incentives.
So, for parents without that kind of support, sending their children to the same schools is a recipe for disaster.
When the private schools hike fees, the executives only need to bring the new invoice to the workplace and the fees are paid in full in any currency demanded.
For the general parent, paying in the US dollar is beyond reach; you either pay through the nose or have sleepless nights.
Borrowing to fund primary or secondary education in private schools smacks of arrogance.
Cut your suit according to your cloth.
Send your children to the nearest public schools.
Fidelis Manyange, a father of two, with the eldest in college, said parents who send children to private and former Group A schools, when they do not have the means to sustain them at those schools, need to be 'blackwashed' as they have been brainwashed.
"I live in Braeside, I am surprised with kombis from Chitungwiza ferrying pupils to Moffat Primary School, Nettleton, Hatfield Junior School, 20 to 30km away from their homes. The children are crammed like sardines. The speeding vehicles need to drop the children and hit the road to get the commuting public before calling again to pick up the children. I am not surprised when such kombis are involved in accidents. They are always behind time and in a hurry. You cannot blame headmasters; the parents give false addresses and can even get fake utility bills as proof of residence (sic)," said Manyange.
He bemoaned the trauma experienced by some of these children.
"For those children not picked up by the school run kombis, I have, on several occasions, seen them stranded. The story is the same: 'I lost my bus fare.' Who knows, they could have either lost or used the money knowing people will always help. There is also the danger of getting free transport in exchange for sex, so it is not wise to send a child to a school that is not within walking distance."
He wondered why parents send children to former Group A schools where meetings can even be held in the evenings.
These parents then fail to attend such meetings.
All fees in public schools are agreed upon by parents during Annual General Meetings.
The schools still send the proposed fee hikes to the Ministry of Primary and Secondary Education for approval.
There is a limit to what a school can hike in public schools, unlike in private schools where trusts decide the new fees according to their tastes and needs.
For example, public school levies in the low density areas do not go beyond $150 for those on the high end.
Most are $80 to $100.
For public schools in the high density areas, the levies range from $30 to $100.
Public schools understand parents' challenges.
A parent can even ask for a payment plan suitable to one's pocket.
No child is sent away for non-payment of school fees.
Parents are required to see school authorities if there are any challenges.
The results from the public schools are better than most from private schools.
The environment is conducive to learning.
Although the classes are big, with a general teacher/pupil ratio of 1:50 being a norm, the pupils are all uniform and are a happy lot.
At the end of the day, the Government school pupil and the private school pupil will sit for the same exam.
Most Government-owned schools have hot-seating.
Hot-seating needs planning, so parents coming to public schools need to know that school heads apply for extra teachers if they are to open the afternoon classes.
It is a process and not an event that can't be completed on opening day.
Parents lead and select what the minors go through.
Be wise; crying foul that public school heads are corrupt is not the way to go.
Be a parent and not a competitor to your neighbour who sends children to private schools; he/she may be on the executive perks and not fazed by any currency demanded to settle school fees.
Send your children to the nearest school, simple.
To be warned is to be forearmed.
The grass is never greener on the other side. Let the goat graze where it is tethered.
Until we learn to appreciate and improve our local schools, then we remain brainwashed to think expensive is the in-thing.