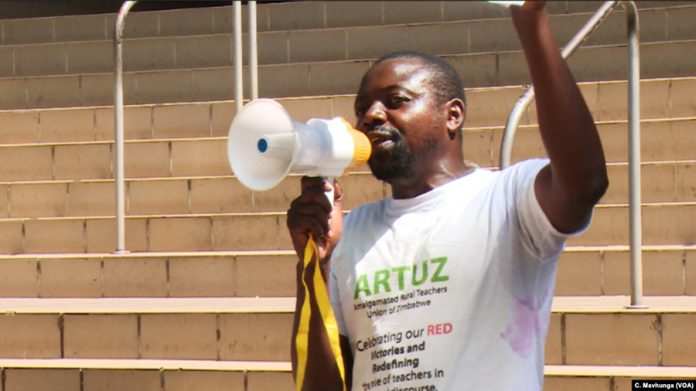 By Tafadzwa Masango
THE one lesson we have learnt from the regime change agenda is that there are a lot of desperate mercenaries in this country who will cook up stories so they can be 'sponsored' by the West.
Over the years, we have seen men and women level all sorts of allegations against the Government and gone on to become 'heroes' of the regime change agenda, as the gullible fall for their lies hook, line and sinker.
This has brought about the coining of a new word, 'cashvist', to describe one who takes up political activism for money.
In the run up to the 2018 harmonised elections, USAID announced it had suspended funding to the Zimbabwe Human Rights Association (ZimRights), Counselling Services Unit (CSU) and the Election Resource Centre (ERC) for alleged misuse of funds and reported the matter to the USAID office of the inspector-general, an arm responsible for investigating fraud and the abuse of funds in its programmes.
While ZimRights, ERC and CSU denied the allegations of abuse or misappropriation of the funds, this was not the first time that such allegations have arisen.
The lifestyles of some of the people who work in the CSO sector is characterised by big mansions and posh cars, a far cry from the life they would have previously led.
In May this year, Amnesty International suspended the Zimbabwe chapter after uncovering evidence of fraud; in a first such move by the rights advocacy group.
In a statement, Amnesty International said: "Extensive forensic audit was conducted in late 2018 which uncovered evidence of fraud and serious financial mismanagement."
Following social media reports that Amalgamated Rural Teachers Union of Zimbabwe (ARTUZ) leader Obert Masaraure had been allegedly abducted by law enforcement agents, checks with the Zimbabwe Republic Police (ZRP) revealed that Masaraure presented himself at Waterfalls Police Station on June 8 2019 at 2pm to file a report concerning his alleged abduction.
In his statement, Masaraure claimed he was sleeping in his home, 532 Retreat Park, Waterfalls, Harare, on the night of June 6 2019, when, around midnight, he and his wife heard strange sounds outside.
His wife went to investigate the strange sounds while he hid.
Eight men, unknown to him and his wife, came into the house armed with AK47s and demanded that Masaraure presents himself.
Masaraure says he then came out of his hiding place, which he does not specify, and handed himself to the eight men.
He says the eight men then dragged him into an Isuzu vehicle and drove to a bushy area in Manyame.
At the bushy area, Masaraure claimed he was stripped naked and whipped with sjamboks by the men, who then made him roll in mud, telling him to resign from the teaching profession.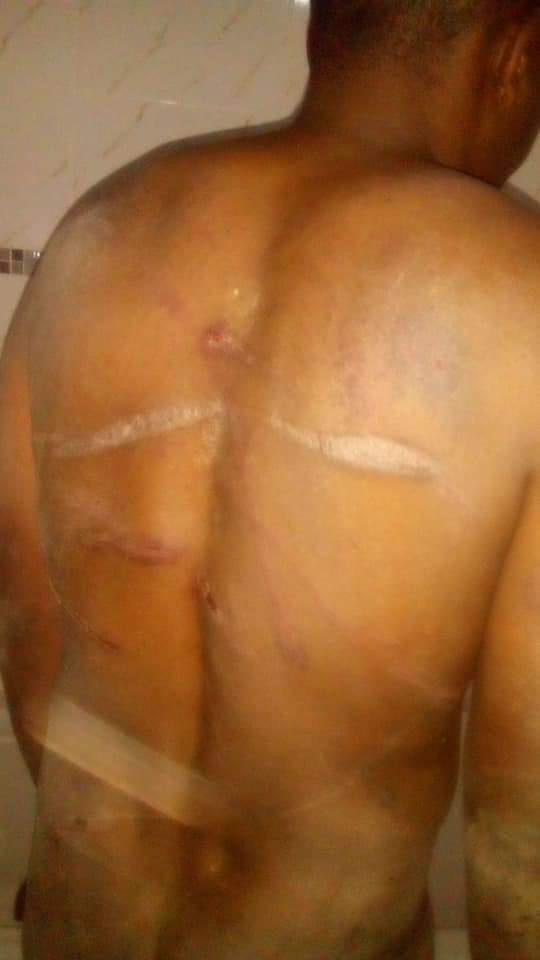 After this, the men then made him act out an interview he had given to Studio 7.
When this was done, the men reportedly drove off and he went home.
There are several anomalies in the statement and account provided by Masaraure:
Masaraure was allegedly abducted in Harare on Thursday, June 6 2019 and only reported the matter to the police, in Harare, on Saturday, June 8 2019.
He is a teacher at Chemhanza High School in Hwedza and, during the time of his alleged abduction, he was supposed to be at work in Hwedza, not Harare.
He has a pending case before the courts and, as part of his bail conditions, he is supposed to report weekly at a police station.
On Friday, June 7 2019, Masaraure made his weekly report at Hwedza Police Station, but failed to report his alleged abduction in Harare.
Masaraure claims his abductees were using an Isuzu vehicle, but he failed to state the colour of the said vehicle.
How he managed to identify the make of the vehicle but not the colour is astounding.
Furthermore, he failed to give an account of how he managed to return to his home considering he had been allegedly stripped naked and assaulted; nor could he name those who might have assisted him to get home.
Masaraure exposes himself as a cowardly man who, instead of investigating the source of strange noises outside his home, sends his wife.
A critical question is why was he hiding and from who was he hiding?
Masaraure, much like those before him, play out a tired script which, unfortunately when put under scrutiny, does not hold water.
When one realises that this whole abduction incident happened the same week that Zimbabwe and the EU were set to commence a political dialogue, then the dots start connecting.
This is once again a tactic used by cashvists to divert attention from issues at hand to themselves in a bid to seek more funding and scuttle any goodwill towards Zimbabwe.
We have seen such 'abductions and demonstrations' play out each time there is an AU or SADC Summit, or when the EU is holding high level meetings, when the sitting Minister of Finance has meetings with key international financial institutions and when Zimbabwe is attending and presenting on international platforms.
The likes of Masaraure, however, certainly need help!
As much as donor funds are not trickling in, this is not the time for perceived abductions in order to get money from Uncle Sam and company.