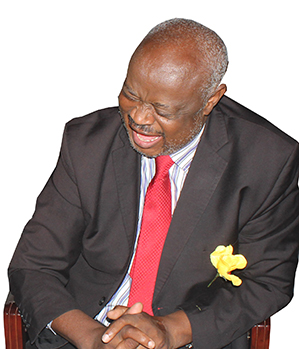 MY heart is at half-mast. I feel the loss of comrade Alexander Kanengoni keenly for he was more than a colleague, he was a fellow comrade.
There is a close bond that exists between fighting men that is forged in shared suffering.
This bond, shared by all the comrades, cannot be broken, we understand each other.
And when one of us departs it hits a raw nerve.
The departure of Cde Gora, to join the comrades who have gone ahead of us, is a huge loss.
It is losing a comrade in combat because we are in a struggle.
The enemy we vanquished in the Second Chimurenga war has not given up and continues to make strikes aimed at seeing us crumble as a nation, as a people.
The manoeuvres of the enemy and levels of engagement have evolved and become more complex.
We are presently engaged in a struggle which requires wit, high levels of intelligence, vision and foresight.
Teamwork, dedication and devotion are the attributes critical to defeating the enemy.
It is these attributes that Cde Kanengoni carried.
He made us a highly effective team, a lethal team, a team unshakable ideologically, a team which Zimbabwe's adversaries think twice before engaging.
Many in the early days thought they could challenge us, dispute our stories or casually dismiss them, alas they could not.
In our very first edition we said we would be taking up our own discourses, shaping the national agenda and telling the rest of the world our own story rather than wait for some alien scribes to steal and distort our own narratives as if we were infirm.
We said this was part of a bold initiative coming from the deep desire to inform our people of their history, their cultural heritage and the limitless potential of their natural and human resources.
We said it did not make sense to have our story told from the citadels of some foreign lands whose agendas did not include our success as a people.
We said the paper would provide Zimbabweans with well researched information about what constitutes our heritage in its richness and diversity.
That we would remind Zimbabweans of their past and celebrate their successes and achievements throughout the ages.
That we would deliberately celebrate Zimbabwean successes in every sphere of endeavour.
We said ours was an effort to effectively occupy our cultural and discursive spaces in the manner that we have seized our political power and our land.
And Cde Kanengoni did not fail or falter in carrying out this all-important assignment and delivering on our promises.
For us, it was continuing from where we had left off in 1980.
It was never an easy task for we had many detractors, some who have been around and have been in the business of destabilising nations for more than 100 years.
Cde Gora was equal to the task at hand, haana kudududza, not only was he a bush fighter par excellence, he was also an intellectual warrior.
He was always a pillar of strength, somebody you could fall back on when the chips were down.
Cde Gora was a brilliant writer and the endless narratives he churned out in The Patriot reflect how incisive and sharp his mind was.
He had a powerful and passionate turn of phrase that made him the cornerstone in the discourses of the Zimbabwean story.
His story of the dying little girl at the Nyadzonia Massacre left a permanent imprint in my mind, a lasting image of the ugly face of war.
He articulated the land reform agenda in a way that will inspire generations.
And he used his vast experience to train the young journalists in his newsroom.
We will never forget his hillarious anecdotes amid the grim narratives of the Second Chimurenga.
For example, with wry humour he narrates how at one point during the struggle President Robert Mugabe's jacket disappeared only for the maverick Edgar 'Two Boy' Tekere to turn up drunk a few hours later.
The media fraternity was richer for his presence.
He commanded respect not just for his brilliant writing but his humility that endeared him to all he interacted with.
My colleague Tendai Chimina ably and accurately summed up Cde Kanengoni: "He was a protective father, who always wore a warm smile.
"He revealed a gentle and fatherly spirit."
Go well gamba remagamba!