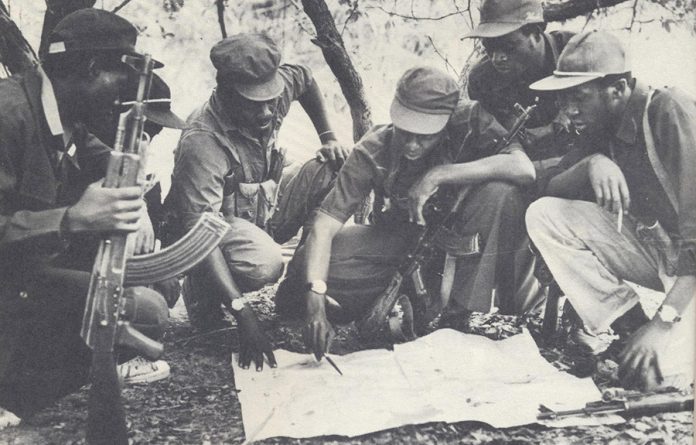 I DO not quite know where to begin Mudzidzi.
I rarely find it easy to pen pieces when the crude hand of death strikes.
It is not easy because there is so much to say, yet there is limited space and the words are not just enough.
When a person you love or are close to loses life, there hangs a pathetic air of gloom and doom.
It ties your tongue, robbing you of words. You embark on a vain and demoralising search for words to console yourself but they just do not come.
You search frantically for an opening where words of wisdom normally reside but you find none.
The words are just not there for you to grab and send them to the one who has been visited upon by that cruel fate.
You dig deeper in your heart, looking for that soft tissue that can bring consolation to the immense loss but you find nothing.
Suddenly your strength to bring that elusive smile from your face smothers you.
It slowly drifts away from you into a thick, dark crude passage and becomes an untouchable object like the wind.
The grief then grips you like drowsiness in a sick chicken.
Still the words of consolation will not come. Death changes everything.
I am in that situation now and so many sad emotions grip me as I write this note to you.
Considering the many times I visited you, you were aware that my weakness lied, and still lies, in food.
You made sure that I was well-fed.
Your immediate concern was always on how I was doing in life and you knew the answer to that question.
You also did not forget how the family was doing.
Again even before I responded, you knew the answer to that question.
Interestingly, and perhaps most importantly, you had a thing or two to say about my huge frame.
It keeps on getting bigger, that huge frame of mine.
Crucially, those concerns were not limited to me alone.
You had them for everyone who visited your homestead and shrine, strangers included. That is what the 96 years of the life you lived meant to many people.
These were 96 years of inspiration,
It is my sincere belief that you have reached your destination into the yonder world as I pen this letter to you.
I write this note, not to mourn your death, but to celebrate your life.
But before that, let me first deliver this poem that I have written for you.
"The beautiful flower wilts to earth
The flame of the light vapours at the whisper of death
The tunnel is dark, blackened by the thrill of woe
Limpidness of the heart grabbed by its foe
The sounds of breaking twigs generating an orchestra of vanity
Dreadfully drowning the man's voice in their lifeless melody
Light fades away leaving flickers that draw from the eye tears that now hurt the heart
The heart overwhelmed by its beat
The heart aches and throws the pain to the veins
The veins stretch and that stretch strains the loins
The heap of cold earth forming the blanket of warmth
The eternal sleep abrogating the cold heart
He sleeps
He weeps
They wail
There is no more will
For he who has been robbed
Of the anchor of his bed."
There are many things that have been written about, especially the 1957 prophecy where you predicted that this country would be ruled by a person bearing the name of an angel.
That came to pass, so too did many other prophecies you made.
You were instrumental during the fight against colonialism and the torture that you endured during the struggle left visible marks on your body which you showed us time and again.
They were a reminder of the effort that you put in order for the country to be free.
Many will remember that in 1992, you predicted that there would be serious shortages of water and electricity in the urban areas and that there would be untold suffering in this country.
Again that came to pass.
You also foretold the demise of the Zimbabwean dollar.
That happened as well.
I vividly remember how you deflated our hopes on September 5 2004 when we were preparing to come to Harare for the Zimbabwe national team's match against Nigeria.
"Musafarisa zvenyu, murikurohwa 3-0," you told us and 3-nil we were thumped.
At a personal level, there are many things that you told and taught me.
These have proven to be helpful in many ways.
You have also done that to many others and I am sure that they carry, in their hearts, the knowledge that you imbued them with.
I am grateful to have enjoyed this life with you.
I know, wherever you are, you are enjoying the peace the same way you did during your time on mother earth.
Finally the words have eluded me.
Go well old man!
Great men do not die, they embark on a long sleep!
Sleep well Mudzidzi!