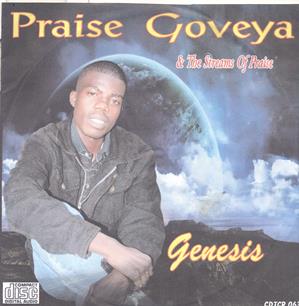 A MHANGURA-based farmer Praise Goveya has released an eight-track gospel album titled Genesis.
In an interview with Patriot Arts, Goveya, a horticulture and poultry farmer, said his album is aimed at reminding people to change their ways and turn to God.
"I am praying that this album touches everyone's heart and conscience," said Goveya.
"It is my wish that people be healed and repent through this album."
Goveya, who started singing at his local church at the age of six, says he got his inspiration from gospel music guru Mai Olivia Charamba, who is his mentor and advisor.
"Mai Charamba taught me a lot of things that made this album a success.
"She would advise me on how best to handle the ministry of music." 
The album which was recorded at T and C Records features songs such as 'Mufaro', 'Makanaka', 'Mweya Mutsvene', 'About Turn' and 'Hannah' among others.
The passion for spreading the word of God and love for gospel music inspires the 21-year-old artiste.
He attributed his love for gospel music to his strong Christian background.
"Growing up in a Christian family played a crucial role in shaping my life," said Goveya.
"My parents are also pastors with the Apostolic Faith Mission in Zimbabwe and they have helped me a lot."
With many musicians blaming piracy for hard times, Goveya said the scourge was benefitting him as his popularity was increasing.
"I cannot distribute my product countrywide because our marketing methods are not working out so these vendors who sell pirated music help spread our music fast so in other words they are doing a good job for upcoming musicians," he said.
The upcoming artiste and his group The Streams of Praise have shared the stage with the Charambas, Jah Prayzah, Gift Chipisa, Desmond Matanga and Jeffrey Mbayo while performing in Mhangura, Chiredzi and Chinhoyi among other places.