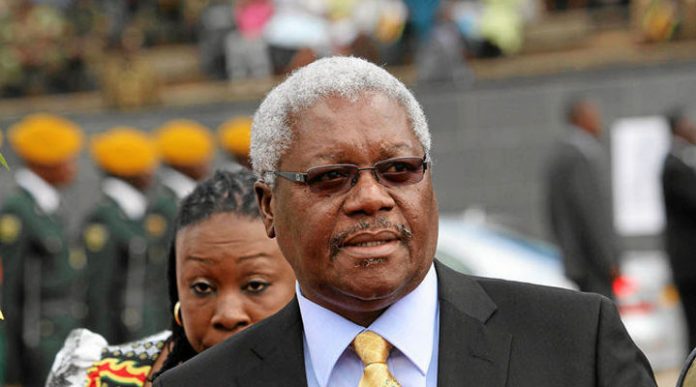 The malpractice which has led to poor performance and losses by parastatals will no longer be tolerated, a Cabinet Minister has said.
Speaking during a stakeholders' workshop on dissemination of guidelines on 'Enhancing board effectiveness in Zimbabwe state enterprises and parastatals' and 'Performance management for state enterprises and parastatals', Finance and Economic Development Minister, Dr Ignatius Chombo, said Government will no longer tolerate the malpractice within the state enterprises and parastatals.
"The issue of state enterprises reform and, within that context, the need for such entities to comply with sound corporate governance principles, is far from being a new area of interest or concern for Government," Minister Chombo said.
"I have been in Government for some considerable time and I can clearly recall these issues being brought to Cabinet on a number of occasions in the past.
"Decisions were made, clear directives were given, and yet, several years later, here we are, still confronting the same problems of perennial under-performance by our state enterprise sector, sub-optimal service delivery and generally poor compliance with even the most basic tenets of sound corporate governance."
The poor performance, he said, had contributed to making local products uncompetitive.
"The sector's contribution to national GDP growth has slumped to around two percent and, often, operational and other inefficiencies serve to inflate an already high cost of doing business, rendering our manufactured and export products uncompetitive.
"As operational performance and delivery has stagnated or even declined, the same cannot be said for the overall cost of management.
"Remuneration, benefits and an impressive array of innovative, often off-payroll disbursements to executive management have continued to grow as a percentage of global operational costs — often exceeding, by far, the Cabinet-stipulated maximum of 30 percent of total revenue for the entity," he said.
The Minister said proper governance structures for parastatals had to be put in place.
"The days of no boards, incomplete boards, one-man boards, non-existent board committees, indefinite acting CEOs, finance directors or heads of internal audit, are well and truly gone.
"Let me once again stress Government's seriousness of intent in this intensified endeavour to progress state entity reform and, with it, stricter compliance with sound corporate governance practices," said Minister Chombo.
Malpractices and losses are being incurred after some entities have operated without full boards, while others have been run by one person for more than two years.
Board inductions, training and evaluations have not been taking place as well as disclosure of assets which must be done upon appointments.
Performance management systems have not been put in place in some entities while some line Ministries are interfering with day-to-day running of entities.
Government has said it will no longer keep on bailing-out under-performing entities or those which have outlived their usefulness and Ministries have been directed to provide up-dated status-reports on all state entities within their respective portfolios and determine whether or not they are still relevant.
Other points to be considered with regards to parastatals include the relevance of the original mandate, the strategic importance of the entity, whether or not there exists any duplication or role overlaps between different and possibly competing entities, the sustainability of the entity's operations and if the entity can be successfully turned around and how.
Ministries are also expected to provide details of the proposed turn-around strategies and sources of funding for that turn-around.
The World Bank has provided technical and logistical support in producing the guidelines to revamp the parastatals.
The two guidelines were developed based on the contents of the Corporate Governance Bill.
The State Enterprise Restructuring Agency (SERA) has also been instrumental in providing baseline information on the 40 or more commercial entities expected to provide the flagship for efficient and cost-effective delivery of essential services to the country.
Corruption, maladministration and mismanagement of these state enterprises and parastatals have been shown to be the reason for the losses.
Also speaking at the workshop, Chief Secretary in the Office of the President and Cabinet, Dr Misheck Sibanda, said there was rampant malpractice in parastatals.
"Audited financial statistics for 2016 for 93 State Enterprises revealed an overall loss of
US$270 million by the 38 surveyed commercial entities. The worrying fact is that of those 93 entities, 70 percent of them were technically insolvent or illiquid, effectively presenting an actual or potential drain upon an already overburdened fiscus," Dr Sibanda said.
"Whereas management, including line Ministries, attribute this state of affairs to the harsh operating economic environment, legacy debt issues and failure by Government to adequately recapitalise after the hyper-inflationary period, the fact remains that the corporate governance weaknesses and ineffective internal control systems identified by the Auditor General's Annual Reports, significantly contribute the perpetual under-performance of the sector.
"Without doubt, the most serious common weaknesses identified during the survey revolved around the structure, composition and competence of boards and the manner in which the boards themselves operate," he said.
A 2016 baseline data survey of the sector used to benchmark current and future performance, both operational and financial, revealed that a high number of the 107 state entities were either 'technically insolvent' or 'illiquid'.
We hope this is a statement of intent by the Minister of Finance.