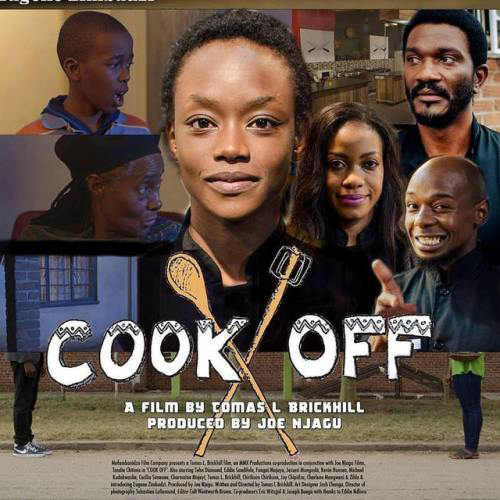 By Farayi Mungoshi
THE Zimbabwe International Film and Festival Trust (ZIFFT) opens the Zimbabwe Film Festival on September 1 with a locally-made film, Cook Off.
I will not go into detail about Cook Off as I have already reviewed it.
What I found striking when the news came out was how other film-makers went on to congratulate the producers of Cook Off.
I wondered what the big deal was. After all, this is Zimbabwe and it is only patriotic and fair that a Zimbabwean film opens and closes the festival.
I asked my colleagues what the fuss was all about.
Producer of the film, Joe Njagu, simply said that this was going to be the first time in a decade that ZIFFT opened with a Zimbabwean film.
"You can go to any film festival in the world, they will celebrate their own local productions first before other countries," said Njagu.
"Go to Rotterdam, there will be a film from the Netherlands opening because it's their own; go to Tanzania, Zanzibar, it's the same but we were not having that here in Zimbabwe, so for me it's a big turnaround (sic)," said Njagu.
In order for us to understand the joy expressed by local film-makers, we must ask the question: How did we get here?
Has it always been like this, that a Zimbabwean film festival opens by celebrating films from other countries instead of our own?
Why, for a decade, did ZIFF showcase other films first before getting to local productions, in the process corroding the self-esteem of many Zimbabwean film-makers.
The film industry has seen different phases come and go; we have experienced the analogue to digital, the donor-funded films to zero-budget films made by passionate, broke film-makers (a phase that continues to give many a sleepless nights).
Our time has moved from the days of Pedro Pimenta running the UNESCO-funded projects at Production Services from which most of the older generation of film-makers benefitted, to the Media for Development Trust era of John and Louise Riber which saw production of films like Neria, Everyone's Child and Yellow Card right up to the time when everything collapsed.
From around 2001 onwards, the film industry has experienced a devastating drought with regards to support, chiefly financial.
It is a time film-makers have been put to the test.
We have had notable films like Tanyaradzwa and The Gentleman produced in that time but many productions shot have not managed to get out of the editing suite.
As a result, local film festivals also struggled.
They had nothing of substance to showcase to the world.
They were forced to show mostly international films from India, America, Europe and other African countries simply because we had nothing to show or give.
Even on awards night, foreign films took a majority of the gongs.
If you are Zimbabwean, you would say this was unfair but then again, when you go back to the drawing board, the story was always the same — Zimbabwe had no productions to present.
ZIFF celebrates 20 years this year.
And what a better way to celebrate 20 years than to open the festival with a Zimbabwean film.
It is a significant development which shows that, once again, the local film industry is up and on the rise.
Lately, we have many people trying their hand at film production, the equipment is not hard to come by anymore.
The more films we make, the easier we make it for organisations like ZIFFT to showcase our own films to the rest of the world.
Every fortnight, we now have film-makers either releasing a trailer of an upcoming film or putting up posters of completed works.
That, indeed, is good news!