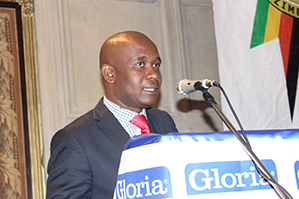 MOST parts of the world, including Zimbabwe, are experiencing the worst El Nino effects in 18 years.
The phenomenon causes the sea temperature to rise significantly in the Pacific Ocean off South America and the air becomes dry, affecting the rain-formation process.
The El Nino phenomenon, which has disrupted the rainfall that normally falls over the region from November to April, is to blame for the drought being experienced in the SADC region.
In Zimbabwe, most parts of the country have not received any significant rainfall and farmers have not gone beyond land preparation.
So far, nearly 7 000 cattle in Matabeleland South, Masvingo and the Midlands have died in recent weeks due to inadequate pastures and acute water shortages.
South Africa has described the El Nino related drought as the worst the country has experienced in three decades.
South Africa plans to import five million tonnes of maize to avert hunger and starvation.
In Zambia, the drought has prompted the Food Reserve Agency to suspend state exports of maize and driven the fledgling tobacco industry to the brink of bankruptcy.
To mitigate food shortages, Zimbabwe has started importing maize to avert the hunger that had already gripped the southern parts of the country.
To date the grain importers have brought in 450 000 tonnes of maize.
Maize imports are expected to increase in the coming weeks.
According to Government sources, more than US$260 million has been mobilised to import food for drought-prone areas in the country.
Moreso over 60 grain importers have been licenced by the responsible authorities to import 1,2 million tonnes of maize.
The Grain Millers Association of Zimbabwe (GMAZ) has started engaging service companies for import procurement contracts as local millers target importing
150 000 tonnes of maize per month until June next year.
GMAZ chairman Tafadzwa Musarara said the first consignment of grain was expected from South Africa in about four weeks while grain from Brazil and Argentina would come in the next 90 days.
"We have already started to do position contracts or procurement contracts of maize from South Africa but most of it is Brazilian and American maize which of course conforms to Zimbabwean minimum standards.
"We are now busy working  with service support companies like the National Railways of Zimbabwe (NRZ), CFM of Mozambique and port authorities in Beira, Mozambique to ensure that when this maize starts to come in, we will be able to rail it as quickly as possible," he said.
Musarara said the millers' association was also courting a number of development partners to mobilise funding for long-term grain procurement.
"We are currently talking to a number of development partners who would want to provide funding to industries to be able to buy as much maize as possible into the hinterland.
"We are looking forward to bringing in at least 150 000 tonnes of maize per month until June 30 2017," he said.
"However, we believe there is a possibility the shortfall might continue beyond that period and we continue to remain vigilant and also ready to continue with the importation beyond 2017.
"We are strategically procuring this maize in a manner that we make sure it lands at reasonable price so that we do not have to increase the prices of mealie-meal and stock-feeds which of course will affect the prices of meat, milk and eggs".
Last week a bone of contention arose between Government and grain millers with the latter accusing the former of not issuing import permits to source maize from South America.
The millers were now importing the grain from private players in Zambia who have since taken advantage of the export ban to hike prices.
The grain price increase was also triggered by high demand as South Africa has started importing organic maize from Zambia.
According to Musarara, in the past three weeks, the landing price of grain rose by about 17 percent to US$315 per tonne.
"We all knew about this problem and that is why we wanted to start importing from May last year to ensure uninterrupted supply of maize and price stability," said Musarara last week.
"If we were given the permits to import from South America long back, we should, by now have imported enough grain.
"It was not viable to rely on Zambia. We need import permits to procure maize from South America; Argentina and Brazil, to build up stocks before there is a shortage."
However, Agriculture, Mechanisation and Irrigation Development Minister Dr Joseph Made blamed grain importers for failing to import enough maize despite being issued with permits.
But Musarara argued the permits for Zambia alone were not sufficient to procure enough grain. "Yes, we were given the permits to import from Zambia but our biggest challenge is logistics," he said.
"If the Government had opened up other borders, then obviously the situation would be different.
"We could have utilised rail and road to transport maize from South Africa, then rail and road again to transport the grain (from South America) through Beira."
At least the row has been resolved as grain millers have been granted permits to import from Brazil and Argentina.
With the South American importation plans in place, Zimbabwe is guaranteed against starvation.