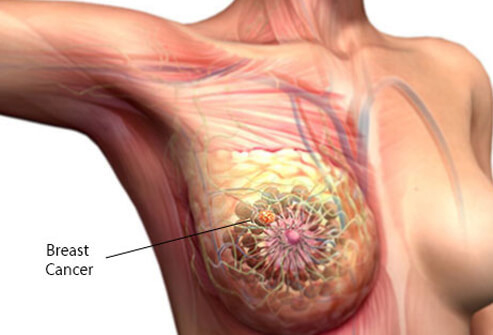 THE 2 500 cancer deaths recorded in Zimbabwe annually could just be a fraction of the actual cancer statistics because most cancer cases are not recorded.
Addressing a lecture on the relationship between cancer and HIV, Cancer Association of Zimbabwe, information, research and evaluation officer Lovemore Makurirofa said most people in the country were failing to access cancer treatment because of prohibitive costs.
"The National Cancer Registry records about 7 000 new cases every year, with 2 500 deaths every year and the figures represent those who have accessed cancer diagnosis and treatment to some extent.
"Cancer services are very expensive and centralised, making it difficult for ordinary Zimbabweans to access them easily.
"For instance, a cancer diagnosis can only be done in a laboratory and the minimum cost is around US$40, depending on the cancer type, whereas it is free to diagnose other diseases such as HIV.
"Its treatment and management is also expensive and patients have to foot other ancillary costs such as food, travelling and accommodation because treatment services are centralised to central hospitals," said Makurirofa.
Therefore, people who receive treatment are those on medical aid.
Lack of financial resources has led people to resort to religious and herbal alternatives that are in most instances expected to supplement other forms of treatment.
Makurirofa said cancer stakeholders are lobbying Government to avail a Cancer Levy so that more can be done towards lessening the cancer burden.
Cancer is now claiming more lives than HIV, malaria and TB.
"As cancer stakeholders, we have lobbied Government for a fund specifically for cancer. Although Government created a Health Fund which we are also expected to benefit from, our fear as stakeholders is we won't benefit much," he said.
He said there was need for awareness campaigns as there was a huge information gap on factors that increase the risk of cancer, preventive options and the importance of screening.
"People are also dying because of lack of knowledge; knowledge to know healthy lifestyles to follow; knowledge to know the importance of screening early and knowledge to know what to do should they suspect they have cancer," he said.
He added that in Zimbabwe, the leading cervical and breast cancers continue to kill many women despite most hospitals in the country are giving free cervical cancer screening.
For breast cancer, women are taught to observe any slight change in their breasts and take advantage of special days where breast cancer screening is charged at low prices.
Some of these days include the whole of October, which is breast cancer awareness month. Makurirofa urged the society to be forthcoming when it comes to treatment because even if some people are diagnosed early, when the cancer is in Stage 1 or 2, they tend to 'disappear' and seek alternative remedies only to reappear when the cancer has advanced and beyond treatment. Some women, he said, were reluctant to have the cervix or breast removed because of their spouses and only made the decision at a late stage, creating the impression that cancer cannot be treated.
Experts have highlighted the need to change lifestyle which is now mostly Westernised and also to regularly exercise.
Ttraditional foods such as nyevhe, mufushwa, zviyo and mhunga, among others, are recommended as a preventive measure. Regular health check-ups are also highly recommended. One of the cancers that have become common is cervical cancer which occurs when abnormal cells on the cervix grow out of control.
Most cervical cancer is caused by a virus called human papillomavirus, or HPV.
HPV is contacted by having sexual contact with someone who has a cancer-causing HPV virus.
A pap test can find changes in cervical cells before they turn malignant.
If these cell changes are treated, cervical cancer can be prevented.
Cervical cancer is treated in several ways. It depends on the kind of cervical cancer and how far it has spread.
Treatments include surgery, chemotherapy and radiation therapy.
For surgery, doctors remove cancer tissue in an operation while for chemotherapy they use special medicines to shrink or kill the cancer.
The drugs can be pills one takes or medicines given through the veins, or sometimes both.
Radiation uses high-energy rays (similar to X-rays) to kill the cancer.
Any cancer has four stages:
l Stage 0 means the cancer is in one place.
l Stage 1 means a small tumour spread to nearby tissue.
l Stage 2 means the tumour is larger and may have spread.
l Stage 3 means the cancer may have started to spread to surrounding tissue or lymph nodes in the area.
l Stage 4 cancer, or metastatic cancer, means it has spread to other organs or areas of the body.