By Golden Guvamatanga and Patience Rusare-Murava
SERIOUS divisions have rocked the civil society and the opposition over allegations of misappropriation of funds that were meant to fund the purported national shutdown by Tajamuka leader Promise Mkwananzi, The Patriot can reveal.
Allegations are that Mkwananzi angered like-minded regime change groupings such as Zimbabwe Congress of Trade Union (ZCTU), the MDC Alliance and Amalgamated Rural Teachers Union of Zimbabwe (ARTUZ), among others, after they reportedly got wind of information that the Tajamuka leader had withheld funds meant for the shutdown project.
Mkwananzi, who is no stranger to looting donor funds, fell out with his colleagues after helping himself to money meant for the so-called 'Monday project'.
He was in a hotel in Midrand, South Africa, when he made the call for the said stay away before he unsuccessfully tried to rope in the MDC Alliance, ZCTU and ARTUZ to support the shutdown which was supposed to run from Monday to Friday, culminating in a march to State House, to force President Emmerson Mnangagwa to step down.
But the organisations swiftly rebuked him after they learnt that he had refused to share the money with them.
The shutdown called for by the so-called pressure group to run through the whole week was ignored by citizens, with the situation normal in Harare as well as in other towns and cities.
It was business as usual in all sectors of the economy, with no sign there had been a call for protests.
MDC insiders revealed that the Youth Assembly leadership flatly turned down Mkwananzi's overtures, openly telling him they would not be used by a self-exiled individual out to enjoy donor funds in the comfort of South African hotels.
"Promise had lengthy telephone conversations with our youth leadership who turned him down. They openly old him to come to Zimbabwe and lead the protests from the front not via the phone," said the source.
It later emerged Mkwananzi enlisted the services of notorious mercenary activists Tineyi Munetsi and Fortune Munyonga to co-ordinate vendors in the CBD for violence.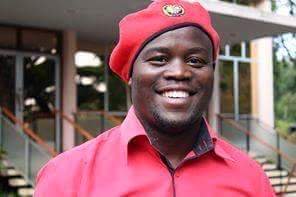 Mkwananzi's relations with the MDC-T turned sour in 2016 after it was discovered that he had been pocketing donor funds for every demonstration that was arranged.
One of the donors, US-based Fadziso Jena, accused Mkwananzi of misappropriating the funds she had mobilised for the Tajamuka project.
Mkwananzi was found guilty of embezzling US$8 750 and diverting the group's funds to buy a Subaru car.
"For some time, we provided online support, advice and financial assistance to Tajamuka," said one of the funders, who claimed to have been excited by the disgraced 'Pastor' Evan Mawarire's #ThisFlag and Tajamuka's visibility in Zimbabwe.
"We said #ThisFlag was the soul of Zimbabwe and Tajamuka was the action that resulted from the suffering of the soul. To support action on the ground there were several activities.
To finance activities and #Tajamuka members we gave money to Promise who in turn was supposed to distribute to people on the ground. We thought the money was getting to the people, but it was not so.
That money was diverted for other purposes and we have realised thousands of dollars we sent went into his pocket."
The gullible donors are also said to have paid for Mkwananzi's wife to enrol at Argosy University in the US.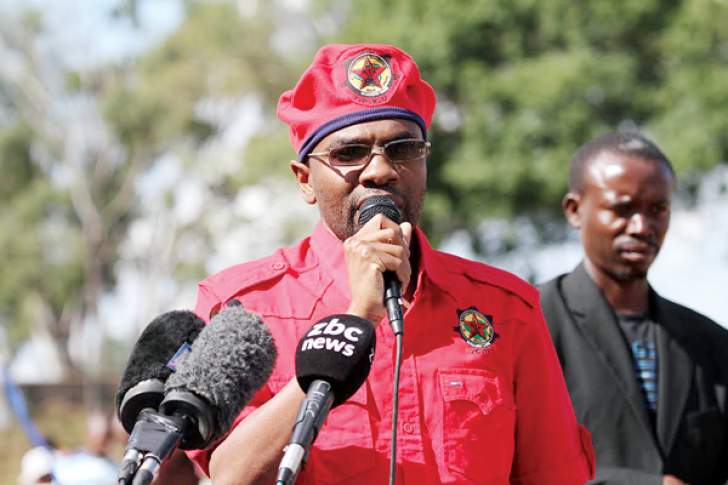 ZCTU president Peter Mutasa told a local daily that his organisation, which is also planning its own demonstration against Government, had nothing to do with Mkwananzi's project.
He said he would first consult with the organisation's membership before embarking on demonstrations but that claim flies in the face of the ZCTU sponsored violent demonstrations that took place on January 14-16 2019 where the organisation's leaders called for demonstrations without consulting its members.
"The ZCTU is not part of the group that has called for tomorrow (today)'s shutdown. As a membership-based organisation, we have to consult and get a mandate from our members in terms of our constitution and processes," Mutasa said.
"Our decision-making body, the general council, will be meeting this week to decide and announce the way forward, based on views from the workers.
We are never against any citizen or groups that advocate peaceful protests in terms of the Constitution of the country.
However, unlike other groups, as a membership-driven organisation, ZCTU leaders cannot commit the organisation without consultations and an inclusive decision.
It is in this vein that we view the inclusion of our organisation or any other organisation's name without our consent and without discussing with us as problematic.
For unions, this creates divisions as some members would genuinely complain that leaders are making unilateral decisions."
According to a local daily, The Herald, a mercenary group (name withheld) with offices in Johannesburg, South Africa, was facilitating funding of the planned Tajamuka protests.
"It is reported Tajamuka activists were booked at a hotel in Johannesburg," reads The Herald story in part.
"As I speak, some of these activists are staying at Palmer Hotel Croydon Kempton Park, Johannesburg (apartment number withheld).
Over 81 Tajamuka activists received money ranging from US$2 000 to
US$5 000.
The money comes from Netherlands and Australia.
The motive behind such fund being to promote uprisings in Zimbabwe.
At least five activists deployed in Harare and Bulawayo have received
R13 000 each.
A former Zimbabwe National Association of State Universities (Zinasu) president, a Tajamuka activist, and three other activists from Bulawayo got
R13 000 each through their FNB accounts in South Africa."