RHODESIANS killed thousands of freedom fighters and civilians during our struggle for liberation.
Rhodesians knew no ethics and would do anything to retain Zimbabwe and all its wealth for themselves.
The ideal they sought was the elimination of the whole of Zimbabwe's population – genocide, nothing less — if only they didn't need them for cheap labour!
However, we fought and Musikavanhu was on our side.
We triumphed and on April 18 1980, Zimbabwe was restored to Zimbabweans.
Nowhere is Rhodesia's genocidal intent clearer than in the massacre of unarmed civilians.
In earlier articles, we discussed how, in the Nyadzonia, Chimoio and Tembwe massacres, Rhodesians avoided guerilla strongholds and, instead, targeted civilian and refugee camps.
Thus, not only was their genocidal mission morally and ethically reprehensible, it was utterly cowardly.
This trail of tyranny was consistent throughout the armed struggle.
On October 18 1978, Rhodesians attacked Mkushi and Freedom refugee camps under ZAPU in Zambia.
With the impunity and arrogance of the armed robber, Rhodesians took control of the Lusaka Airport Tower, ordering that no aircraft should enter or leave the airport without their authority.
Meanwhile, Hunters pounded Freedom Camp with 1000lb bombs.
Canberras rained alpha bombs, killing almost everyone who was on the morning parade.
This was a genocidal massacre of civilians of the greatest magnitude, totally unconscionable.
About three hours later that morning, Rhodesians attacked Mkushi Women Police Training Camp, another ZAPU refugee camp where 1 082 girls were undergoing police and customs clearing training.
Together with 916 instructors, admin and security personnel as well as 38 aged people, there were a total of 2 036 civilians in the camp.
Rhodesians had assembled such a formidable force to attack girls, a force so massive, targeted at those so vulnerable, the intent could not have been anything but genocide:
45 Heliborne Special Air Service commandos from Mana pools;
Rhodesia Light Infantry paratroopers from Kariba
120 Special Air Service Paratroopers from New Sarum Air Base.
Dr Felix Muchemwa, in his book The Struggle for Land in Zimbabwe (1890-2010), describes this horrific attack:
"At 11:45 hours, a Canberra carrying alpha bombs flew into Mkushi Camp followed by two Hunters with 1000lb bombs and they pounded the parade ground creating craters. Dakotas then paradropped the 120 SAS with Sergeant Stan Standish leading the jump into the middle of the Mkushi Camp.
The Heliborne SAS and the 81mm Mortar Squad were also quickly deployed."
Rhodesia held Mkushi captive for two days and this horrendous massacre resulted in the death of 600 girls.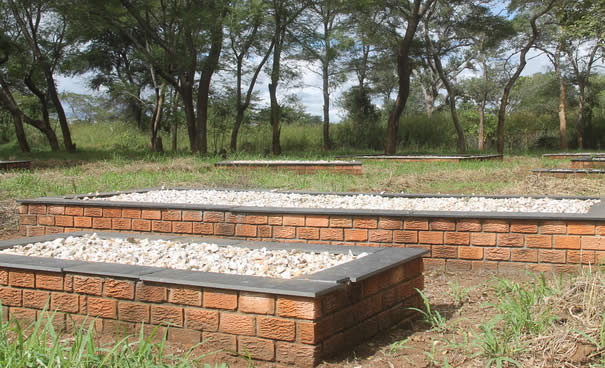 Typically, Rhodesians avoided the 10 000-strong ZIPRA army in Zambia, instead choosing to massacre refugees.
Rhodesia's genocidal intent made it imperative to hunt children in Zambia to eliminate them just as they had done at Nyadzonia, Chimoio, Gondola, Pasichigare and elsewhere.
Thousands of children had left for Zambia to join ZIPRA forces because they could not accept living in bondage.
They were inspired by ZIPRA forces and were convinced it was the correct solution to end the British armed robbery of their land.
There were thousands of these youngsters in Zambia who were too young to be trained militarily and had to be put in schools.
However, the learning activities were disrupted when Rhodesian terrorists started attacking camps near their school, Jason Ziyapapa Moyo (J.Z. Moyo).
The first attack was on September 12 1978, at the Farmers' Camps (FC).
A student at J.Z. Moyo School witnessed this attack:
"It was around eight o'clock when the jets came.
There were five jets.
They bombed F.C. camps (Farmers' Camps).
Many people died in the F.C. and some of them were seriously injured by the splinters.
This was my first day to hear that people die.
That day I began to be vigilant because the Rhodesians killed our fellow comrades." (Schools in the Struggle: 1991).
This was followed by another attack in October when they hit the Worker's Camp and in November, Nampundwa Camp. After this, it was clear the school was likely to be next to be attacked.
The ZAPU authorities therefore decided to move the schoolchildren up north to get them out of range of the Rhodesians.
The children were moved to Solwezi, north-east of Lusaka.
The Rhodesians still pursued the children and attacked them.
This time, the jets were attacking from bases in Zaire.
A child who survived the Rhodesian attack narrates his ordeal:
"I was in the camp reading books.
After I had read my books, I decided to go to the kitchen because I was hungry.
I went to the kitchen where I ate my food and after that I went to the library where I used to rest.
I heard a sound of a jet plane and I quickly ran to the grass. Unfortunately I was near a place where there was an anti-aircraft gun.
The gunman opened fire on the plane and the plane bombed. While I was looking at one jet, I saw 17 others coming from the direction of Zaire (now DRC).
Four jets came to the anti-aircraft gun which had dropped one jet plane.
The jets bombed our logistics where our food was kept.
Many people died, even the one who was using the anti-aircraft gun because those jets were four, facing one person. Many people died because they were trying to run away from the jets and the place was like a desert so people were seen running away.
In the morning we collected the bodies of those who had died and while we were collecting them, we were bombed again.
I told one of our comrades that how could we collect bodies while we were young, but he told me that we were in the struggle and there was no-one who was a child." (Schools in the Struggle:1991).
Since intelligence showed that the terror regime of Rhodesia had more plans to attack J.Z. Moyo 2, after six months, the children were moved to their last permanent camp until independence, J.Z. Moyo 3.
This new camp was a few kilometers west of J.Z. Moyo 2. The trees were very tall and there was less grass.
There were some anthills on which the guns were mounted.
Once more, the United Nations supplied large tents which were used for accommodation and classrooms.
The children still fashioned tables and chairs themselves from bamboo, some so beautiful they looked factory made.
In Zambia, as in Mozambique, no-one was spared the genocidal wrath of the Rhodesians.