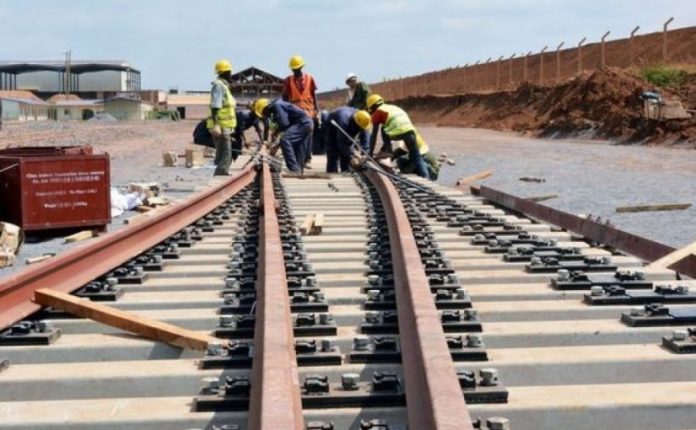 ZAMBIA, Zimbabwe's neighbour to the north, was for a long time less economically developed than us.
Zimbabweans had a stronger local currency and they used to look down on the Zambian kwacha.
Zimbabwe was of strategic importance to other landlocked southern African countries like Zambia.
This was because the railway lines from the hinterland were directed to the coast of Mozambique via Zimbabwe.
Zambia thus considered the traditional route which passed through Zimbabwe very important trade-wise.
This was the case for decades but owing to the economic woes that led the National Railways of Zimbabwe (NRZ) and other parastatals to stop functioning, the route ceased working efficiently.
Zambia, by partnering with China, has managed to find an alternate rail route to the east African coast.
It is the new Zambian east line and, this time around, it avoids Zimbabwe and goes through Malawi to Mozambique.
Besides Zimbabwe, there was a prior rail route to the Indian ocean via Tanzania.
However, the distance from the departure to the destination point is too long.
In November 2016, Zambia's Ministry of Transport and Communication granted a Chinese company, China Civil Engineering Construction Corp, a US$2,6 billion railway construction project.
The project is estimated to take a total of four years, throughout which numerous Zambians are to be trained and employed.
It involves building the Zambian east line from Serenje in Zambia to Chipata in Malawi. This will join the already existing railway line from Chipata to Mozambique.
The result of this construction will be a 1 500km railway line, from Kapiri Mposhi to Nacala in Mozambique.
This is much shorter than the prior routes via Zimbabwe or Tanzania.
The new railway line will be able to facilitate passenger trains that go up to a speed of 120km/hr and goods or freight trains that go up to 80km/h.
It will undoubtedly ease and enhance regional and international trade, particularly for the nations of Zambia, Malawi and Mozambique.
In many respects, Zambia is outperforming Zimbabwe and this is thanks to the Chinese whom they have partnered in numerous large scale projects.
Malawi is a small country but with many resources like good climate, fertile land and a large lake that takes up a large chunk of the land.
Like Zimbabwe, the nation struggles to supply enough electrical power to their population.
This limits the economic development potential of the country.
In 2018, the Chinese were tasked to set up a 300 megawatt coal-fired power plant at Kamwamba, Malawi, at a cost of US$662 million.
For funding, the Malawian Government was required to meet 14 conditions after which they would be eligible for receiving a loan that would cover all the costs.
The loaner is Exim Bank of China.
This shows that the Chinese also help with funding, besides providing goods and services.
In Malawi, in 2014, the Chinese again funded a great chunk of the US$285 million required to reconstruct the Chileka International Airport.
The rest of the money was paid by the Malawi Government.
The Chinese were also contracted to undertake and oversee the project.
The project involved stretching the runway to accommodate large planes and modernising the airport to meet international standards.
The new Chileka International Airport was intended to quell some of the challenges which passengers had been worried about owing to old infrastructure and obsolete equipment.
Indeed the project was a success as the objectives were met.
In Mozambique, in 2006, power shortages were many until the Chinese were called in by government to help construct the Mphanda Nkuwa Dam and hydroelectric station project.
The project was worth US$3,1 billion and the funding was provided by the Exim Bank of China.
Upon completion, the power plant would provide 1500 megawatts of power to Mozambique's national electricity grid.
Besides this, the project also involved constructing the Moamba Major Dam which supplies drinking water to Maputo and beyond.
Even SA is partnering China on some large scale construction projects.
SA, with its large population of whites owing to colonisation, is ironically working closer with the Chinese than Zimbabwe for the cause of development.
They are not yielding to Western propaganda about the Chinese like we are.
They, instead, treat the Chinese as strategic partners whom they employ to undertake projects that they are better skilled at or can carry out at a lesser cost.
Many wrongly assume that South Africa is prominent in producing machinery and vehicles and is somewhat comparable to China, Germany and Japan.
This is far from the truth as it is hard to find agricultural or mining equipment made in SA from scratch. Rather we find that the South Africans import parts and assemble them to make vehicles and machinery.
As long as a country is importing goods, factors such as price, accessibility and quality will continue to determine what supplier they wish to purchase from.
The deals that China offers to the parties they partner are usually very fair.
They are, altogether, seemingly charitable when compared to the exploitative deals that Western nations like UK, US and France have been giving Africans.
Thus, it is difficult, even for SA, to resist the Chinese and their growing influence in Africa.
Among the many projects undertaken by the Chinese in South Africa is the Modderfontein New City project.
This will be built on the outskirts of Johannesburg, the commercial hub of SA.
The real estate project is being carried out by a Chinese company, Shanghai Zendai, and is worth US$7 billion.
Upon completion, the project will have the capacity to house 10 000 residents.
The city will be of modern standards and will have finance and trade zones, industrial zones, sports and recreation facilities, African heritage theme parks and so on, besides residential areas.
It is important to note that South Africa has had a bad history with China — maybe the worst among all African nations.
South Africa once recognised Taiwan as China and not the People's Republic of China.
They even endorsed the Taiwanese embassy over the Chinese and this was a cause for conflict.
However, South Africa has proved repentant or has succumbed as the presence of mainland China is now felt in South African cities like Johannesburg more than any other place in Africa.
The Chinese reside in South Africa in such high numbers that there are China towns, which are markets where the Chinese can sell and buy their own goods.
If South Africa could reform its position and China be so forgiving, Zimbabwe has no reason to remain stagnant or keep regressing in matters of economic development.
With our resources, similar large scale projects can be arranged between our Government, Chinese firms and their government to fix many of the problems we are facing.