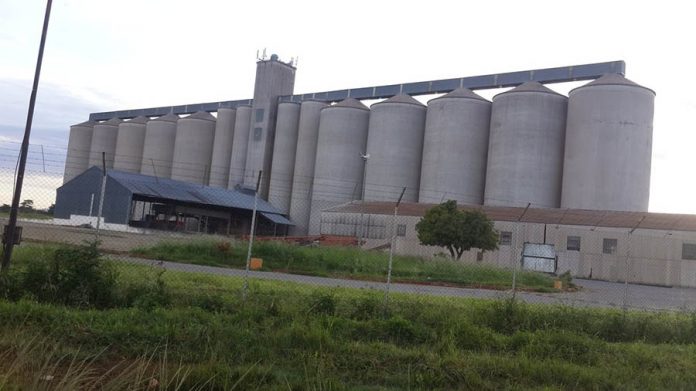 THE past seasons have witnessed farmers migrating from growing food crops, mainly maize, to growing tobacco which has a higher return.
Lack of cheaper finance to procure inputs and the prevailing liquidity constraints have resulted in grain production levels somewhat declining.
As if that is not all, the shifting rainfall patterns have also negatively affected crop production.
With Grain Marketing Board (GMB), which is the major buyer of locally produced grain, having financial constraints, the woes of the farmers have been compounded.
The entity has in the past years, been at loggerheads with farmers for failing to avail payment for grain delivered at its depots.
This has resulted in many farmers moving to the tobacco sub-sector.
However, the GMB has put in place strategies to address its challenges and in turn boost the morale of farmers.
Government has since launched Command Agriculture with the aim of boosting crop production.
To move in line with Government's efforts to revitalise crop production, GMB, in March 2017, embarked on a Culture Re-orientation and Change Management project.
The plan seeks to strengthen GMB's capacity to operate profitably as well as make a profound social impact in the communities it serves.
Objectives of the Culture Change Movement Programme are to enable GMB and its workforce to fully understand the implications of the company's new strategy and business model and make the company a competitive entity.
The objectives of the culture re-orientation exercise are shaped by the organisation's desire to develop a workplace culture that is supportive of high institutional and individual performance as well as develop a customer-centric culture that prioritises the delivery of value and quality service to stakeholders.
The GMB Culture Change and Reorientation Programme was launched recently at the GMB Norton Depot.
In a speech read on his behalf during the launch, Lands, Agriculture and Rural Resettlement Minister Air Marshal (Retired) Perence Shiri said the programme was in line with good business practice to have staff members who share the same vision with management and stakeholders.
"The culture re-orientation programme has come at an opportune time as the organisation is also implementing its turn-around strategies," said Min Shiri.
"There is therefore need to embrace technology in line with international trends of doing business.
"I am advised that the culture re-orientation project is a component of a broader strategic realignment programme that will culminate in the separation of the Strategic Grain Reserve (SGR) and commercial business operations with a view to providing superior customer service.
"The separation will demand that the GMB positions itself to be able to compete with other players in the industry."
Min Shiri commended the GMB for recognising the importance of employees' performance as the centre pivot of the organisation's culture.
"Mr Chairman, I believe that employee recognition ensures a positive, productive and innovative organisational climate as employees who feel appreciated are more positive about themselves and their ability to contribute to the success of the organisation," he said.
The GMB was urged to expand cost-cutting measures.
Currently, the GMB is producing mealie-meal, rice, peanut butter, jam and maputi.
In 2017, the GMB's commercial business operations realised a revenue of US$30 million while US$44 million was realised from grain sales.
During the 2017 marketing season, the GMB procured more than 1,2 metric tonnes of maize valued at US$460 million and the Strategic Grain Reserves currently stands at more than 870 000 tonnes.
"As a Ministry we would want to see GMB operating viably with minimum financial support from Treasury," said Min Shiri.
"Management and the Board should therefore continue to implement cost cutting measures to ensure viability."
Speaking at the same occasion, GMB board chairman Charles Chikaura said the company has been faced with a myriad of challenges resulting in the incurring of losses in four of the last five marketing years.
"GMB has been confronted with a number of challenges including unsustainable overhead costs due to a low revenue base created by recurrent droughts and unviable commercial activities," Chikaura said.
"Ageing grain storage infrastructure which was not being maintained at optimal levels and a dual business model which combines both commercial and social activities, potentially exposes public funds to commercial purposes
"The ability of the GMB to ensure food security for the nation through promoting agricultural production, grain storage and trading of grains and other foodstuffs was therefore compromised."
To address these challenges, Chikaura said, GMB implemented measures to strengthen its institutional and human resource capacity so as to be strategically positioned to effectively deliver on its mandate in a financially sustainable manner at minimum cost and reliance on the fiscus.
"These measures include implanting a new business model which separates commercial business activities from the social mandate of food security, organisational restructuring and staff rationalisation, cost rationalisation based on available resources but without compromising the primary mandate of food security and skills development based on the results of a recently undertaken skills audit, depot rationalisation, silo rehabilitation and development," he said.