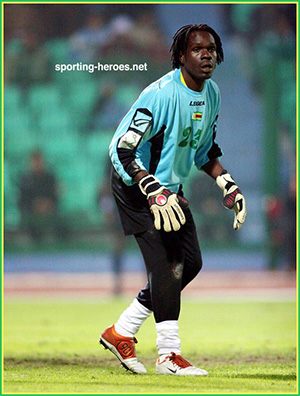 By Sheldon Hakata
IN soccer, the position of a goalkeeper is the most critical of all positions and therfore requires a lot of hard work in training.
It also requires serious alertness, especially under pressure.
Goalkeepers practise dribbling and passing the ball to in-field players, jump and dive for the ball.
The position also requires balance, hand-eye co-ordination, agility and a strong mental focus.
A goalkeeper should be able to command his area in situations of free kicks around the 18 area and corner kicks.
He/she should be flexible since sometimes he/she can be called to thwart dangerous attacks from the opposition.
The goalkeeper is the last line of defence who prevents the other team from scoring.
Goalkeepers are the only players who are allowed to use hands within the 18 area in a soccer game.
They can punch the ball, catch it or kick it into play.
Goalkeepers can go out of goal area when the team is on the offensive to provide an advantage in numbers in contrast to the defending team.
Zimbabwe has had many brilliant goalkeepers who have illuminated the football scene.
Because of his agility and skill, former Highlanders goal-minder Bruce Grobbelaar attracted the eye of Canadian team scouts.
He joined Vancouver White Caps before signing for English Premiership giants, Liverpool, where he won some trophies.
Soccer fans would fill the National Sports Stadium to watch the 'clown' Jungleman, as Grobbelaar was affectionately known.
He was an inspiration to the other players and boosted morale within the team.
Former Highlanders and Warriors goalkeeper Tapiwa Kapini used to provide a vital advantage for his teams due to his penchant for joining the attack.
A great commander of his goal area, Kapini was full of acrobatics. He was not just a player but an entertainer to boot!
He was a specialist in penalties and free kicks.
But once, he almost spoilt the party against Swaziland at Rufaro Stadium when he tried to dribble past a striker and lost possession.
Kapini was also good on ball distribution.
The former Highlanders goalkeeper is famous for scoring straight from his goal area past Witness Mukhuli who was in goals for CAPS United.
Goalkeepers are the eyes and ears on the field and may often see things the coach sometimes does not.
They can communicate with the defenders and midfielders and place them in correct positions as well as give instructions to change formation to prevent the oncoming attack of the other team.
John Sibanda made Zimbabwe Saints (Chauya Chikwata), a force to reckon with.
Even though he let the nation down, when the Warriors needed a win to qualify for the AFCON against neighbours Zambia at the National Sports Stadium, Sibanda scooped the ball into his own net in the last minute to give Chipolopolo the equaliser they were looking for, courtesy of a Kalusha Bwalya's header. Despite all his antics, he was a brilliant goalkeeper.
Highlanders fans fell deeply in love with Peter 'Captain Oxo' Nkomo.
He was a reliable goal minder at Highlanders during the 1980s.
During his time, Highlanders was at its peak and got the moniker 'Tshilamoya'.
Japhet Muparutsa was another goal-minder par excellent.
The keeper, whose size and height was deceptive, minded Dynamos and Black Rhinos goal posts.
His nickname said it all — 'Short Cat'.
The 'Short Cat' could go for height with the tallest guys.
Though short, he was good with aerial balls.
His debut was against Hwange.
He stood in for injured Posani Sibanda and stole the show. Since then, he never looked back.
Muparutsa was brilliant in goals and critical to the success enjoyed by Dynamos in that golden era of the club.
He is one of the few goalkeepers to make it to the soccer star finalists list.
This brilliance facilitated a move to the newly formed Black Rhinos which went on to clinch the championship at its debut.
Brenna 'Baba Gari' Msiska was another goalkeeper, not just brilliant, but full of antics.
Baba Garie, who turned out for CAPS United, could spring surprising one-hand saves.
He was intimidating to strikers. He once swore to Moses Chunga before a CAPS United/Dynamos match at Rufaro Stadium: "Moses haundigowese nhasi."
Lo and behold, Chunga could not score past Msiska on that day and eventually asked to be substituted!
He was an excellent penalty saver.
One of the good communicators among goalkeepers was Gift 'Umbro' Muzadzi, a stable goalie who commanded his area and fellow players very well.
He produced some acrobatic saves and was a stylish player between the posts.
He fared well with Dynamos fans during his time.
Muzadzi was reliable at saving penalties.
Muzadzi could turn while airborne and make crucial saves with a single hand.
Another goalkeeper to illuminate local football was Peter Fanuel who wore Dynamos colours.
He gave the team confidence because of his exploits between the posts.
There was also the legendary Leon Ntawatawa, another Dynamos goal minder who served reliably between the posts.
Goal-scoring goalkeepers are a rarity but we do have them; these include Caps United's Edmore 'Zikipa' Sibanda, dead ball specialist.
He has scored from set-pieces.
Goalkeepers have, without doubt, contributed to the beauty of soccer.