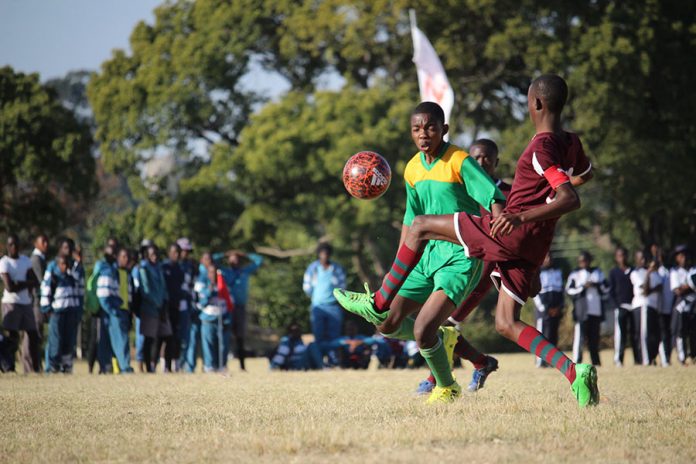 Sports Reporter
IT was a defining Friday last week when the COPA Coca-Cola Under-15 boys and girls soccer tournament's provincial finals were played at various centres in the country.
Competition was intense during the finals as teams battled for a single slot to represent their province at the national finals slated for Zvishavane between July 12 and 14.
Hundreds of goals were scored during the provincial matches with Mashonaland Central boys scoring the most in the group stages of the competition.
They had four groups with three teams and a total of 37 goals were netted.
Mashonaland Central played their finals at Rujeko High School in Glendale — the side that won the gong in 2016. However, they failed to utilise home advantage to make another run at the finals in Zvishavane. Last year, Rujeko failed to reach the semi-finals and defend their cup.
In Masvingo, the girls scored 40 goals from the group stages to the finals. A total of 18 were scored in the group stages alone while there was a goals galore in the quarter finals which accounted for 22.
Birivenge were the overall winners who defeated Mwenezi 1-0 in the final. Mwenezi have been making several appearances at the finals but fail to reach the quarters stage of the national finals.
Mashonaland East boys banged the nets 38 times.
The group stages witnessed 15 goals while 10 were scored in the quarters through penalty shoot-out.
The final saw two goals scored as Waddilove beat St Paul's to be crowned champions. Waddilove and Rusununguko will be at the national finals representing Mashonaland East.
There was also a goals galore as Pamushana boys dismissed Hippo Valley 5-0.
There was a similar scoreline at Lord Malvern High School as Prince Edward beat Kuwadzana 2 High School in the finals in Harare.
Mashonaland West's Pfupajena High will be at the national finals after beating Chinhoyi High 3-0 at St Francis High School in Chegutu. Pfupajena will be seeking to correct their past mistakes at last year's finals where they surrendered a 1-0 lead to Rusununguko.
The match ended 1-all and was decided by the penalty lottery which they lost.
This year's finals will see schools like Mashonaland Central's Gweshe Secondary School from Chiweshe Communal Lands and Kanyemba School making a debut at the games.
Other names to be heard for the first time at the tourney will be Chenhuta, Birivenge, Chamakwanda and Mwami.