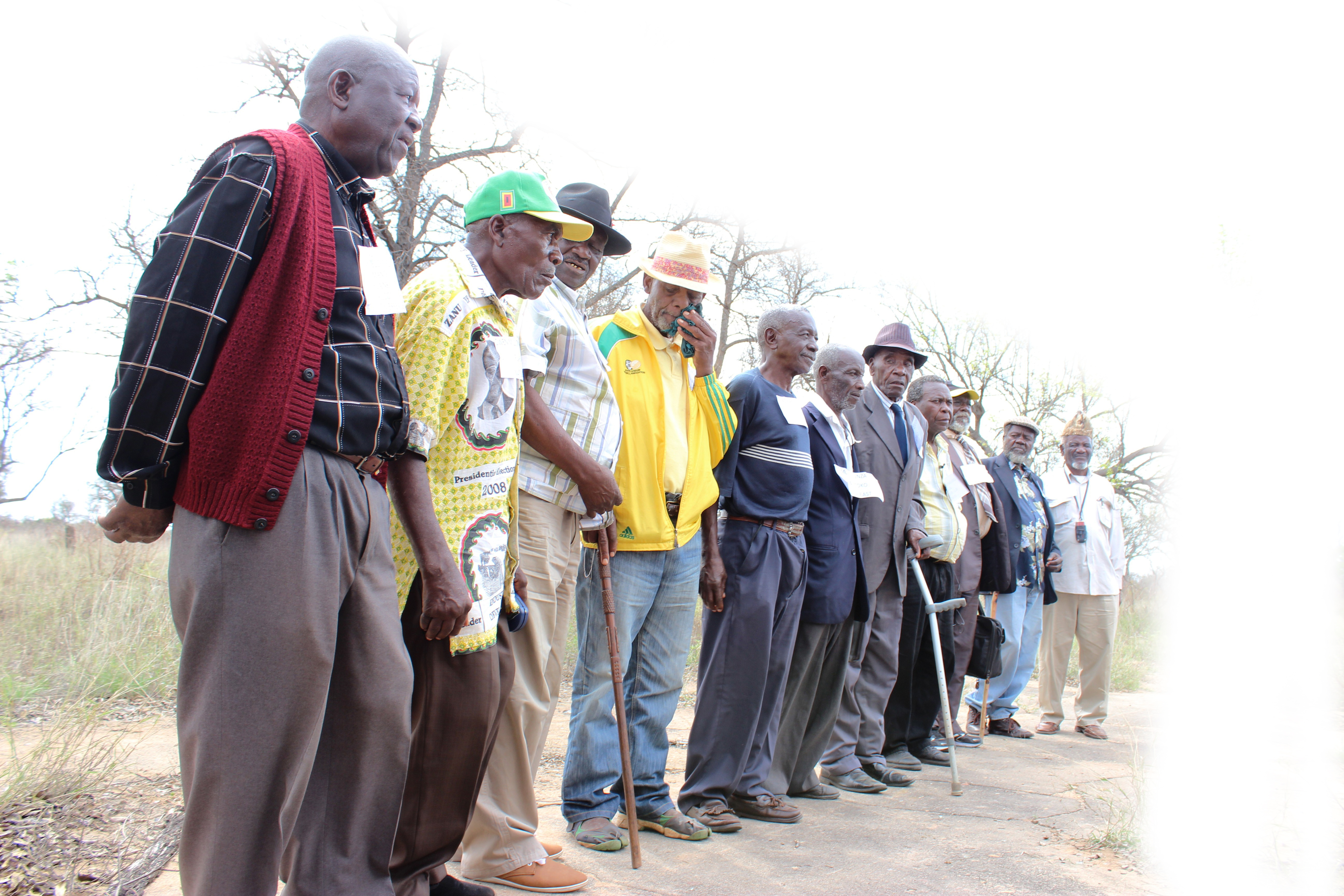 By Emergency Mwale
and Columbus Mushore
THE story of the historic Gonakudzingwa Restriction Camp makes sad reading.
Situated in the Gonarezhou Game Park, it was at this camp that many political prisoners that included the late Father Zimbabwe, Joshua Nkomo, Josiah Chinamano and his wife Ruth, Jane Ngwenya among others, were incarcerated and isolated right in the middle of the jungle.
While the place remains etched in the minds of many who witnessed the liberation struggle, a visit by The Patriot recently showed that it is history that is slowly slipping away from the grasp of many Zimbabweans.
Yet Gonarezhou Restriction Camp is a story that needs to be told to the current and future generations.
This is a history that many must never forget or allow to be wiped off the Zimbabwe story.
After realising that they could not contain the resistance of black Zimbabweans from the colonial bondage, the Rhodesians adopted a strategy of isolating political leaders from the communities by dumping them in areas like Gonakudzingwa Restriction Camp and Sikombela in Gokwe.
All captives were considered as terrorist hence they were blindfolded before being flown to the restriction camps.
One of the so-called 'terrorists' who stayed at the camp, Cde Philemon Bvunzawabaya from Mutoko said the Rhodesians used sophisticated methods of capturing and abandoning them.
He said during their incarceration, they would be given food laced with poison which weakened them in the event of attempting to flee from the Camp.
"I am happy to be back in this area to tell the story which shapes our history before we depart the earth," said an emotional Bvunzawabaya.
"The last time I came here I was blindfolded, as a prisoner in my land of birth and I didn't know where I was going.
"Now I am a free person, I can go anywhere I want, but I can only get satisfaction when I tell the story of Gonakudzingwa.
"It is pathetic that we were being isolated from our people because we were preaching the gospel of revolution
"The Rhodesians used to give us poisoned food which would weaken us in the event of attempting to flee.
"Even if we contemplated the idea of fleeing, where could we run to when we didn't know where we were and when we were also surrounded by dangerous animals such as elephants and lions which used to linger around the fence.
The Rhodesians isolated the influential people who were leading in demonstrations against the Rhodesian system.
Some of the former Gonakudzingwa restrictees who visited the camp told The Patriot that they were happy to be telling their story.
"I was brought here to Gonadzingwa from Hwahwa after I was arrested in Bulawayo for addressing people encouraging them to fight the Rhodesian oppressive system," said Cde Jane Ngwenya who was sent to the camp in 1964 on charges of 'influencing' people to rise against 'their' government.
"What hurt me is that this place is neglected and there is no sign that a camp once existed yet it is history that we are allowing to be erased so easily.
"The Government must maintain this historical place since many nationalists who fought for this country passed through this place."
Gonakudzingwa is now a deserted place with no evidence that such a camp once existed.
The only thing that is left at the camp is a rusty razor wire and a toilet seat in Camp Four where the late Vice-President Joshua Nkomo used to stay.
Gonakudzingwa like Robben Island near Cape Town has a potential to attract foreigners as an international tourist attraction.
Roben Island where former South African President Nelson Mandela was incarcerated and isolated was declared a World Heritage Site in 1999.
The senior administrative officer for the Zimbabwe Tourism Authority,Talent Mutsvunguma, said Gonakudzingwa has the potential to become a heritage tourism attraction given its location through collaborative efforts by tourism stakeholders.
"The fact that Gonakudzingwa is in the middle of Gonarezhou Game Reserve which is already a tourist attraction gives it a bigger advantage over Robben Island," she said.
"The place is being neglected.
"It has a potential of attracting tourists and by so doing maintaining our own heritage for future generations."
The secretary general of the Zimbabwe Congress of Students Union (ZICOSU), Leopold Chakanyuka expressed his gratitude to Raymond Mazorodze, the researcher and coordinator who facilitated the tour, which was financed by a local company, Netone.
He urged responsible authorities to ensure that Gonakudzingwa's history does not disappear.
"If we have Cecil John Rhodes, our former oppressor's grave well maintained at our shrine, Matonjeni, why can't we maintain our own heritage?
Everyone who toured Gonakudzingwa Restriction Camp was touched to see this historical place where Zimbabwe's dedicated nationalists where kept in isolation from their communities by the enemy for Zimbabwe's freedom.
The only disappointment was the state of Gonakudzingwa.