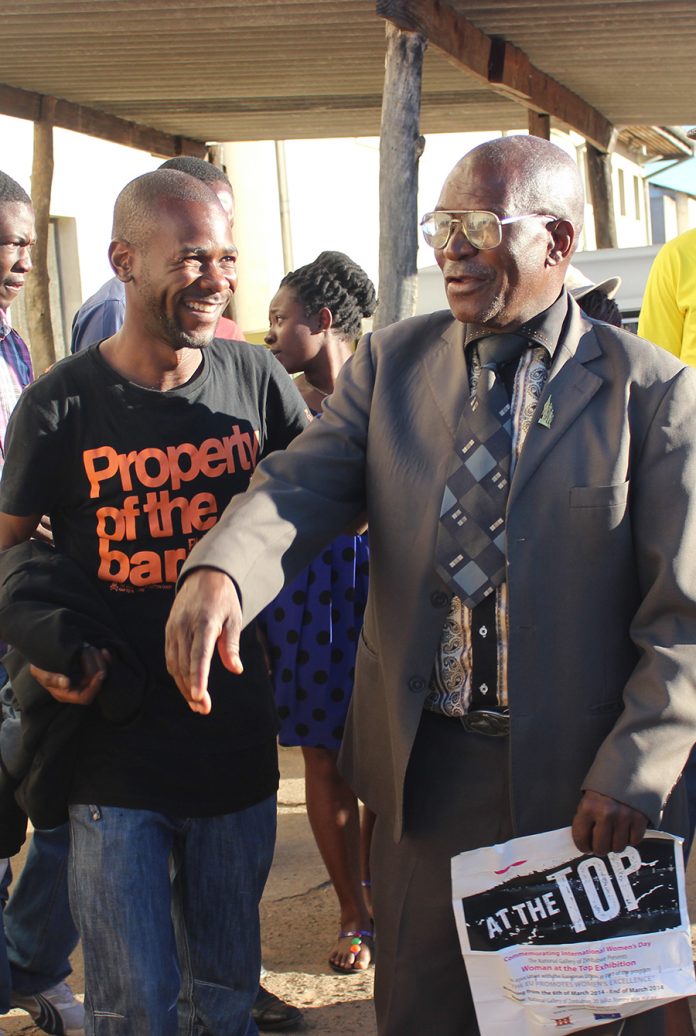 I WAS shocked to hear the news of your unexpected departure.
I got the shocking news of your demise from one of the women cadres we used to tour historical sites with.
"Nematambudziko aSekuru Mazorodze," she commiserated.
I could not believe it!
It was only after I saw the news in a local daily newspaper that it hit me that indeed you were gone.
How could you go so soon when a fortnight ago I met you at Budiriro Bus Terminus in town while you waited to catch a bus home?
You were also on television screens last week on 'Mai Chisamba Show'.
Gone is a man who dedicated his life to research and help document our history as well as correcting distortions.
That you collapsed at work, is evidence of your commitment and dedication.
Sekuru, you are an irreplaceable cadre; your commitment and zeal in carrying out the work you did, on a voluntary basis, will never be matched.
The shoes you leave are too big to fill.
You were a humble and dutiful volunteer who pushed the corporate world, sourcing funds to finance the educational and historical trips in an effort to have our story told.
During these trips, you would invite journalists, Zimbabwe Defence Forces, Zimbabwe Prisons and Correctional Services as well as National Museums and Monuments, among other participants.
Columbus Mushore, Forget Tsododo, Hugh Mafema, Daphne Machiri, Edwin Mwase, Vanessa Gonye and Unna Bvumbi are among the reporters who benefitted from the trips you organised — all in an effort to document our Zimbabwean story.
Your immense effort saw us documenting history at Gonakudzingwa, Wawa, Sikombela and Khami prisons where political detainees were held with the aim of breaking their spirit.
Sekuru Mazorodze, you also took us to Lupane and organised interviews that gave us a deep insight of the Shangani Battle where King Lobengula's army crushed Allan Wilson and his heavily armed soldiers.
Sekuru, I will live to treasure the opportunity you created for me on our expedition to Khami Maximum Prison, where I interviewed my late father, Cde Martin Mwale-Kamtande, from his D Class prison cell where he was confined as a prisoner of war for nine years.
It was a historically golden opportunity.
Born on February 1 1947 Sekuru Mazorodze went to Manokore School and upon completion of Standard Six, he found employment at Mkwasini Irrigation Scheme, where he worked as a general hand until 1976.
In 1976, he left Mkwasini for Banket, where he worked at a cotton ginnery.
It was in that year when one of the first black people to work for the then Rhodesia Broadcasting Corporation, Godwin Mbofana, called for auditions.
Sekuru Mazorodze heeded the call and left for Harare, where he was hired to do a programme, 'Tsika neMagariro' .
On January 13 1977, Sekuru Mazorodze and crew flighted the first broadcast of the programme, 'Tsika neMagariro', marking the first steps towards the journey that is now 42 years old.
Sekuru Mazorodze worked with many household names in the broadcasting industry; the likes of Jonathan Mutsinze, Jabulani Mangena, Aaron Chiundura Moyo, Grey Gambiza, George Barura and Mbuya Chipuriro, among others.
Yet he remained humble; humility was his distinct trait.
Soft spoken and gentle, he never pushed anyone around to get things done, instead he chose co-operation from everyone he worked with.
Knowledgeable as he was about the country's actors and actresses of the liberation struggle, he easily suffered fools so as to gently enlighten them.
Sekuru, you easily, seemingly without a hassle, put us in touch with some war veterans we would have had difficulties to get hold of.
To you, it was just a routine task.
Did we say thank you and express how much we appreciated your assistance!
May be we did not, because of your easy smile and how you made it all look so simple.
But we know you would move mountains, in your gentle manner, to get these important stories told.
I only hope that we will continue telling and documenting our story so that, as prominent African writer Chimamanda Ngozi Adichie puts it, there will be no single story of us out there.
I hope we will be as resourceful as you were and not be ready to quit at the first challenge in seeking out and telling our important stories.
You were passionate about delivering stories of the country's heroes and heroines, which also makes you a hero.
The story teller is equally important for, without him or her, the exploits of the heroes would never be known.
Fare thee well Sekuru Mazoredze!