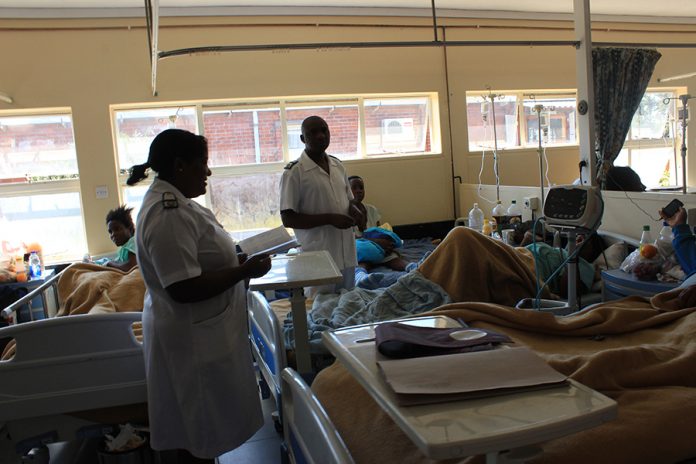 EDITOR — ALLOW me to express anger over the ill-founded American propaganda through its mouth-piece, Studio 7.
I am one of the parents who benefitted from the Government's policy of free maternity services.
My wife is also employed by the Ministry of Health as a midwife at a district hospital in Mashonaland East Province and hence I am well informed about the free maternity services.
My wife suffered some complications during her pregnancy and was transferred from Makumbe District Hospital to Mbuya Nehanda which falls under the Parirenyatwa Group of Hospitals where she was assisted.
The staff at the hospital treated us well without my wife ever disclosing that she was a nurse.
I saw a lot of pregnant women assisted.
The staff at Mbuya Nehanda and Makumbe hospitals' maternity department are doing an excellent job. They are professionals who fully appreciate that their job is to save life and alleviate suffering.
I am grateful to Government for ensuring that all expecting mothers are attended to without fail.
Thus I was perturbed on Monday evening on my way home when Studio 7 began spewing lies.
One John Kandemiri 'proudly' introduced himself and his station mentioning he was broadcasting from, 'Washington DC'.
And a pack of lies followed from a report by one Taurai Shava.
The reporter talked of ill-treatment of pregnant women in Zimbabwean hospitals; a supposedly pregnant woman gave a 'testimony' of how she was forced to pay money at Mbuya Nehanda Hospital.
And here I was, a beneficiary, coming from the same hospital where I saw parents grateful of free maternity services.
Veduwe pagonekwa ngatitendei!
Let us not allow cheap politicking to distract us from real improvements.
Mula Musonza,
Domboshava