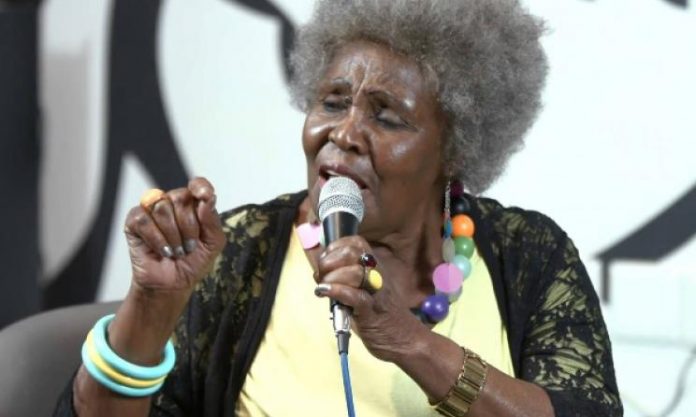 By Saul Gwakuba Ndlovu
MUSIC is part of every community's culture and arts, and like those two human intellectual achievements, it is dynamic, that is, it changes with the passage of time.
Social and cultural anthropologists, sociologists and musicologists differ in their opinion on whether music changes with generations or because of economic as well as external influences, or due to a combination of all these factors.
In the late 1930s right up to about 1970, Zimbabwe (Southern Rhodesia at that time) was greatly dependent on gramophones and radiograms for entertainment.
Recorded music played on gramophones and later on radiograms was largely of South and North American, English, Italian, Spanish and South African origin.
Prominent among black South African artistes whose recorded music featured at most Southern Rhodesian black people's social occasions were Solomon Linda's group whose genre was imbube.
The famous 'In the jungle, the mighty jungle, the lion sleeps tonight…' was a latter-day English adaptation of that originally Swazi ditty, a quasi-traditional piece.
Competing with Solomon Linda's group were a Zulu outfit called The Natal Home Defenders. However, they did not have as great an impact as Linda's group.
At about that time, a Johannesburg-based black township jazz quartet, the Manhattan Brothers, stole the limelight, particularly in urban and peri-urban areas where their urban afro-township jazz songs were very popular.
The Manhattan Brothers were led by the unforgettable Nathan Dambuza Mdledle while the other three were Joseph (soprano), Rufus (alto) and Ronnie (tenor).
They were accompanied instrumentally by Mackay Davashee on an alto saxophone while the soft-spoken Todd Matshikiza was on the piano.
Matshikiza later composed a four-pulse measure classical elegy titled 'Hamba Kahle'.
The Manhattan Brothers made the late Miriam Makheba famous when she accompanied them on a whirlwind tour of the then Central African Federation and East Africa in the mid-1950s.
In 1953, during the Rhodes Centenary Exhibition in Bulawayo, the Johannesburg City Council sent its magnificent cultural creation, the Johannesburg Jubilee Singers, under the baton of the exciting Lucas Makhema, an American Methodist Episcopal-trained choral musician.
Two years later, Makhema got employed by the Bulawayo City Council (BCC) to form what was called the Bulawayo Choral Society.
Its classical renditions ushered in a new phase of musical entertainment in Bulawayo, in particular, and throughout Southern Rhodesia, in general.
A brainchild of the BCC's then director of Housing and Social Welfare, Dr Hugh Ashton, the Makhema's inimitable choir raised the country's black community's choral music standard a level higher than that established by the missionaries.
It revived interest in what were popularly called 'Negro Spirituals', a quasi-religious type of music created and sung originally by black slaves in the southern states of America.
Negro spirituals were almost all based on and confined to the pentatonic scale (d:r:m:f:s), a typical Bantu music characteristic.
Zimbabwe's own Dorothy 'Dotty' Masuka had earlier accompanied that immortal quartet, the Manhattan Brothers, to Natal from Johannesburg a few years earlier.
Before all that, in the western region of Southern Rhodesia, the London Missionary Society (LMS), later the United Congregational Church of Southern Africa (UCCSA), had sponsored four Dombodema young men to record some church songs in TjiKalanga.
They were led by Lot Siroba Dube, generally regarded by students of Zimbabwe's performing arts as the first Southern Rhodesian black comedian.
The LMS sent the pioneering church quartet to London where they recorded a few songs to be played on the gramophone.
Known as Lot Dube and Company, that group's records were played virtually only by Kalanga LMS communities. In the 1940s, a recording studio was opened in the country's radio broadcasting studio in Salisbury and a few artistes took advantage of it.
In Bulawayo, two black Makokoba-based small-time businessmen, Kanda, a barber, and George Kahlu, a grocer, tried their hands at recording a couple of their own compositions.
Kanda's were under his name, but Kahlu's were under the tag 'Black and White'.
It was of incidental interest that his shop along Makhokhoba's Second Street bore the same name, and also that his wife was coloured.
Kahlu's and Khanda's recorded music had very little, if any, impact on the country's black entertainment arena.
During that very same period, Dorothy Masuku returned home (Bulawayo) and collected a couple of Makokoba boys and formed the Golden Rhythm Crooners whose instrumentalists were Duncan, a son of a prominent Salvation Army leader, and Timothy 'Tim' Mnkandla, originally from Ntabazinduna.