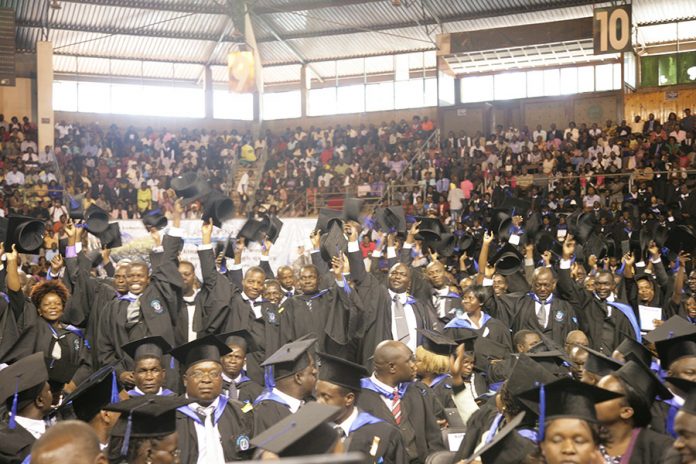 By Dr Augustine Tirivangana,
L. Nembaware and C. Chinembiri
Summary
THE guidelines for institutional and programme accreditation were developed by the Zimbabwe Council for Higher Education (ZIMCHE) in 2010 in line with the ZIMCHE Act and with reference to international standards.
In 2016, accreditation standards for higher education in Zimbabwe were crafted in consultation with stakeholders.
They proved to be very useful to both institutions of higher education and ZIMCHE (the national quality assurance agency) in that a clear process in the accreditation of institutions and programmes had been established. This write-up explains the guidelines for institutional and programme accreditation which ZIMCHE developed to ensure that there is a common understanding of the processes and procedures of accreditation.
Introduction
ZIMCHE was established by an Act of Parliament that was promulgated in 2006.
The responsibility of ZIMCHE is to accredit institutions of higher education and their programmes in order to ensure that minimum acceptable standards in higher education service delivery are adhered to by all registered institutions of higher learning in the country.
In that regard, guidelines for accreditation were crafted, subjected to stakeholder scrutiny and subsequently used to enhance the acceptance of products from higher education institutions in Zimbabwe.
Accreditation
Accreditation in higher education is defined as: "The establishment or re-establishment of the status, legitimacy or appropriateness of an institution, programme (i.e. composite of modules) or module of study." (DiNauta, P. et al, 2004: 3)
This status is given to an institution or programme after a thorough assessment which involves internal and external systems to ensure transparency in the conduct of the exercise.
Legitimacy of the operations of an institution is best bestowed by a quality assurance agency and not by the institution itself. This is the reason a quality assurance agency must develop guidelines which are then used to benchmark the standards of accreditation of an institution.
Part V, Section 18, Sub-Section 2 of the ZIMCHE Act states that: "The Council shall evaluate the performance of institutions regularly in the light of the institutional quality assurance standards prescribed in terms of Sub-Section (1) and accredit the institutions." (The ZIMCHE Act of 2006)
Section 19, Sub-Section 2 of the same Act gives the Council the power to accredit each programme that is offered by a higher education institution. The Act is the instrument from which the guidelines for institutional and programme accreditation were drawn. The areas from where guidelines were crafted are mentioned in Part V of the Act. The ZIMCHE Act directs the ZIMCHE secretariat in the development of guidelines for accreditation. The importance of having quality assurance standards referred to in an Act of Parliament means that the enforcement by a quality assurance agency becomes a legal obligation.
Quality assurance agencies in Africa
The authority of ZIMCHE in enforcing the accreditation of institutions and their programmes is derived from the ZIMCHE Act, Chapter 25:27. This is not unique to Zimbabwe because many countries have used the same approach in establishing quality assurance agencies.
Materu and Righetti (2010) argue that the increase in the participation of private institutions in higher education service delivery in the 1990s prompted many African countries to institute guidelines in the provision of higher education. Kenya introduced its quality assurance agency in higher education in 1985, while Nigeria, Ghana, Tanzania and Mauritius followed between 1991 and 1995. (Materu, P. 2007)
Quality assurance standards had to be adhered to to ensure the credibility of the products from the higher education institutions.
In all these countries, guidelines on the accreditation of institutions and their programmes are given so that there is common understanding of how set standards are implemented, enforced and maintained. (Materu, 2007)
The guidelines for accreditation in Uganda are embedded in Statutory Instrument 85 of 2005. It refers to institutional accreditation standards. Zimbabwe, therefore, followed international best practices when it introduced guidelines for accreditation of institutions and programmes.
Development of guidelines
ZIMCHE has 15 standards of accreditation. These are:
– Strategic Statements of the Institution;
– Governance and Leadership;
– Integrity;
– Planning;
– Internal and External Audit, Financial Reporting and Risk Management;
– Infrastructure;
– ICT & Library Resources;
– Research, Consultancy and Extension Services;
– Institutional Self-Assessment and Self-Evaluation;
– Student Support and Development Services;
– Professional Staff;
– Mode of Delivery;
– Assessment of Student Learning;
– Student Admissions and Retention;
– Academic Programmes; and
– Programme Design and Administration.
Methodology
The development process of these standards involved the quality assurance agency, experts appointed by ZIMCHE and all higher education institutions.
The quality assurance agency put some ideas together for analysis and development.
This was done at a two-day workshop.
These standards were sent out to all higher education institutions for input. This resulted in the quality assurance standards that guide the processes and procedures at ZIMCHE.
The development of internal quality assurance units at all institutions in Zimbabwe was initiated by ZIMCHE in 2012.
This ensured there was a structure at an institution that took responsibility on all quality assurance issues and therefore advised other university structures and ZIMCHE appropriately, adequately and timeously.
The units took two forms because of the different financial and human resources available at each institution. There were two forms, namely; quality assurance units and committees.
This guideline of forming such bodies has proved effective and efficient in dealing with matters of accreditation at institutions.
The internal review of programmes and preparations of audit visits has improved greatly since 2012.
With this guideline, ZIMCHE is confident that the first line of protection in the adherence of set standards of accreditation is the internal quality assurance units at our institutions.
ZIMCHE provided institutions with criteria for institutional and programme accreditation to ensure there was self-evaluation before the quality assurance body carried out an external accreditation verification process.
Institutions were given a statement, descriptors and indicators for each of the standards to ensure clarity on what was required.
For instance, on the standard on strategic statements of an institution, the guideline was that there be very clear statements on the mission, vision, goals, objectives, mandate and core values of an institution.
The indicator of such a standard should be written strategic statements that are displayed in public and strategic places such as reception areas, offices and boardrooms.
On the Infrastructure, ICT & Library Resources standard, the guidelines were that the institution must provide sufficient and appropriate infrastructure, information and communication technology resources, library and information resources sufficient to support its teaching, learning, research and innovation as well as administrative needs.
This was done by ensuring that infrastructure met the minimum standards of current by-laws and safety of structures and fittings regulations.
There should also be provision of sufficient and appropriate technology to support academic administrative systems for the purpose of teaching, learning, research and innovation.
Library and information resources with depth and breadth to support its active teaching, learning, research and administrative needs should also be in place.
Library resources are also of great importance. E-resources have to enable students to access a limitless pool of resources to support student learning.
At the same time, the physical library and physical books are still necessary, despite the argument that with the advance of technology these are no longer necessary.
Physical libraries still offer an undisputed conducive learning environment and higher education institutions are duty bound to provide such spaces.