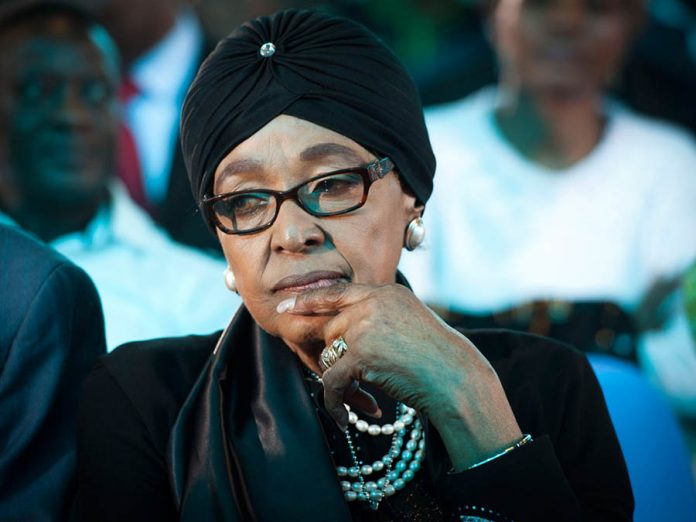 WHEN Nelson Mandela ensconced with Winnie Madikizela to help him raise funds for the treason trial in which he was one of the accused, a stage was set for two liberation fighters to co-operate on the titanic task of liberating their people.
Winnie, born on September 26 1936, had just graduated as a social worker.
She knew Nelson regarded the liberation struggle as 'his life', but took the risk.
Winnie was thrown into jail when she was pregnant with her first child for protesting 'pass laws' which were going to affect women, laws which were crafted to ensure South Africans permanently felt like asylum seekers in the land of their birth.
That was just the beginning.
Winnie was to be imprisoned countless times.
The apartheid terrorist machinery was the most cruel and militarised arsenal in southern Africa and never regarded Africans as human.
Therefore, when Nelson asked Winnie to marry him, it was as if he was asking her to join hands in the struggle to free their people.
In 1962, Nelson was jailed for life, having been accused of attempting to overthrow the apartheid regime, a charge he did not deny.
The apartheid regime knew with Winnie holding fort, it would not be easy for them to break Nelson.
They also knew if they broke his wife by tormenting her incessantly, they would hurt Nelson and it would take a great toll on him.
They, however, did not succeed because Winnie, a brave and fearless fighter, did not buckle under the avalanche of cruel experiences the apartheid regime put her through.
Among her repeated bans and imprisonments, the incarceration of 1969 was the most inhuman.
They chose to imprison her because they knew her doctors had just confirmed she had a heart condition hence it would be 'easy' for them to eliminate her.
It would seem she died of natural causes.
Within three days, she started urinating blood.
Her body was swollen but this did not stop the incessant torture.
Her only respite were her fainting spells.
Nothing and no one gave her relief.
This, coupled with absolute isolation and the extreme small size of her cell, was hell on earth.
The ordeal went on for 16 months.
She realised then that armed confrontation was the only language the apartheid regime would understand.
Winnie did not give up.
As soon as they released her, she resumed the struggle.
She was alone as a wife and a mother since her was husband in security prison.
In the early days, she could only see him once every six months.
Winnie knew she was under 24-hour surveillance as shown when the apartheid regime raided her home in Soweto at 3am and shipped her and her family to Brandford in Orange Free State.
However, there too, she outwitted them.
She organised community projects for local Africans and revolutionary work flourished.
Apartheid responded in the only way it knew how; more cruelty and more punishment.
In 1985, they raided her Brandford home and petrol-bombed it a week later on the pretext she was manufacturing gasoline bombs in the home.
She was not cowed.
She denied the lies and charged them to restore her home.
Under permanent siege, not being able to send her children to any local school, Winnie persevered.
Her indomitable will surmounted each hurdle they put in her way. She did succeed in sending her children to school out of the country, but the apartheid regime lashed back by arresting her each time the children were due from school, hence the children stopped coming home to a mother's warm embrace.
It is most heart-breaking for a mother to watch her children live in perpetual fear and consternation.
With Nelson in jail, the whole family was under siege.
But it was not just Winnie's family.
This is what was happening all over South Africa.
In 1976, together with the rest of South African mothers, she experienced the horrific Soweto Massacre.
With other mothers, she went through the blood-bath, collecting their children's bodies.
She was the iconic mother figure, the link between their beloved leader Nelson and the jailed ANC leadership.
From her, they drew courage and strength.
In the end, Winnie and the people of South Africa succeeded as apartheid crumbled.
Winnie jubilantly led her husband out of prison.
So, the story should have ended as all love stories – 'to live happily ever after'.
However, there were too many vicissitudes and things did not work out as expected.
Although Nelson and Winnie got estranged, Winnie remained 'faithful to the struggle till death did them part' on April 2 2018.
South Africa, southern Africa and Africa owe Winnie the greatest debt of gratitude for running the mile and remaining true to the struggle under the harshest and most cruel machinery that shackled her land and people.
Lala ngokuthula Winnie!
Amandla!