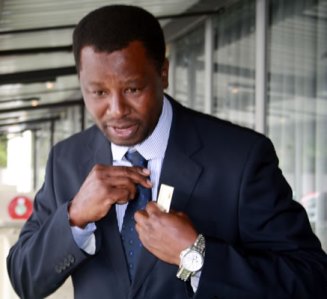 A LONG winding highway that is of national strategic importance to Zimbabwe has endeared itself for an infamous reputation as it continues to gobble gallons of blood.
Many have fallen victim to terrible accidents which have become a cause of national concern.
In all that carnage, however, what has raised the ire of many citizens is the claim that not much can be done on that road as any envisaged rehabilitation of the Harare-Beitbridge Highway can only be carried out if a pending court case has been finalised.
Recent admissions by the Ministry of Transport and Infrastructural Development Permanent Secretary, Munesushe Munodawafa that the expansion of the Harare-Beitbridge Highway has been stalled by a court case involving the contractor are just not the best news that a nation that has witnessed so much bloodshed wants to hear.
Munodawafa told the Confederation of Zimbabwe Industries (CZI) annual congress in Mutare that the commercial dispute pits the Ministry and Zimbabwe Highways, a consortium that had been tasked with the work.
"Zimbabwe Highway (Pvt) Ltd is a consortium of construction companies," he said.
"Initially all the big construction companies you will think of in Zimbabwe were part of the consortium, but that was in 2005."
Munodawafa said after some companies pulled out, the ministry doubted the capability of the consortium in doing the job.
"We then had questions on the technical abilities of the remaining companies because some of the big companies had pulled out and again seven years waiting for money and saying give us two more months to get the money sounded a bit unfair as far as the Government was concerned," he said.
So there stands the nation at stagnancy without an idea on when the court case will be winded down to usher in the progressive era of developing that national asset. Meanwhile, that road continues to claim lives.
The obvious question that boggles the mind is: How powerful is this contractor who must hold the nation at ransom to such detriment of the national development agenda?
Who exactly is behind this court case and why has it come at a time when there is consensus that unless the road is rehabilitated, accident statistics will always be a feature whose pain millions of Zimbabweans will have to contend with everyday?
Cases like these should be an eye-opener to Government that national projects cannot be stalled by individual or corporate interests whose origins the public is not sure of.
This calls on the authorities to realise that in the battle to court investors or development partners, while legal provisions might provide the guiding framework, the cost at which they come must not be upon the people of Zimbabwe.
That highway is built on Zimbabwean soil.
It is mainly Zimbabwean lives which are perishing and one wonders if that so-called consortium which has filed that court application is aware of such realities. Coming on the backdrop of such serious carnages, what stops Government from stamping its authority by kicking that developer out.
Unless the ministry is being economical with the truth, an appeal must be made even to the executive of the country to explain that dire situation.
That consortium has to be taken to the public platform to explain their real intentions of holding the nation at ransom.
For as long as that, 'highway to death' continues bleeding lives and rendering some permanent cripples, there is obviously a reason for Government to issue a directive which says, 'to hell with the law, if it shall be maintained at the cost of the blood of our own citizens'.
Every death that is witnessed on that road must open up serious dialogue on whether; this is a country that wants to honour corporate interests at the expense of its own people.
We all assume that the indigenisation drive seeks to ensure that the people of this land totally dictate the pace of their own investment framework and national development outline.
However, with this case glaring in the faces of millions, that cannot be passed off for a fact anymore.
No corporate entity must be allowed to get away with such manipulations all in the name of doing business.
The law is for all, but if it falls short of serving all to the true justice on nature, then it is an albatross that should be banished completely.
The law must first protect the ordinary Zimbabwean people whose perennial tears have become such a common feature that death has been reduced to ordinary along that highway.
The law must first speak to and answer the needs of the people before it leaps to protect investors whose sole motive is profit.
It is a fact that we do require development and we are courting investors to assist us in that quest, but the investor who then comes on board and then uses our courts to hold us ransom is not good.
We choose development and money with a human face, not blood money that is reaped from our own land through the blood and tears of our kith and kin.
So long as it stands like this, this development is not welcome and Government must be brave enough to tell that consortium to take its money to 'hell'. Zimbabweans have long awaited a permanent solution to the state of affairs on that road.
Perhaps what Government must realise is that even when that road is not rehabilitated, it is not that so-called consortium that will face the music.
It is from Government people will demand answers.
The people will ask those they gave the mandate to run the affairs of this country to give satisfactory answers.
But from the blood that is wailing upon that highway with so many lives lost, it does not look like pointing to that court case as the reason why the Harare-Beitbridge Highway is not being rehabilitated will be satisfactory.
In fact, the people might be even angrier.