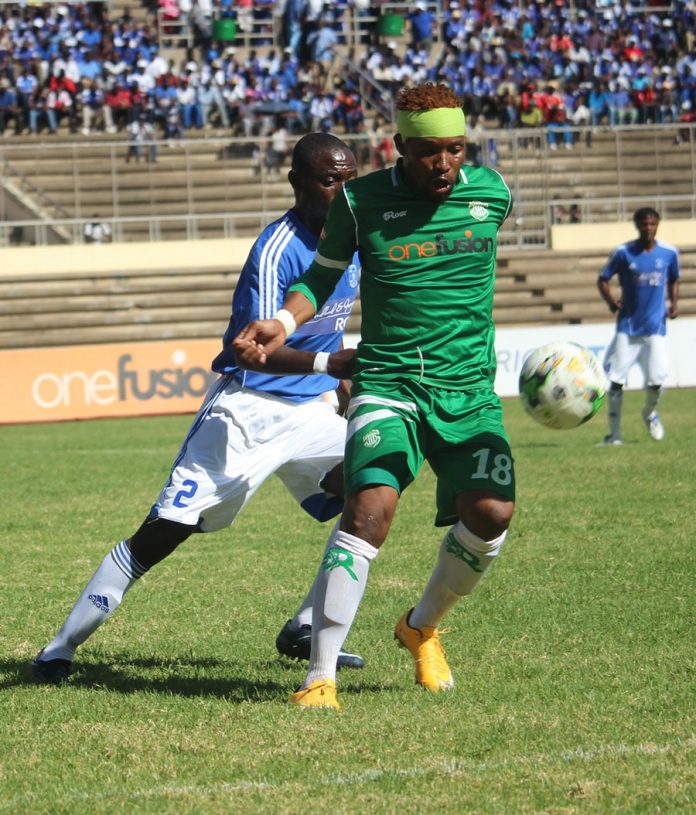 By Sheldon Hakata
SOCCER fans in the capital will expect fireworks, thrills and spills when bitter rivals Dynamos FC and CAPS United lock horns in the much-touted Harare derby on Sunday at Rufaro Stadium.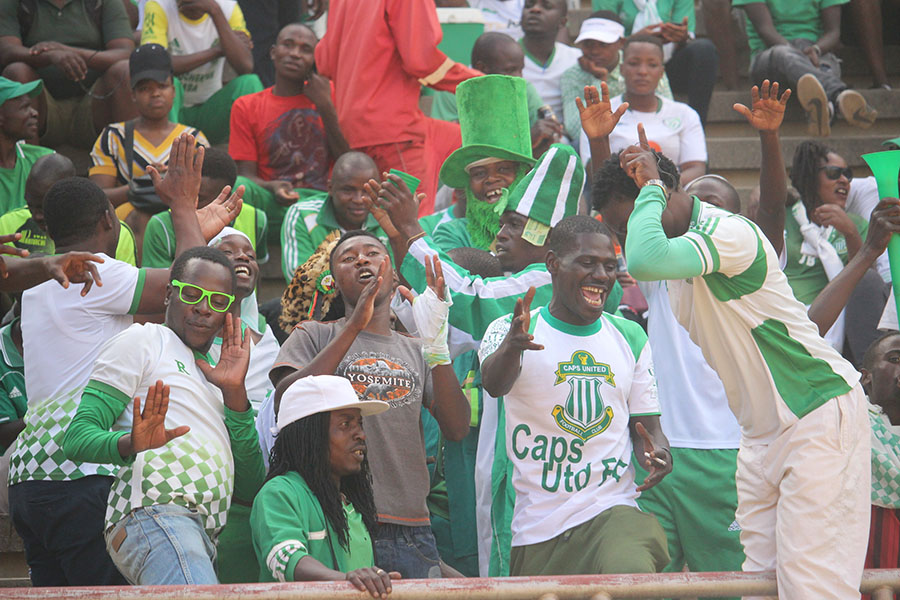 Such has been the dearth of talent in local football that the yesteryear glory has long vanished from both the derby and local football as a whole.
That was then, when the likes of Friday 'Amayenge' Phiri, Joel 'Jubilee' Shambo, Size Torindo, Farai Mbidzo, Alois Bunjira, Joe Mugabe, Stewart Murisa, George Shaya, Edward Katsvere, Gift Mpariwa, Memory Mucherahowa and Chamu Musanhu, among others, used to don the green and white and blue and white jerseys respectively.
In sharp contrast, the likes of Godfrey Mukambi, Jimmy Tigere, Dominic Chungwa and Dominic Mukandi are making a mockery of those revered colours.
Dying are those glittering memories when players understood the meaning and significance of putting on those jerseys.
Back then, everyone waited with bated breath for the encounter, assured of a brutal contest.
The talent was there; so too was the flair and an assurance of a carnival mood.
While the definition of a derby says it's a match pitting teams from the same town or city where the stuff of dreams are always on exhibition to many soccer fans, that, for Zimbabwean fans, is now a pipe dream.
The Harare derby is arguably one of the biggest derbies in Zimbabwe, the Southern African region and possibly in Africa, but that is where it all ends – no glamour, no glory and only a whimsical glare of the two teams.
The above assessment therefore raises so many questions.
Will the football gods be smiling again on Sunday?
Will Rufaro Stadium be illuminated by the green and white as well as the blue and white flags in its bays?
Will the two teams, for once, rise to the occasion?
The players, themselves, given their poor performances thus far in the league, seem to have no iota of what it means to be part of such a contest; they do not even have the slightest of ideas that it is at Rufaro Stadium where dreams are made, where new heroes emerge.
For this is a venue where many epic battles between the two clubs have been played before with Claudius 'Hokoyo' Zviripayi scoring a memorable hat trick; Mpumelelo 'Era Muna' Dzowa scoring the winner from a free kick; Kaitano 'Munhu Mutema' Tembo being roasted left and right by the great Bunjira; and Silver 'Bhonzo' Chigwenje being left for dead by the legendary Tauya 'Doctor' Murehwa.
Those were the days!
This time's occasion presents a chance for the two Harare giants to prove their mettle against each other.
Both teams have the same predicament.
They have not been at their best; utterly dreadful would best describe their form this season.
Dynamos have been struggling to shake off the nagging effects of their miserable start to the season, picking a point here and there and dropping three points when they cared to.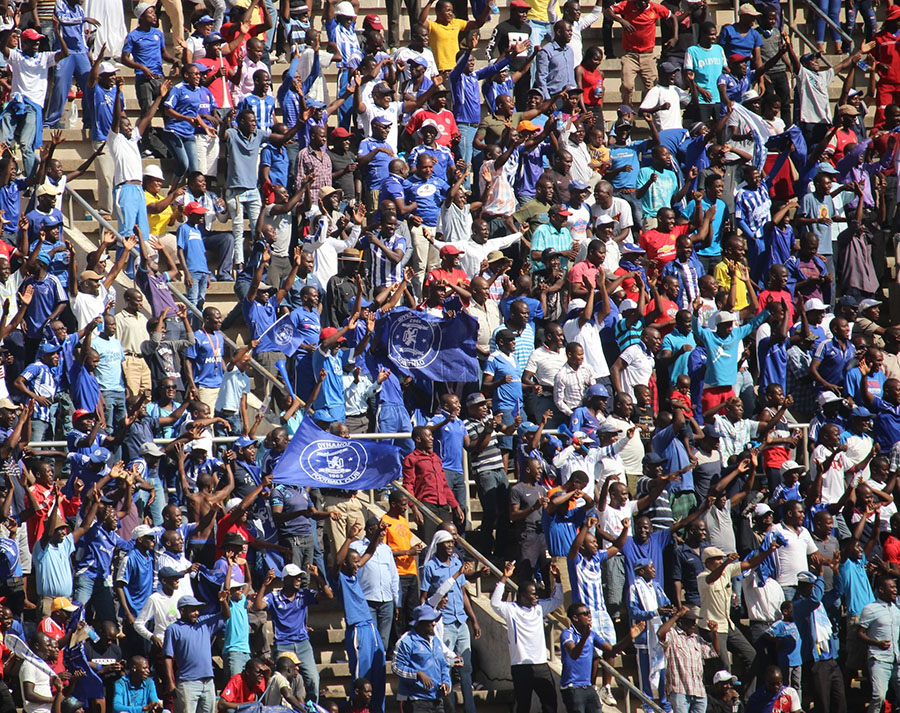 Dynamos have not been particularly convincing in all their matches, but they might have a bit of some improvement in their final third with new acquisitions in striker Evans Katema, Simba Nhivi and Archford Gutu.
Gutu and Nhivi, however, are recycled premiership material, an emerging pattern with most teams in the PSL where acquiring new, raw talent is alien to them.
Katema, who joined Dynamos from Mushowani Stars, came on board with instant impact, providing the assist to the goal last Saturday against Rhinos.
DeMbare drew 1-all against Black Rhinos in that encounter.
Dynamos could have lost the match had referee Munyaradzi Majoni and his assistant Thomas Kusosa awarded what looked like a clear penalty to Black Rhinos in the 88th minute.
Some turbulent three weeks rocked CAPS United, threatening to tear apart their solid start to the season.
Normalcy, however, seems to have been restored at the 'Green Machine' as coach Chitembwe made an emotional comeback to the Makepekepe dug-out.
CAPS United finally remembered how to win when they emerged victors after beating Yadah 2-0 at the National Sports Stadium last weekend, with goals from John Zhuwao and Joel Ngodzo.
After having gone for four games without a win, CAPS United took the win as a morale booster ahead of the derby.
CAPS United are still in the title race, sitting third on the log, tied with Chicken Inn, with two points behind leaders and defending champions FC Platinum.
The Green Machine are seven points clear ahead of their opponents, Dynamos, who are on 10th position with 19 points from the same number of matches.
The former Cup Kings are high in morale after last weekend win, but still the lack of glamour remains a cause for concern.
Fans from both teams and former players have seriously bemoaned lack of passion in the derby in recent times, which has been blamed mainly on the movement of players between the two clubs.
During the early days, derbies were about passion; which was about protecting the name of the club.
Now, because of the lack of junior policy, Dynamos can buy players from CAPS United and vice-versa.
Doesn't this become a work-related affair?
Hopefully players will, this time around, rise to the occasion.
After all, that is why it is called a derby!