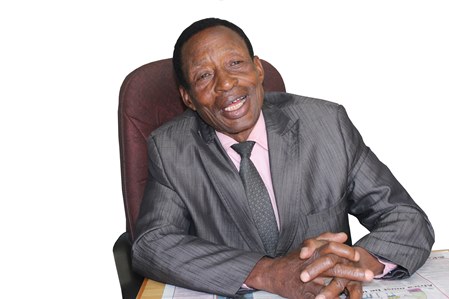 By Munyaradzi Richard Hunda
IT was at Chibawawa that my father Ackim Hunda began formal military training.
During this period, he met Cde Teurairopa, now Vice-President Joice Mujuru and Cde Mbuya Sarudzai.
Meeting comrades that had already completed training strengthened my father.
This was evidence that he too could do it, that he would be able to complete the rigorous training and go on to fight.
On completion, father received further training enabling him to become an instructor.
He then began imparting skills to would-be fighters.
Among the people he trained is his brother Misheck and the current Minister of Information, Communication Technology, Postal and Courier Services, Webster Shamu.
Father remained at Chibawawa and later left to open Chimoio Camp.
At Chimoio, they established various camps that included Chaminuka (Security), Parirenyatwa (Medicine), Chitepo (Political college) and Chindunduma (Vatoto).
Father was instructed to establish Takawira Base Two, where leaders of the revolution would be trained.
Some of these leaders included Cde Ishewokunze, Cde Zhepe, Cde Hamadziripi, Cde Felix Muchemwa and Cde Rugare Gumbo, among others.
He did not only receive military, but medical training as well.
Thus besides imparting fighting skills, he also took care of the injured and sick.
And the camps were never short of the sick and injured especially as Rhodesians became desperate and began employing crude tactics of genocide.
The camps teemed with those suffering from not just bombings, but also poisoning by the Rhodesians.
Medical officers barely had time to rest.
The sick and injured came in numbers that were not equal to the caregivers.
When Chimoio Camp was attacked in 1977, father was there.
And as one of the medical officers who escaped the wrath of the bombs that rained on the camp, father immediately got to work helping the injured.
He also assisted in the difficult task of burying those that perished in the horrific attack.
Father would later go to the front to take care of those that got injured in battles.
He went to Ruda Camp in Nyanga.
The camp was attacked forcing freedom fighters to retreat to the rear.
But father returned to the front and operated in Makoni and Chiduku areas.
He operated from caves taking care of the injured with inadequate medical material.
Surgery could be conducted without anaesthesia, in the dark.
From Chiduku, he went to Mhondoro where he faced the problems of Auxiliary forces.
Operating in the area, he says, was difficult as many of the youths had been recruited by the Auxiliary forces.
Most of the people in the area became unreliable.
Sell-outs were always costly as they disrupted operations.
But they went on to defeat both the Auxiliary and Rhodesian forces reclaiming the area.
He continued with the struggle until Cease Fire and came back home through Dzapasi Assembly Point.
My father was among the first group of guerrillas, who were integrated into the Zimbabwe National Army in 1980.
In the army he pursued courses such as Officer's Foundation, Platoon Commander, Administration and Transport officer and Company Commander.
He was promoted to captain before retiring in 1990.
Today he is the chief security officer at the ZANU PF Headquarters in Harare.