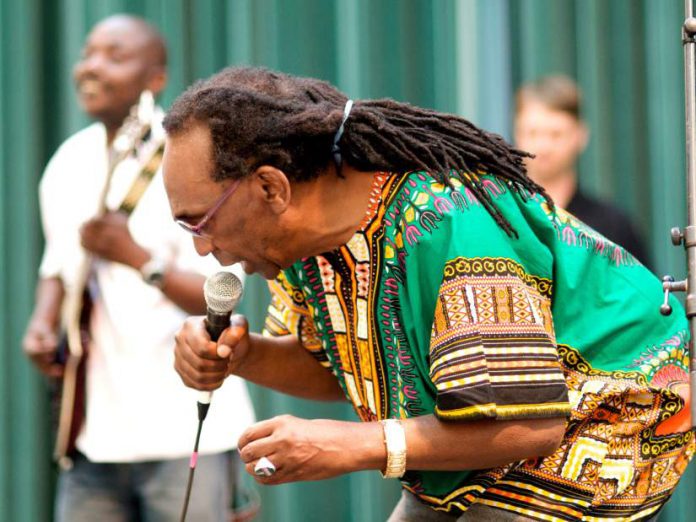 THE late writer Alexander Kanengoni once wrote a piercing article describing how and why fellow novelist, the late Chenjerai Hove, was a sell-out to his country and craft.
Kanengoni clearly stated that Hove had gone into self-imposed exile for purely selfish reasons; to earn a quick buck from whites who felt 'pity' for a 'persecuted' African.
And Hove outstandingly played his 'victim' role.
"By going into self-imposed exile in 2001, we can imagine he envisaged a massive hero's return in a few years, with cameras flashing at Harare International Airport (Robert Mugabe International Airport) while he read a triumphant statement about the monumental effort it required to get ZANU PF out of power.
…he want(ed) it so badly he was prepared to tell lies to facilitate that imagined triumphant return because in the eyes of the West, his acerbic criticism of ZANU PF had already made him a hero.
He claimed that he was running away from Zimbabwe because of a perceived threat to his life from the Government," wrote Kanengoni.
Though Kanengoni's article was a blast to a writer who sold his soul to the devil for trinkets, it was a message to every artiste who cried 'wolf' when there was no such animal after him/her.
Kanengoni's point was that there was an element of opportunism among those who chose self-imposed exile.
Unfortunately, Hove did not return home to a hero's welcome — he returned in a casket, having died alone, in miserable conditions, far from friends and relatives.
We are now in a new dispensation, as a nation.
And many of those who were in self-imposed exile have returned and are returning home.
One notable name, among many who have retraced their footsteps home, is veteran media practitioner-cum-businessman Dr James Makamba.
And another notable son of the land who has made noise about returning home is the Chimurenga music maestro, Thomas 'Mukanya' Mapfumo.
He announced early this year he is coming back home for a musical show.
For more than a decade, Mapfumo has been absent from the local music scene.
On a video on his facebook page, Mukanya confirms the Harare show scheduled for next month.
He pours out his heart and how he has missed home and numerous family events.
"Mufunge ave makore anokwana 14 atapedza tiri muno mu America tisati taonana, vana amai vedu vakashaya, vanasisi vedu vakashaya, vazukuru vamwe vakashaya, hatimbozive makuva avo," said Mukanya.
"Zvakafanana kunzi mudzimu yatitungamirira kuti tidzokere kumusha, tizoonana nemi pamwechete, tichizoona makuva ehama dzakashaya , tichionerana pamwechete."
His publicist Blessing Vava also confirmed the show.
"On behalf of Mapfumo, the Blacks Unlimited band and Chimurenga Music Company, I wish to officially announce that Dr Thomas Tafirenyika 'Mukanya' Mapfumo will be performing in Zimbabwe on April 28 2018 in Harare," said Vava.
The show will be Mukanya's first performance after the elderly musician fled the country at the dawn of the millennium.
Dubbed ' Welcome back bira', the show slated for next month, will see Mukanya sharing the same stage with his counterpart Oliver Mtukudzi, dancehall king Winky D, Sulumani Chimbetu and Uzumba-born Andy Muridzo, among others.
For years, Mapfumo has been holding shows abroad and at the periphery of Zimbabwe as he 'feared' coming back home.
According to him, his self-imposed exile was a result of 'rumours' that his life was in danger for supposedly singing music that criticised former President Robert Mugabe's leadership style.
But will he get the hero's welcome?
Is he still relevant in the country's music circles?
Some will view Mukanya as more of a prodigal son.
He left the country for the 'everything is big in America' ideology which he preached through song.
It seems it was the bright lights, the supposedly good life and skyscrapers that impressed him more.
Some opine that so good was life in the US that Mukanya could not even come home to bury his mother and relatives.
That his life was in danger was just an excuse not to make the effort to come and mourn with fellow family members.
So will the bira be a hero's welcome?
Was Mapfumo really ever a victim?
Is he coming home because he has missed home and home is best?
The dazzling skyscrapers are, after all, not that impressive without the comfort of family and friends.
All that glitters is not gold sir!