THERE are many lessons to be learnt from the decision by US President Donald Trump to extend his country's illegal economic sanctions on Zimbabwe but one that stands tall is that it is time Zimbabwe started looking inward and elsewhere on measures to counter that widely discredited embargo.
Since 2001 when the US slapped this country with sanctions, which have effectively paralysed the economy, there have been serious lamentations on the embargo with little being done to counter the same.
However, for a country like Zimbabwe, whose mineral endowment is the principal reason for the imposition of the sanctions, the time has now come for the country to start harnessing local resources to curb the sanctions.
In the same vein, the country can also draw lessons from other countries that have been in a similar situation so that the sanctions can be busted.
Yet, that does not mean we will let the US off the hook.
They deserve to be taken to task for their abrasiveness when it comes to dealing with countries like Zimbabwe.
What Trump did on Monday last week was, as we have said before, an attempt to weaken this country so that they can enjoy unfettered access to Zimbabwe's land and resources.
That is not going to work.
The country's stance on matters to do with sovereignty, its rich legacy that is underpinned by the heroics of the liberation struggle and its Land Reform and Resettlement as well as Economic Empowerment Programmes have evidently miffed the self-proclaimed global superpower.
Also, the nagging fear that, should these programmes be adopted by other developing countries, then the US' stranglehold on global economic affairs is finished.
In fact, it is finished if the following nonsense by Trump on Monday is anything to go by:
"On March 6 2003, by Executive Order 13288, the president declared a national emergency and blocked the property of certain persons, pursuant to the International Emergency Economic Powers Act (50 U.S. C 1701-1706), to deal with the unusual and extraordinary threat to the foreign policy of the United States constituted by the actions and policies of certain members of the Government of Zimbabwe and other persons to undermine democratic processes and institutions.
These actions and policies had contributed to the deliberate breakdown in the rule of law in Zimbabwe, to politically motivated violence and intimidation in that country, and to political and economic instability in the southern African region.
The actions and policies of these persons continue to pose an unusual and extraordinary threat to the foreign policy of the United States.
For this reason, the national emergency declared on March 6 2003, and the measures adopted on that date, on November 22 2005, and on July 25 2008, to deal with that emergency must continue in effect beyond March 6 2019.
Therefore I am continuing for 1 year the national emergency declared in Executive Order 13288."
Zimbabwe must never be intimidated by the US' bullying.
Rather, the country should draw strength from the fact that it has all the ingredients to uplift the livelihoods of the masses.
The massive road infrastructure projects that we are witnessing are ample testimony that we can harness our resources to develop the country.
Farmers from all corners of the country must be fully capacitated as is the case now so that they can feed the nation.
The hugely successful Command Agriculture Programme is a case in point that we have the capacity to negate the US' or any other form of sanctions against the country.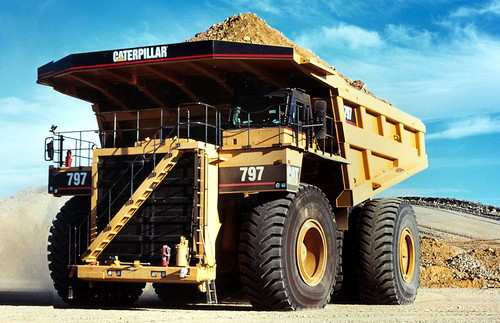 Mechanisation of artisanal mining activities must be expedited so that we continue on the upward trend in gold production.
Of course, these producers need to be fully rewarded for their efforts.
These initiatives must never be tainted by corruption, incompetence and lack of seriousness by officials.
President Emmerson Mnangagwa has been stern in his fight against these vices and they should be followed to the letter and spirit.
This is why his statement during his inaugural meeting with the Presidential Advisory Council (PAC) on Thursday at State House must be taken to heart by all those who care for this country.
Said President Mnangagwa: "Going forward, there is also need for us to harness our potential in the various spheres of the economy through leveraging on our geo-strategic location to attract investment and facilitate trade across the region.
To this end, we are convinced that the rapid development and transformation strategies for economic development adopted by my administration will yield desired successes. Meanwhile, the engagement and re-engagement policy, stabilisation of the macroeconomic environment, zero tolerance to corruption, observance of rule of law and entrenchment of democratic values as well as the implementation of devolution and decentralisation of economic activity to provinces and local authorities for social equity should result in the marked improvement of the socio-economic landscape of our country.
Let us build on this broad foundation and give impetus and momentum towards full economic recovery, development and prosperity for all our people.
A collective approach implies collective responsibility with regards agreed and adopted positions.
This is a fundamental principle.
We must therefore seek to proffer strategies on how to develop, modernise and industrialise every part of our country, improve our infrastructure, speed up the development of rural industry systems as well as increase our overall productivity and exports to effectively enter and participate in the global value chains.
Let us harness our collective capacities to create conditions where peace, unity and development can flourish in our country.
Guided by our mantra 'Zimbabwe is Open for Business', our actions should never lag behind global developments and expectations.
Together let us sharpen our focus and make solid footsteps as we define and walk the road towards delivering the Zimbabwe we want."
Let us all come together and bust sanctions.
Together we can!
Let those with ears listen.