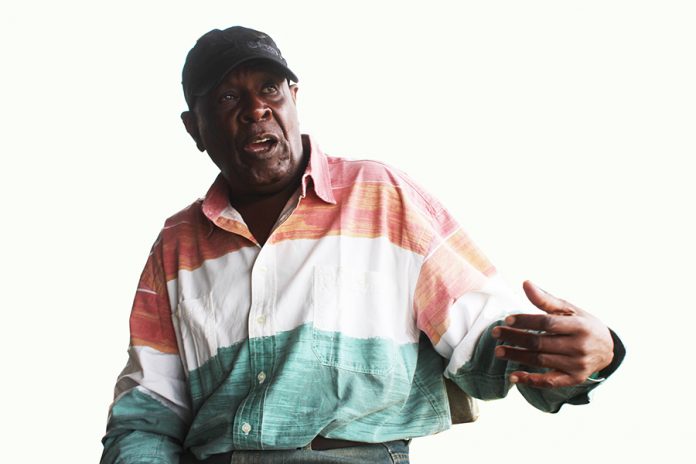 By Emergencey Mwale-Kamtande and Gamuchirai Mugadzaweta
THE Highfield Massacre, which resulted in the loss of more than 50 young boys and girls who were peacefully demonstrating against the British colonial education system, inspired many young boys and girls to leave their homes and join the liberation struggle.
The demonstration, according to a survivor, Solomon Gonye, alias Cde Guy One, was organised by politicians after the death of Chairman Hebert Chitepo, the iconic ZANU leader.
"After the death of Chairman Chitepo, political leaders Edison Sithole, Enos Nkala and Nelson Mahwema held several meetings at the house of former President Robert Mugabe with other youth leaders," said Gonye.
"It was agreed that youths from Highfield, Mufakose and Mabvuku join the students from Highfield to peacefully demonstrate against colonial rule and the bottle-neck educational system.
"I attended some of the meetings, together with my youth chairman Langton Guramatunhu, Sabina Mugabe, who was vocal and aggressive when it came to matters to do with the ill-treatment of Africans by Rhodies, dominated the discussions. Sabina was as brave as any man."
Gonye was 19 and already working after he failed to continue with his education.
He said the message of the demonstration swiftly spread in the African communities.
"I was astonished upon my arrival at Machipisa. More than 500 young boys and girls were gathering. We were all united by a common cause and struggle
"I learnt from my friends who had come from Mabvuku that they had arrived in the morning around 7 o'clock. Around 2 o'clock, I heard a gunshot, followed by great commotion.
"Rhodesian security forces came to stop the demonstration and they never fired warning shots. They directed their fire towards the schoolchildren."
Gonye said he managed to escape unhurt but was noticed by one Jani, a sellout.
Gonye said he was delighted to meet up with his friends from Mabvuku who included Obert Mukwesha.
They hastily made their way back to Mabvuku on foot.
Gonye returned to Highfield two days later.
The Rhodies had intensified security in the area.
"I learnt from Obert Mukwesha's sister, a nurse at the now Harare Hospital, that more than 50 boys and girls had been shot on that fateful day. It was at that time that I made the decision to join the liberation struggle and help dislodge the British imperialists from power," said Gonye.
"On August 4, I left the country for Mozambique to join the ZANLA forces," he said.
One of the participants of the demonstration would go on to join the war and become a legend of the struggle.
The legendary ZANLA freedom fighter who participated in the BP Shell bombings on December 11 1978, Cde David Mushangwe, alias Cde Lobo, nearly perished in the Highfield Massacre.
The veteran fighter took the decision to go to war at the age of 19 after witnessing Rhodesian police dogs tearing up hapless boys and girls.
Cde Lobo had mobilised the youths in Mabvuku after attending the meeting which planned the demonstration.
"I organised participants to use private transport from Mabvuku to avoid suspicion by the police. We got logistical support from the nationalists in our area," said Cde Lobo.
"Some of the youths I left with from Mabvuku were Granjer, Bongani Nyamweda, Stanley and George Manyawu as well as Shephered Mazoda and Bezel Chinwamucheri, among others. We arrived at Machipisa at around 7 o'clock in the morning."
The local businesspeople Mwayera, Manjoro, Mwamuka and Mushandira pamwe organised breakfast for the young demonstrators.
Cde Lobo said he spend the whole day waiting for other young demonstrators and by lunch time, about 500 demonstrators had arrived, with most of them being under the age of 15.
According to Cde Lobo, police arrived at around 2 o'clock in the afternoon and all hell broke loose.
"I will never forget the dog I saw tearing a young boy who was around 14 years old. I still have flashbacks of that incident which still haunts me to today," said Cde Lobo.
"I was standing close to Mwayera shop and I instinctively stoned a bus. Jimmy Lavet who was also from Mabvuku started stoning another bus in an effort to divert the attention of the firing squad from the young boys and girls. His plan worked.
"I don't know how I managed to escape unhurt but that move gave the other boys and girls the opportunity to flee," he said.
Cde Lobo said he managed to escape unhurt after running towards Chengu Primary School.
Having been part and parcel of the people who planned the demonstration, Cde Lobo saw it prudent to immediately leave the country for military training.
"I said to myself: 'I would rather die fighting than wait to be captured and tortured to death'," said Cde Lobo who went on to distinguish himself in the struggle.
Hebert Chiposi, who was doing Grade Six at Mbizi Primary School, is another survivor of the massacre.
He attended the demonstarion with his friend Robson Chirwa.
Three boys and a girl close to him were shot dead and he has no idea how he survived the horrific moment.
"I was frightened and in shock when three boys and a girl close to me collapsed to the ground after being hit by bullets. I was confused and did not know what to do when someone grabbed my hand and my legs followed," he said.
The trauma of that fateful day continues to haunt many others who have never gotten closure.