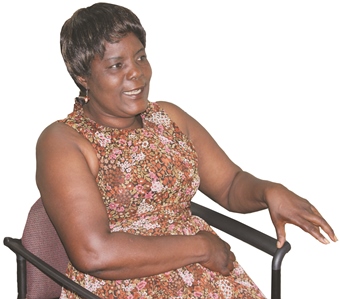 By Fortune Chironda
MY mother Julien Chironda joined the liberation struggle from school in 1975.
She was in Form Two at Jezi Secondary School, which was along the Mozambican border.
Mother says she decided to join the liberation war after listening to the motivational talk of FRELIMO soldiers.
At that time, FRELIMO soldiers usually came at the border, where they would address people about the importance of fighting for their liberation.
With her friends, mother was always part of the people, who went to listen to the soldiers and by their second visit, they were convinced to join the liberation struggle.
On July 1 1975, my mother and her friends escaped from school and crossed into Mozambique.
Mother says they thought joining the liberation struggle was easy and were already imagining themselves holding guns and fighting the enemy.
They did not know that to be a trained guerilla needed one to pass many stages.
A war, they hoped, would put an end to the suffering of the black people. After escaping from Jezi Secondary, my mother and her friends crossed the Mozambican border and met a mysterious man who began to chase them.
According to mother, he was a black man working with the enemy.
She says they were lucky to escape and as fate would have it, they met FRELIMO soldiers who were patrolling the area.
The FRELIMO soldiers told them that they had successfully crossed the border hence the only thing left was to have a long walk to a nearby camp.
Mother says she did not expect to walk such a long distance such that they ended up regretting their decision to join the war, but there was no turning back.
Fortunately, they met a tractor which transported them to Espuncabeira.
There, they realised that many people had already crossed before them.
Signs that they were in war began to show, especially in the living conditions and food.
For a week, they stayed at Espuncabeira before being taken to Machazi.
At Machazi they also realised that students from Mt Selinda and Chikore Secondary schools had already crossed.
It was at Machazi, where one Cde Tsana came to address people about going for training.
Although Cde Tsana did not tell them when the training would begin, mother says they were already imagining themselves on the battlefield. My mother and other comrades were transferred to Chibawawa and there, the situation changed from bad to worse.
She says there were more than
10 000 people at the camp and they were divided into sections, companies and batallions.
Their training had begun.
Despite being a woman, mother says she was ready to be a guerilla.
They were under the instruction of Cdes Gabarinocheka, Joshua Misihairabwi, Mao Hurungudo, Sarudzai and Dadirai.
This was only basic training where they would wake up at 4 in the morning for different exercises.
If the situation permitted, they would get food in the morning, but usually it was once a day.
My mother's Chimurenga name was 'Cde Olivia Tarwirenyika'.
One day in 1976, mother was spotted by Cde Misihairabwi who questioned her about her education.
As someone who had reached Form Two, she was selected to go for training as a political commissar.
After training, she was further appointed to be a company commissar, a post that changed her life at Chibawawa.
To be continued