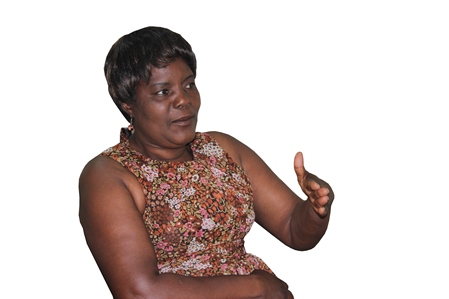 By Fortune Chironda
MY mother, Julien Chironda whose Chimurenga name was 'Cde Olivia Tarwirenyika' is among comrades who survived the Chimoio attack (Operation Dingo) on November 23 1977.
After escaping from Chimoio on the fateful day to Inchope, mother and other comrades, who survived the attack were sent to Doroi, but mother did not stay for long before being transferred to Gorongoza.
It was at Gorongoza that she remembers the harsh life they experienced.
For security reasons, they did not build barracks, but instead stayed in the forest and trenches.
Mother says living at Gorongoza was like playing hide and seek with the enemy.
To avoid being spotted by the enemy, they usually cooked food and had their meals during the night.
Fortunately, mother was selected once again to go back to Doroi to be a Commissar.
She carried on her duties as a commissar and again mother was transferred to another camp.
She is one comrade who experienced the living conditions at different camps.
From Doroi, she was transferred to Mudzingadzi, which was a production camp.
There, the comrades were mainly into farming and rearing pigs and chickens.
Cde William Ndangana was the commander of Mudzingadzi and my mother was the base commissar.
Her duties involved conscientising fellow comrades about politics, the war and Zimbabwe's independence.
She would wake up to listen to the radio, a privilege that was only given to a few.
From the radio programmes, mother would pick up and jot down crucial points that would help her when addressing people.
She stopped her duties when she fell ill and again, she was sent back to Doroi.
Mother remembers how people died at Doroi which was an overpopulated refugee camp.
Many suffered from diseases such as Malaria, Dysentry and Typhoid.
Luckily, mother was called back to Mudzingadzi.
There she took over her duties as a base commissar and she recalls an attack that ended with the life of many including Cde Serbia, a member of the general staff.
Mother was lucky to survive after taking cover in the trenches.
Soon after the attack, the camp was closed.
After the Mavhonde battle, mother was among those comrades selected to come back home.
There were more than 150 comrades who went through the difficulty of climbing Tsetsera, a steep mountain that left them in the semi-liberated zone of Zimunya.
Mother says they were armed and walked during the night to avoid encounters the enemy.
They braved the rains and crossed flooded rivers until they reached Gutu.
It was around Christmas and mother realised that she was in an area where one of her sisters was married.
After liaising with the Commander, mother was given an opportunity to send war collaborators to inform her sister that she was in the area.
Fortunately for my mother, who had left for the war without saying goodbye to her family, she was able to reunite with her two sisters briefly in a time of war.
To my mother, it became one of the best Christmases in a time of war.
It was on their journey back in Zimbabwe that they also heard about the death of Cde Josiah Tongogara.
Although they were saddened by such news, they knew that their mission was not yet over.
News of some comrades coming back home also reached them, but they stayed in Gutu until the 1980 voting process was declared and they quickly joined others at Dzapasi Assembly Point.
Zimbabwe was then declared an independent nation and I am proud that my mother was among those who sacrificed their lives for Zimbabwe to be free.
My mother remains my inspiration.