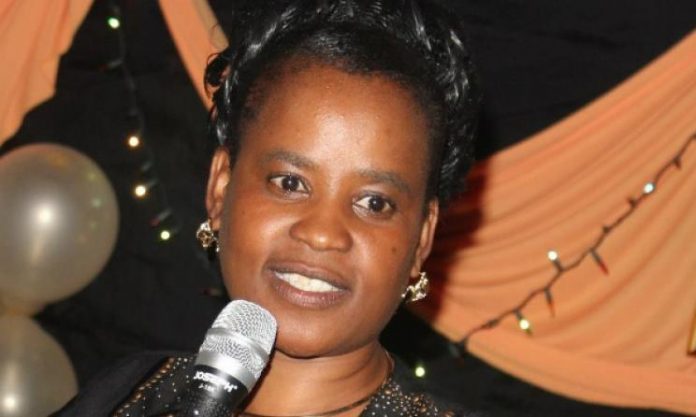 IF airplay netted local musicians money, then one Mukudzei Mukombe, aka Jah Prayzah, would be a millionaire just from his latest album Kutonga Kwaro.
Not only was the album a must-play in commuter omnibuses, households and night clubs, the lanky musician's 2017 offering has been played across all the country's radio stations, both public and private.
Not an hour would pass without one of the many stations playing a song or two from the album.
Despite Jah Prayzah's music receiving wide airplay, the Uzumba-born musician continues to rely on live shows to make ends meet.
Developed countries, however, present a different scenario from developing countries.
In the US, for example, a monster-hit instantly makes the artiste a multi-millionaire, not from sales or shows but royalties.
An article in the MailOnline points out that technology development in the form of streaming services has paved a way for the increase of revenue for artistes in the US.
"Streaming for the first time accounted for most recorded music revenue in the US last year, bringing the industry its fastest growth in nearly 20 years, figures have revealed," reads the article.
Locally, it seems artistes depend more on live shows for remuneration than royalties.
But a question that begs asking is whether artistes have adequate knowledge concerning the issue of royalties?
Apparently many musicians are not submitting hard copies of their music to radio stations.
For example, radio stations such as the popular Star FM said there was ease of payments of royalties for musicians who submitted their CDs.
On Star FM's official facebook page, Star FM general manager Piwayi Dzuda highlighted that the radio station insists on physical submissions of CDs for easy payment of royalties.
Said Dzuda: "So the records physically submitted to Star FM during the initial visit become useful for ZIMURA to correctly allocate the artiste's airplay revenue known in the industry as royalties.
"All the songs played during the month are submitted to ZIMURA who in turn calculate the royalties due to each artiste according to the number of times each song was played."
Zimbabwe Music Rights Association (ZIMURA) is an association that was created with the purpose of protecting the rights of musicians under the copyright law.
It is through the process of royalties that a musician is formally paid his dues regarding compositions.
Speaking on the issue of payment, ZIMURA's chief executive officer, Polisile Ncube said artistes registered with the association were guaranteed of their royalties.
"Artistes obtain information about the use of their music from the log sheets that ZIMURA gets from broadcasters presented as computations," she said.
Log sheets assist in keeping record of the songs that are played on each programme.
According to Dzuda, records physically submitted to the radio station enable both ZIMURA and Star FM to obtain adequate information that includes name of the singer, writer or composer, producer, publisher and a control code number, among other things.
Information that specify the composer and a band member assist in the payment of each artiste based on the role played during the composition of the music.
Royalties could not be paid for music played from unmonitored sources such as night clubs, hotels and shops.
Ncube said ZIMURA does not get playlists from these unmonitored places.
This is impossible to have a correct record.
"We do not get playlists from the unmonitored places because world over it was proven to be impossible for the users to compile the requisite data to pay royalties," said Ncube.
"However, we use a ratio of 5:1 when we conduct our distribution, meaning, if a song is played five times by a broadcaster it is considered to have been played once in unmonitored places.
"A survey made concluded music played by broadcasters is also the same music that these places play."
Apart from monitoring local sheets provided by radio stations, ZIMURA has also the mandate to claim royalties of international air play of local musicians registered under its association.
"ZIMURA has signed reciprocal agreements with international organisations in different countries worldwide for the protection of our local repertoire in those territories where royalties are collected and distributed to us for further distribution to the rightful right holders," said Ncube.
Though paid once a year, royalties enable musicians to get monetary value from their works.
Thus the honours is on musicians to register and provide the requisite information to ZIMURA, to enable administrative purposes that will see them reaping monetary benefits from their works.
Royalties are paid for registered musicians, dead or alive.
Royalties are kept for three years and, if unclaimed, are put back into the distribution pool.
To raise awareness on the issue of royalties, ZIMURA is making use of social media platforms such as facebook, twitter, whatsApp and their website.
Workshops to do with copyright issues and ZIMURA functions are also being conducted.