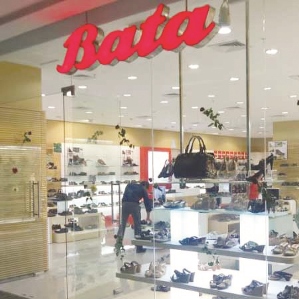 MY discussion with Custon Maremare also touched on the issue of indigenisation, to what extent he saw his current occupation fulfilling its goals.
Still he was very confident, it was obvious he was rearing to go, but for a few obstacles which he felt the government could help him and others in his predicament overcome.
"With my training I can fulfill the goals of indigenisation because I can run a shoe factory starting with the very process of tanning the leather for use in the shoe factory," Maremare said.
"There is loads of money that can be made from tanning.
"Currently in the country as far as I know only one company called Superior produces leather.
"There used to be another company in Masvingo that has closed, and another in Bulawayo seems to have closed.
"At Mupfure we did leather tanning theoretically, because the college could not afford to buy the leather tanning machines.
"I learned that one machine, a second hand one, costs up to US$300 000, so it is quite expensive, but given that there is such a shortage of leather in the country, and that people make a living importing leather from South Africa and Zambia, leather production is a very lucrative area to invest in.
"I am thinking that if our Government prioritised that it is important for us to produce our own leather, it could invest in leather production, and then we can make a lot of money as well as employ many young people.
"US$300 000 is a lot of money for someone like me, but if the state got involved in tanning, so much money that is lost in the importation of leather from outside the country, can be saved, at any rate, can we afford to lose so much money to other countries when we can make our own leather.
"Can we fail to raise money to buy machines to tan leather at US$300 000, US$600 000 or even US$900 000 a machine for a country so rich in diamonds and gold and what else?
"If the state got involved in this we would never fail to get customers, you should see what happens at Superior once word gets out that leather is available, people just flock there, Superior has no outlets, it does not have to go so far, people come from all over the country without fail, they have no choice.
"Bata used to tan its own leather, but it has since stopped producing shoes, it sells shoes from Bata South Africa or from other local producers."
Maremare is passionate that we do not need to import shoes in this country because we have everything we need to produce them.
We have the hides, and we have the people who can make shoes.
He lamented that our markets are flooded with cheap shoes.
"Some of the shoes cannot even last beyond a day," he said.
"We make good shoes, but we cannot sell them because the market is flooded with cheap poor quality goods.
"Ko indeginisation yacho inofamba sei if the avenues are closed to us.
"There is no need for the Chinese or anyone to bring their shoes here, mostly they are not even leather shoes, they are made of Rexene or some other cheap material but we have the hides and the skills to make good quality shoes."
It was invigorating and exciting to hear his ideas about the way forward in our economy given the increasing closures of companies in the country; to him it is not a disaster that the nation should weep about.
"When shoe companies fail, the Government should not leave them to be taken over by people without the requisite know how, the state can take over and man them with people who have the knowhow," he said.
"Mupfure-Self Help College graduates can run these companies.
"What we lack is the finance to run these companies.
"How can it be that when company owners decide to close companies nothing is resuscitated as if it is the owners who were producing the goods in the first place?"
After listening to this brilliant young person whose bodily kinesthetic, spatial and naturalistic intelligences had been buried until he got to Mupfure Self-Help College, intelligences that had laid dormant for so many years while he was at school, I was left with a feeling of awe at such priceless gifts that exist in our young, but also a great sense of loss.
How many youngsters have been buried before their many varied intelligences had seen the light of day?
How many youngsters have lived with a sense of shame because they did not attain the magical five 'O' Levels?
Some of them never get to hear of Mupfure Self-Help College, where they too can shine even without the five 'O' Levels.
What a loss for Zimbabwe and for how much longer?